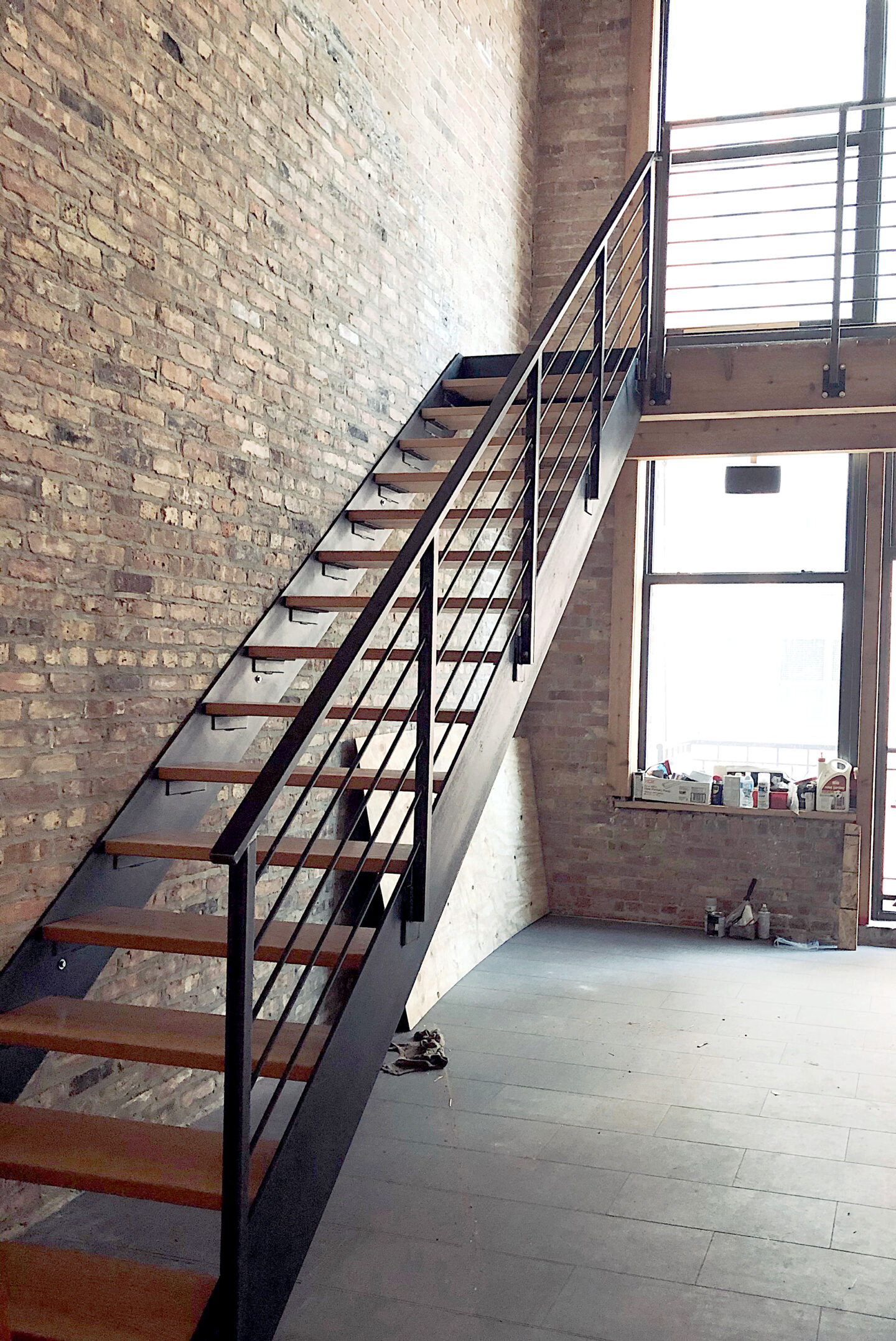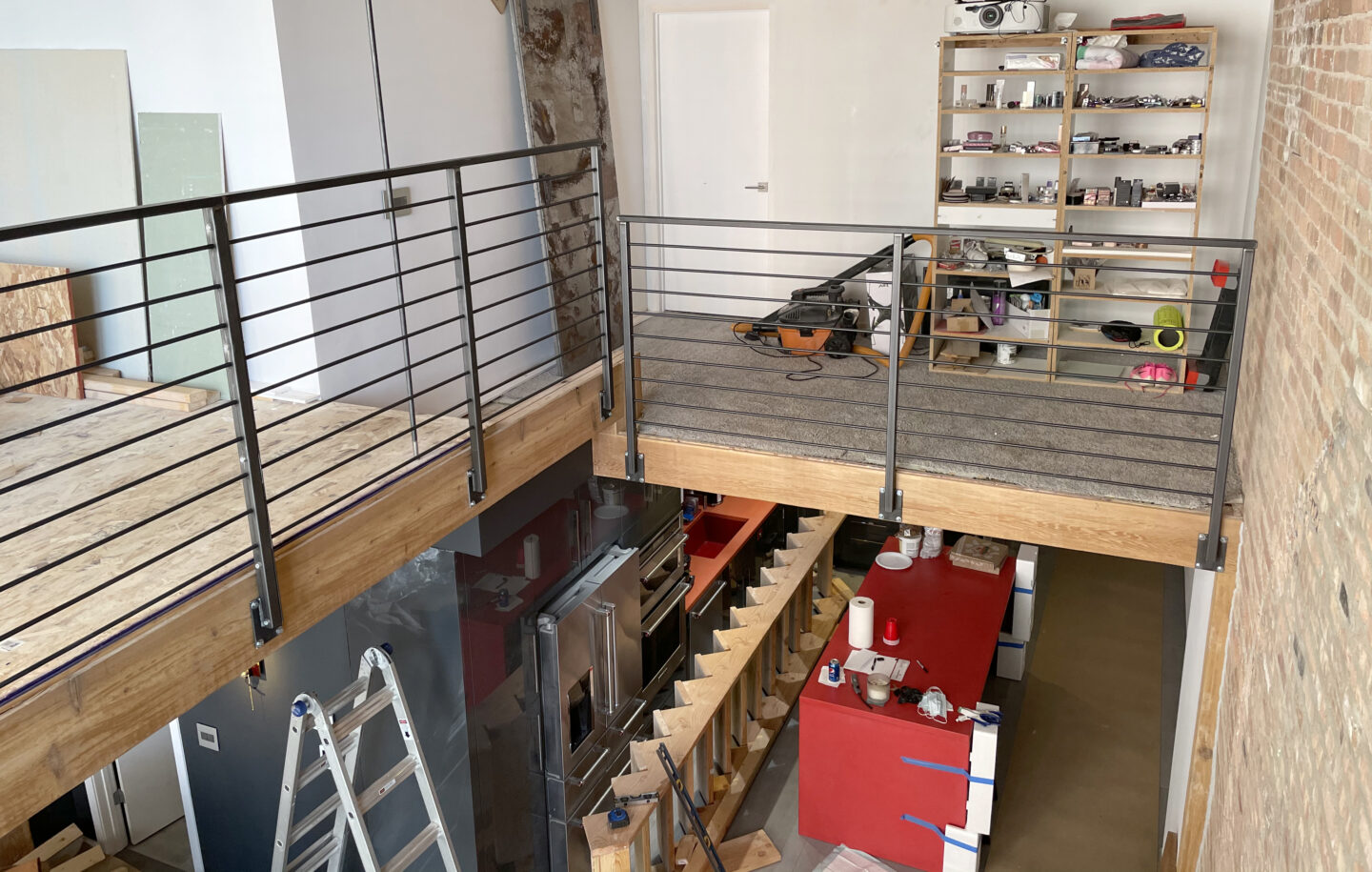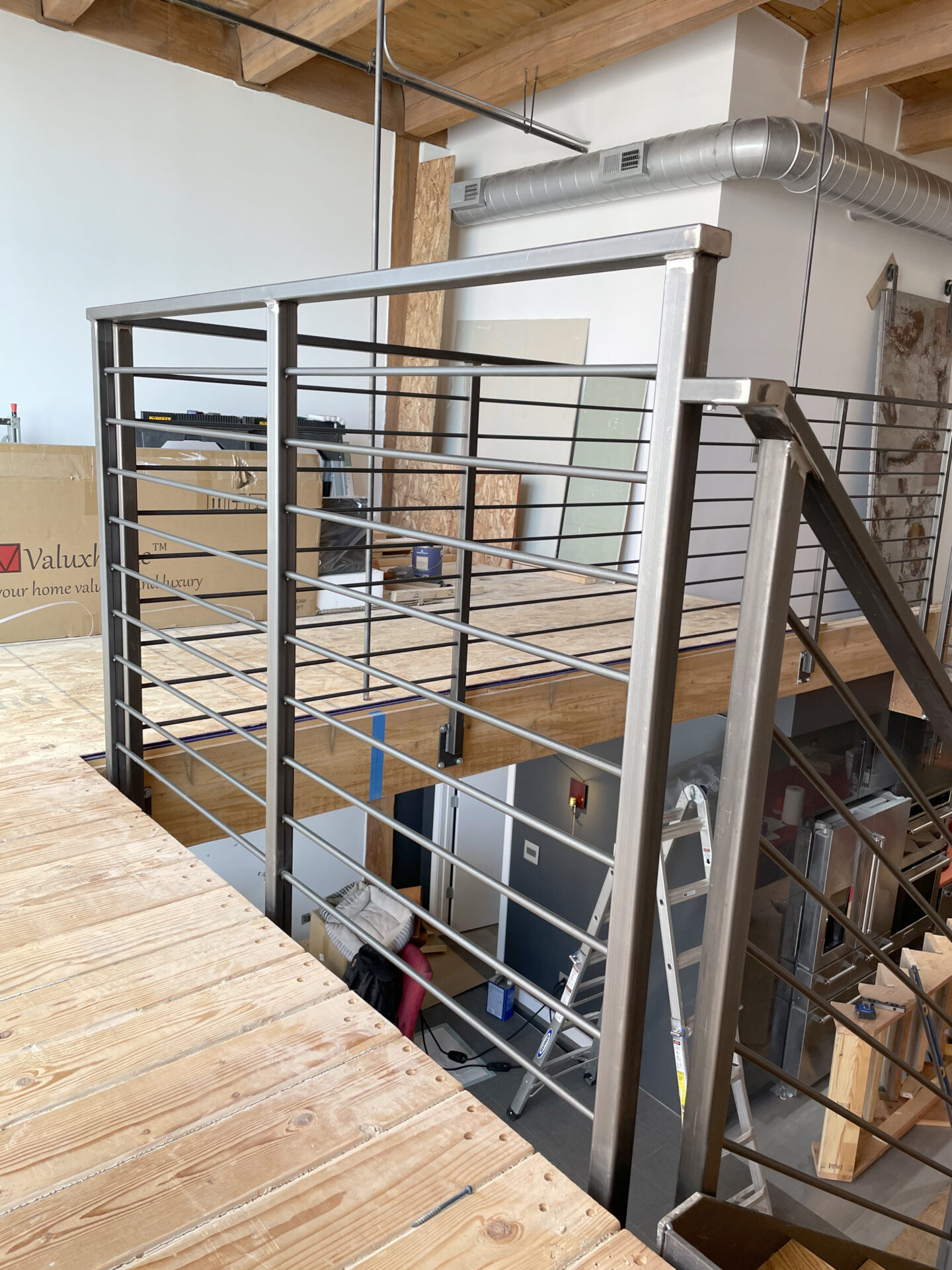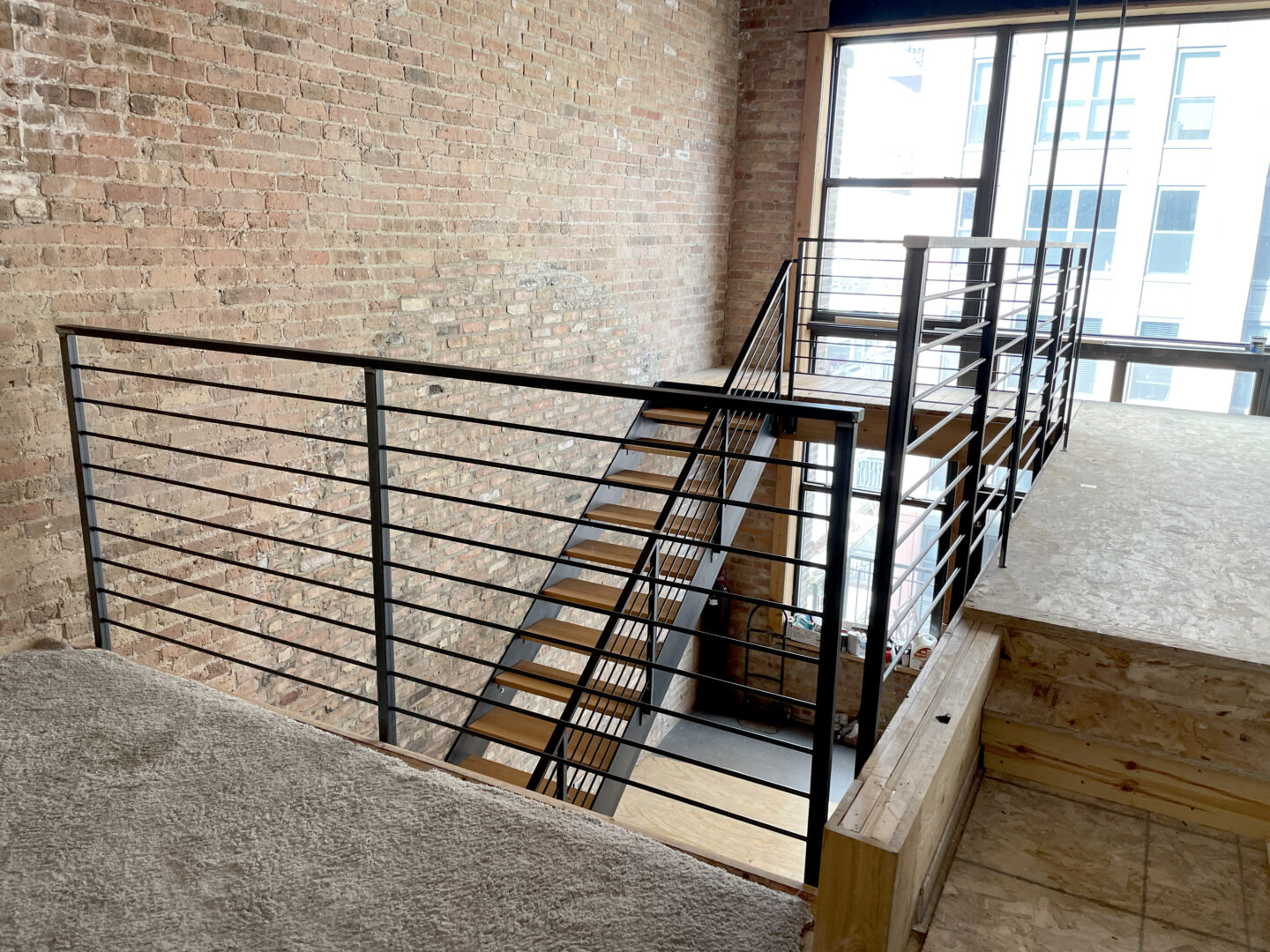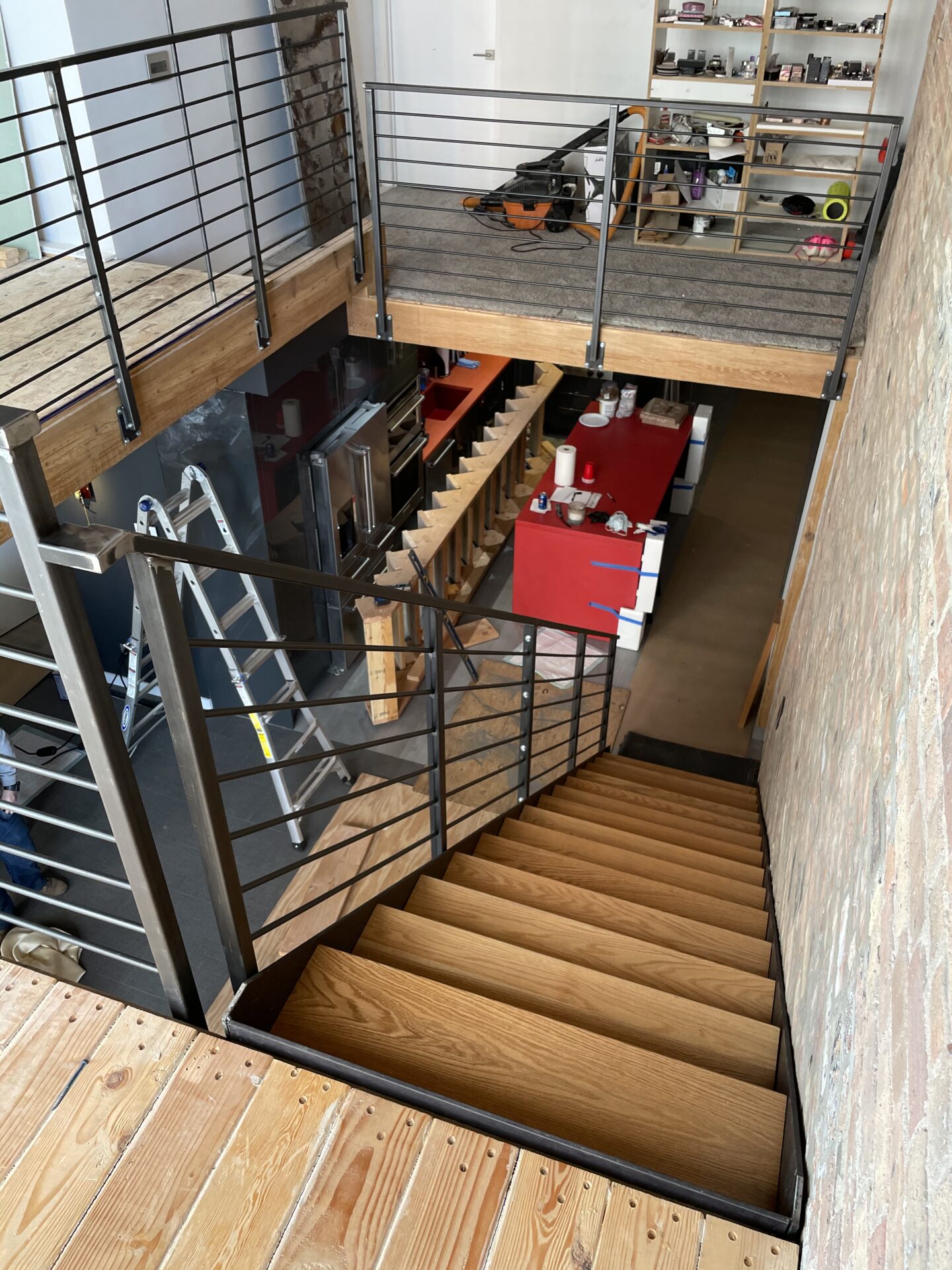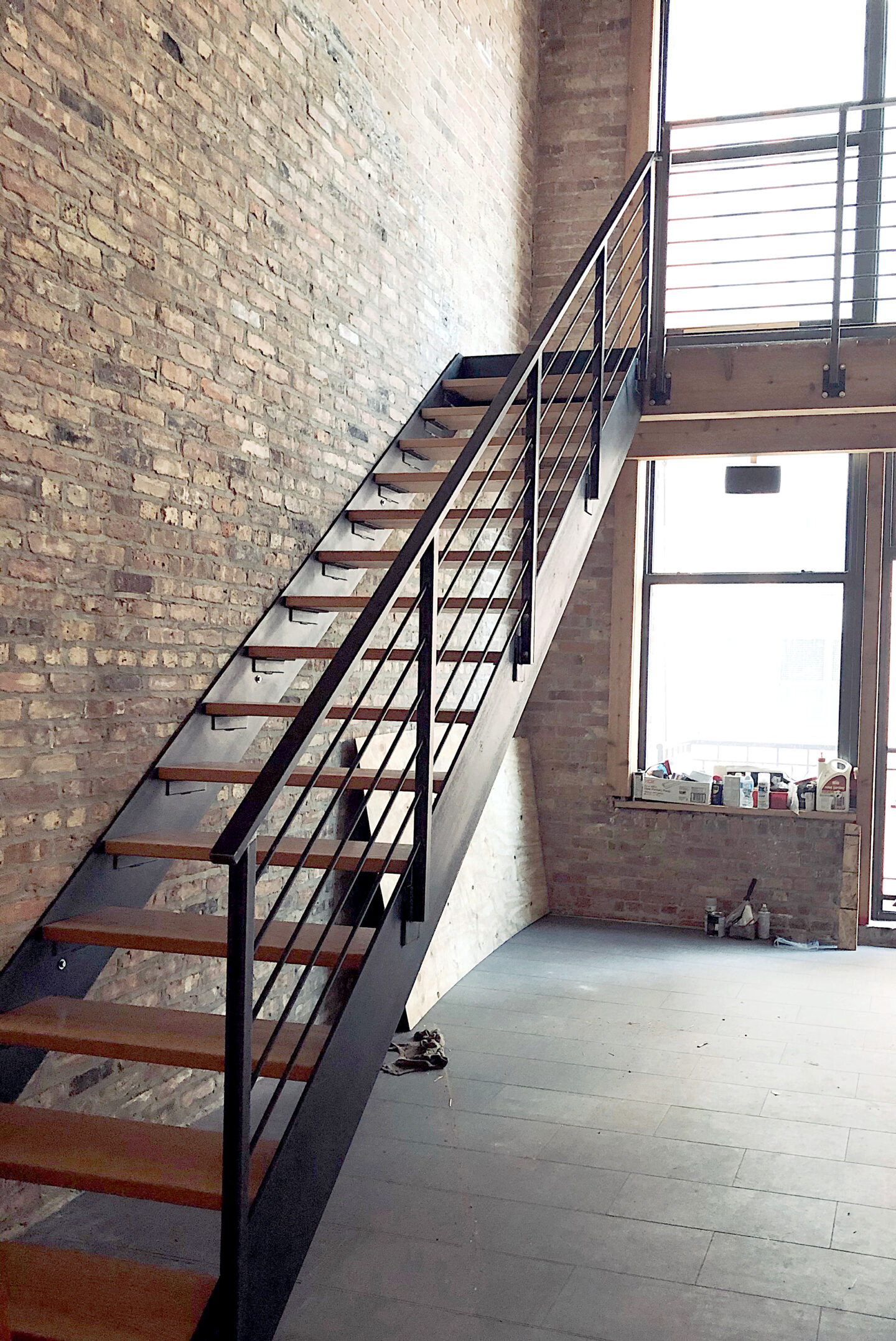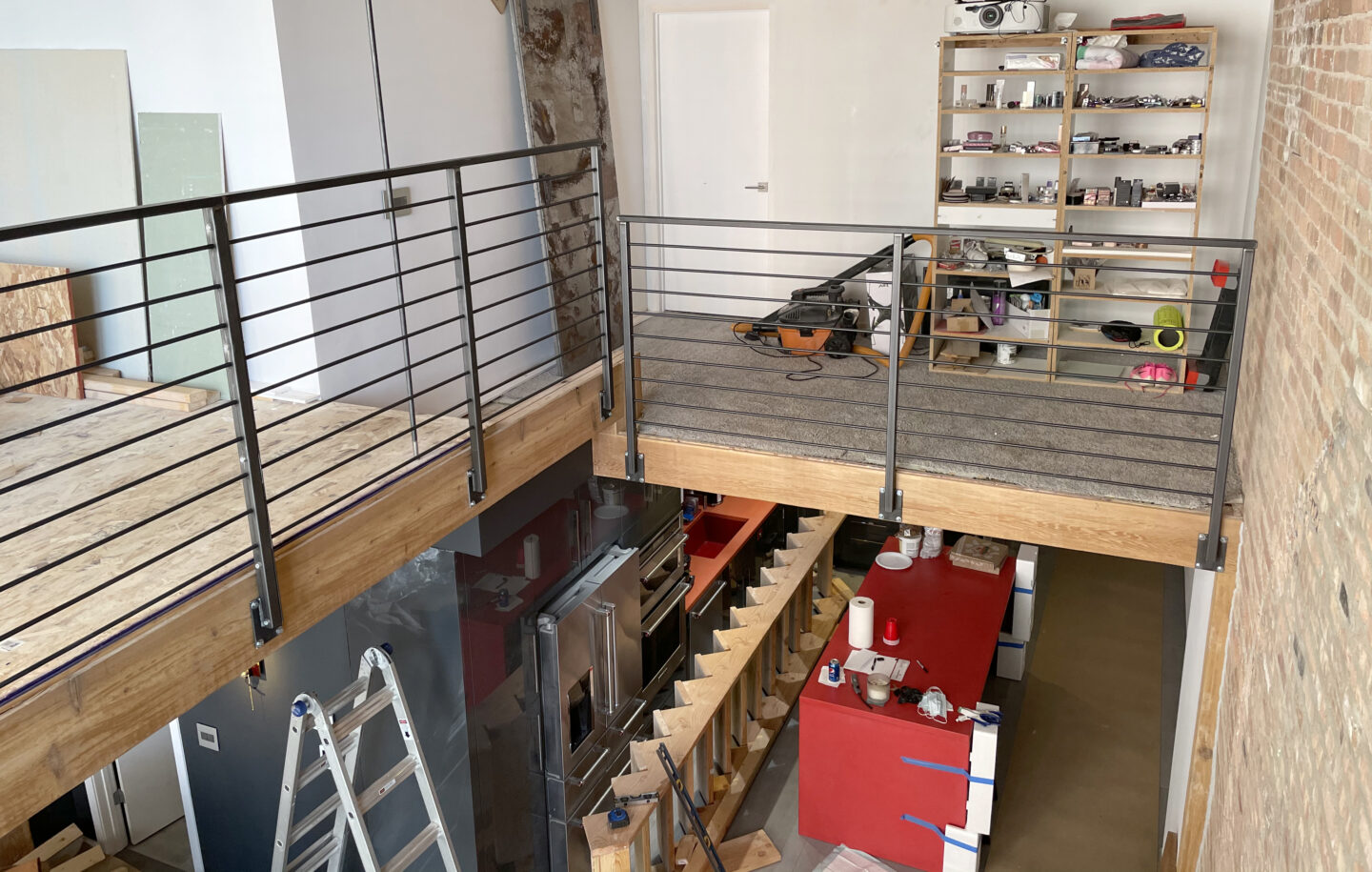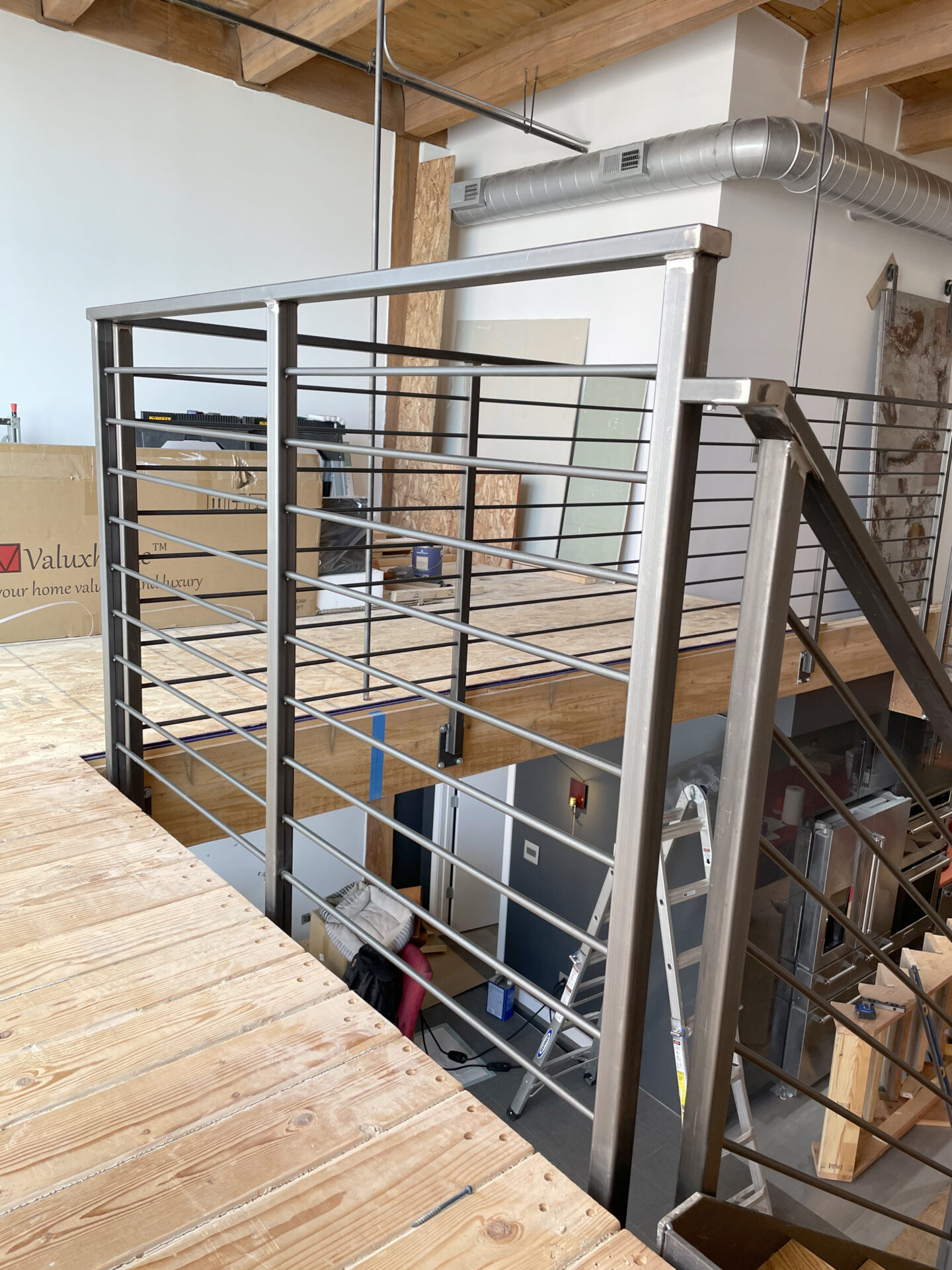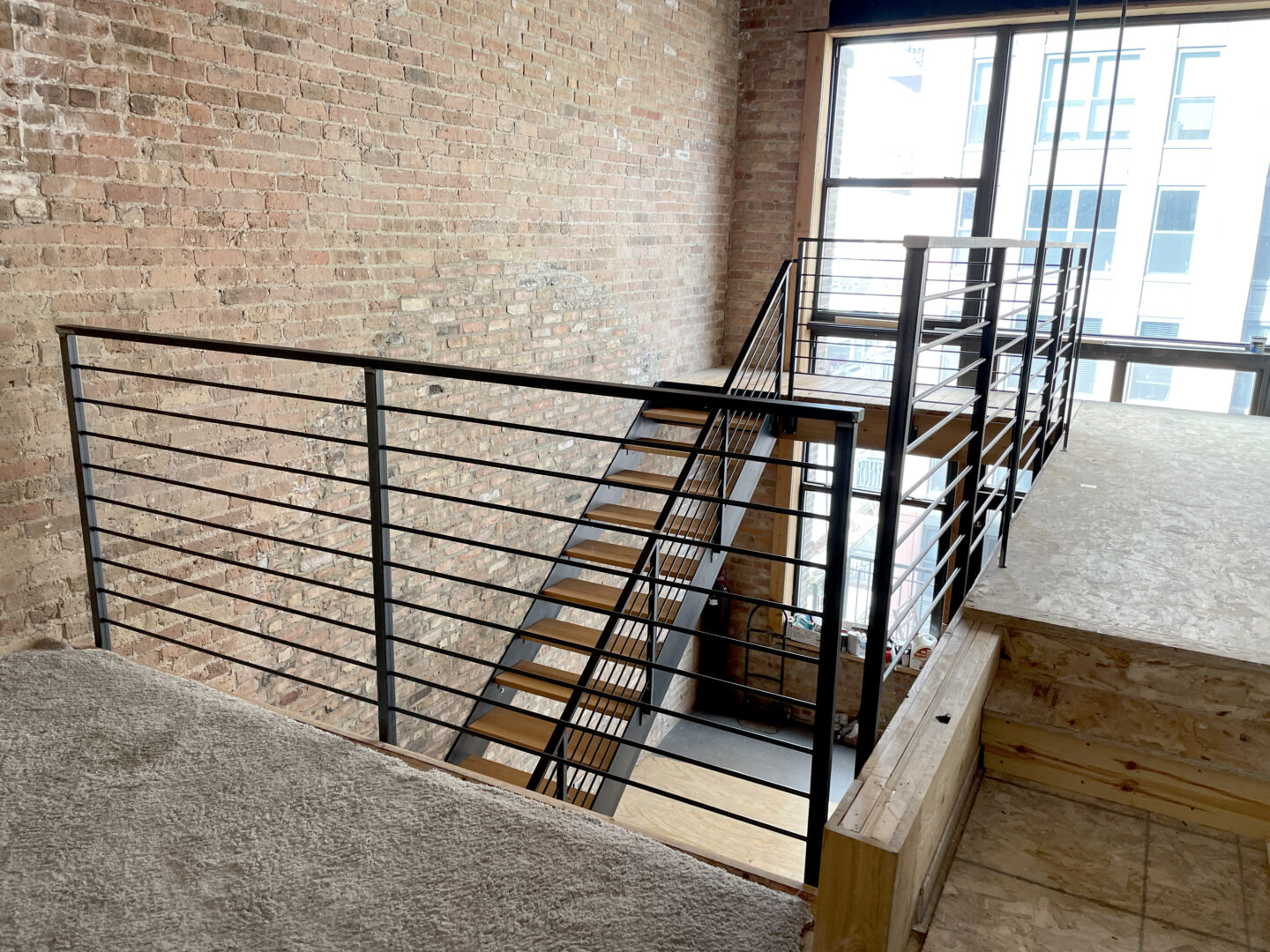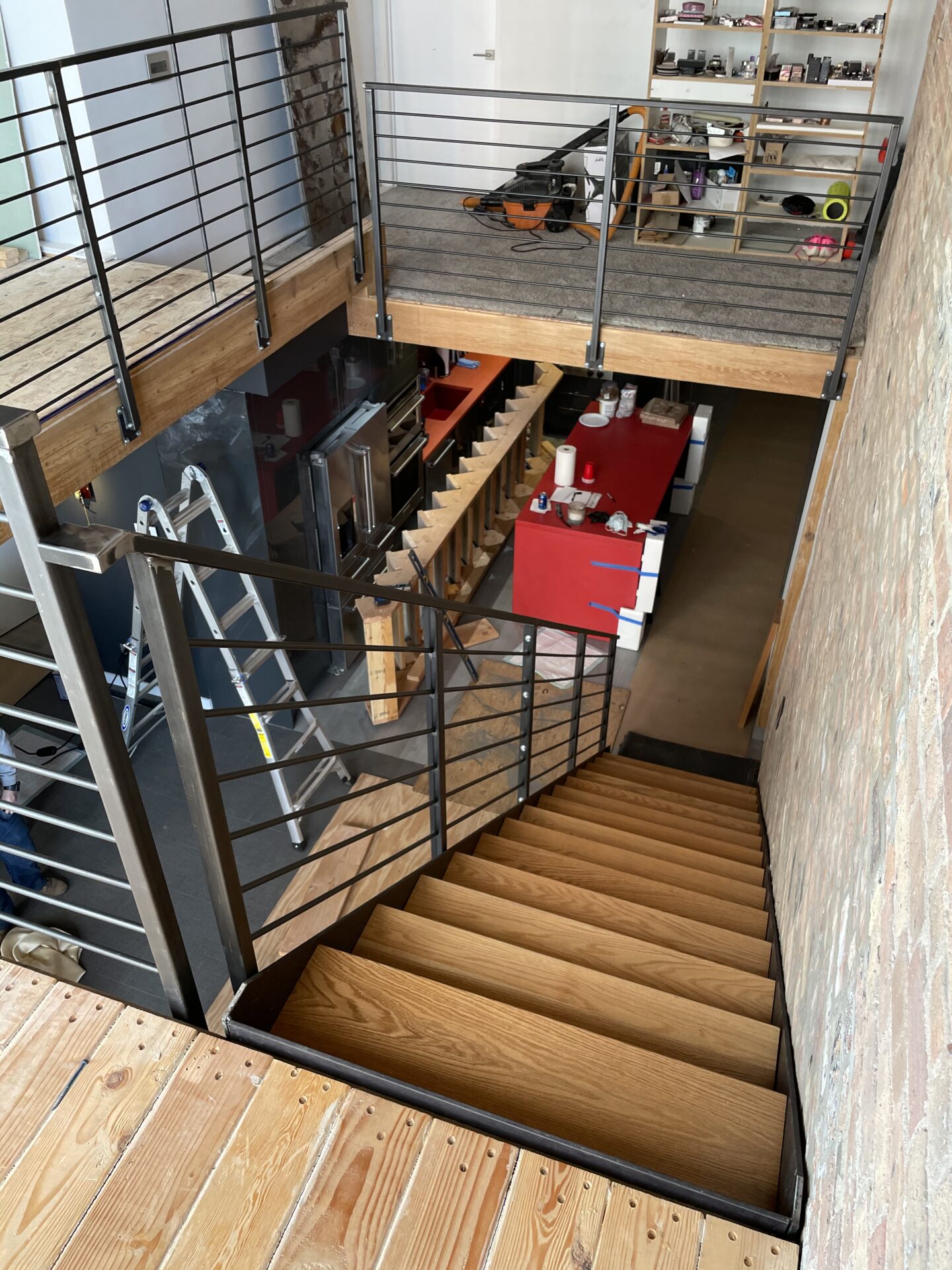 Urban Modern wrought iron & wood stairs painted clear coat in Chicago
S21
A customer in the bustling Fulton Market neighborhood of Chicago was in the process of completely rehabbing a warehouse loft into a luxurious apartment space and they needed custom metal railings and staircase created for their space. They had found Signature Metal Works online and loved one of the designs they saw there and reached out to our team to make it theirs.
After careful taking precise measurements of the space and getting approval for the design and installation plan, the experts at SMW got to work. At their state of the art workshop they created over 46 feet of custom metal railing in the urban modern style the customer liked. This way the installation would be protected from the elements and everyday wear without being covered up by paint. The custom metal staircase was created with fifteen risers each made up of 12×1/2" flat plate pieces, and 3 foot wide custom wood treads were created to match the risers. All of the metal elements were finished with two coats of clear varnish so as to not cover up the metal, but show it off instead.
Once everything was made and cured, all of the pieces were delivered to the site and expertly installed. You can see in the pictures how everything came together and we can't wait to see how the railings and stairs shine in the space once the rest of the rehab is completed.
Next time you're in the market for a wrought iron staircase and railings for your home rehab, give us a call. The experts at Signature Metal Works have over 4 generations of experience in the field and we won't recommend anything to you unless we know it to be safe and the most logical choice to fit your needs. We are your leading Chicago metal fabrication facility!