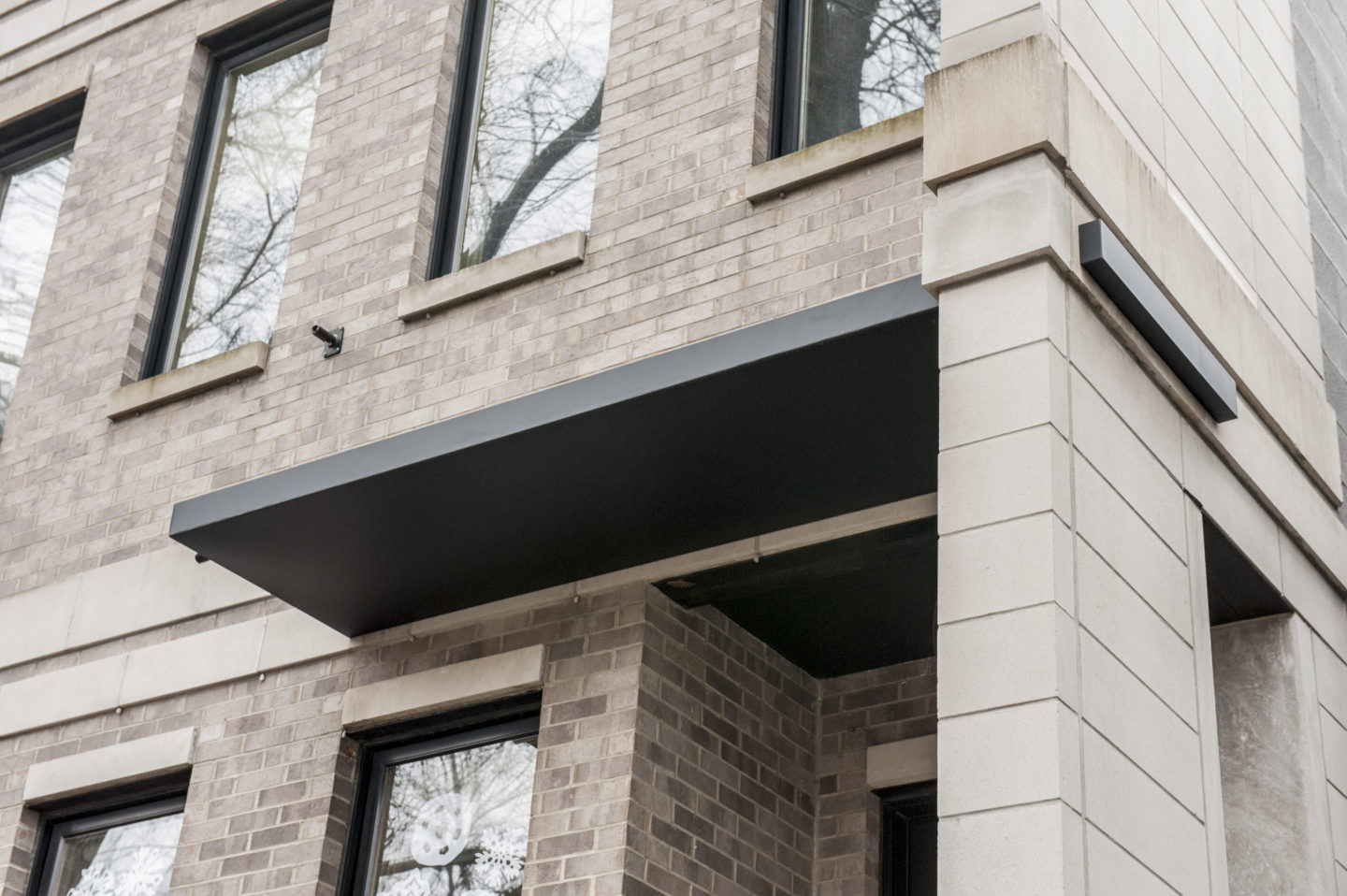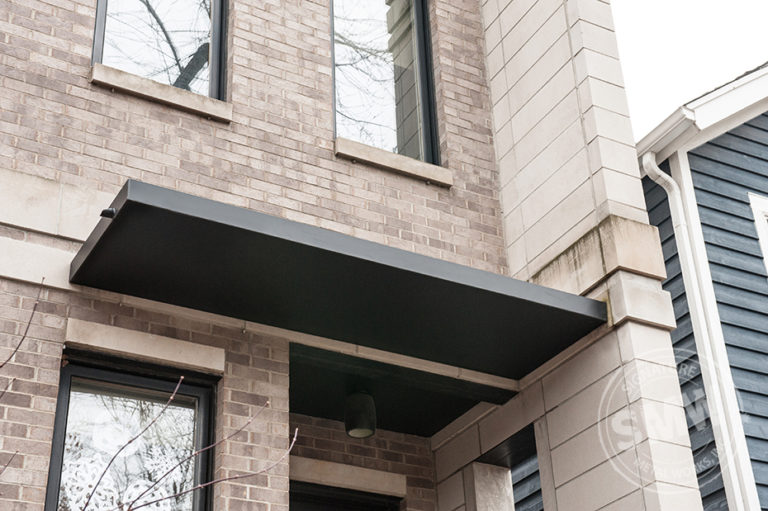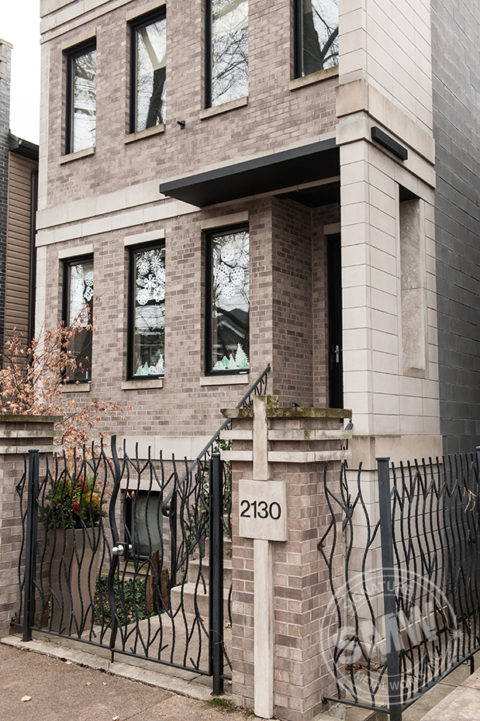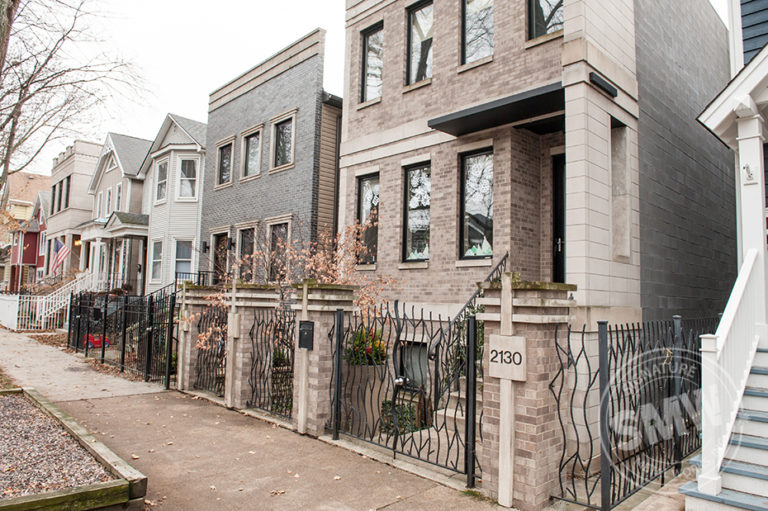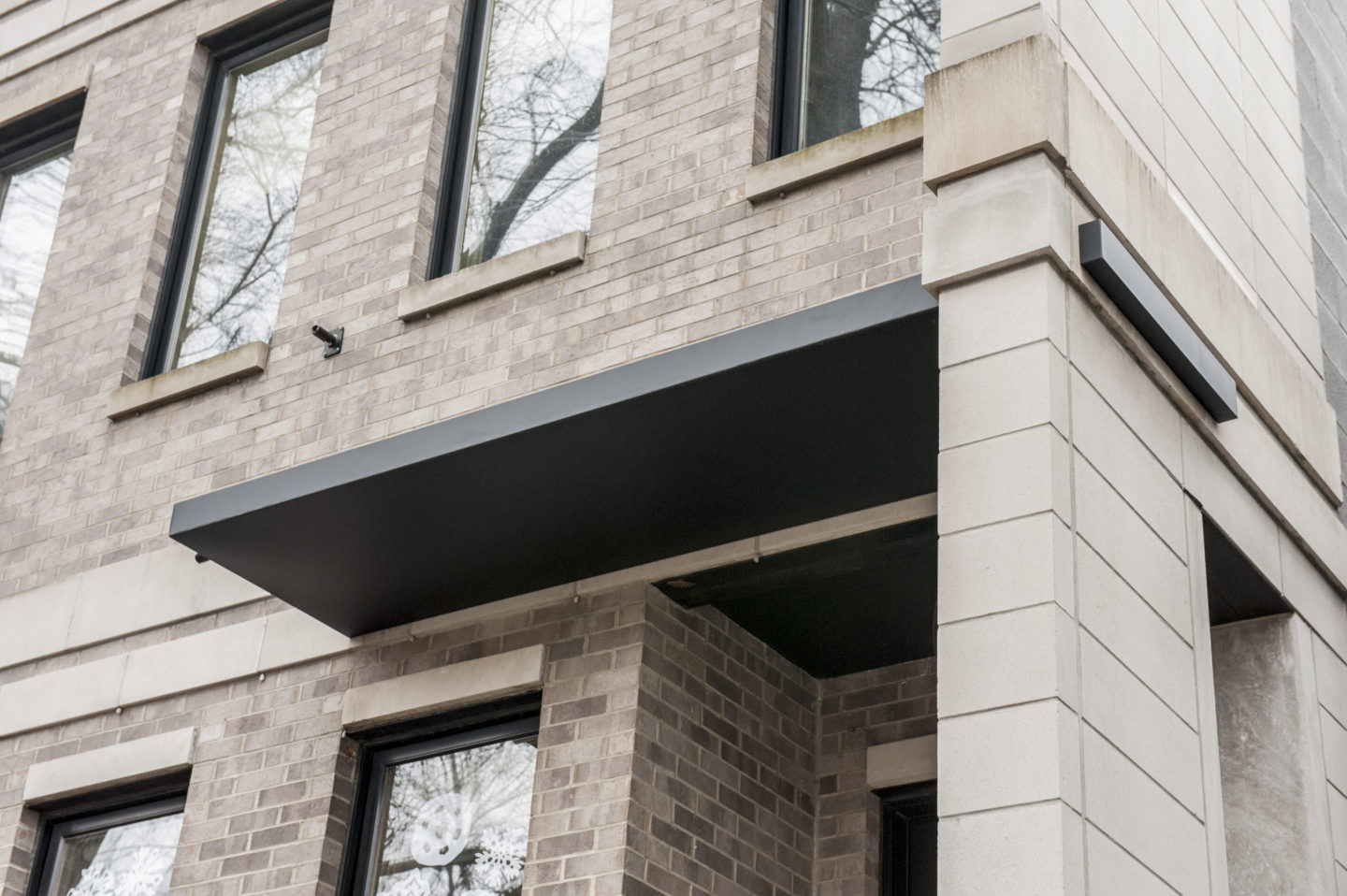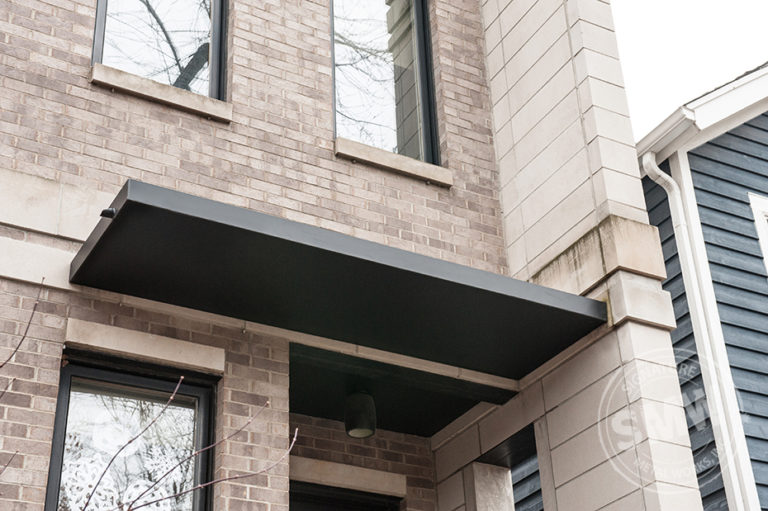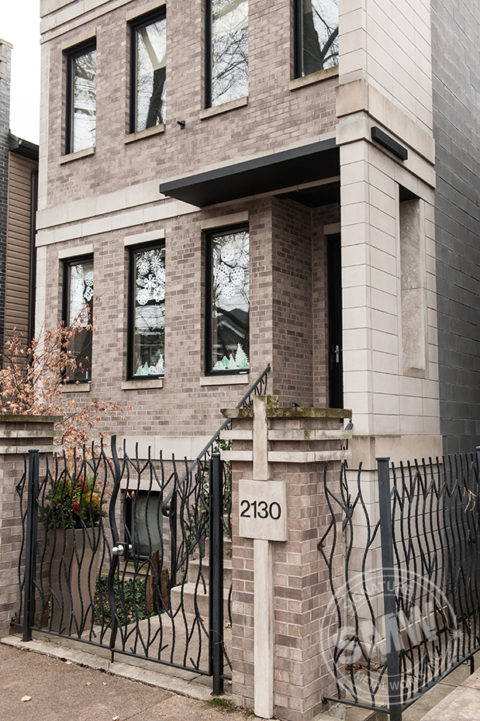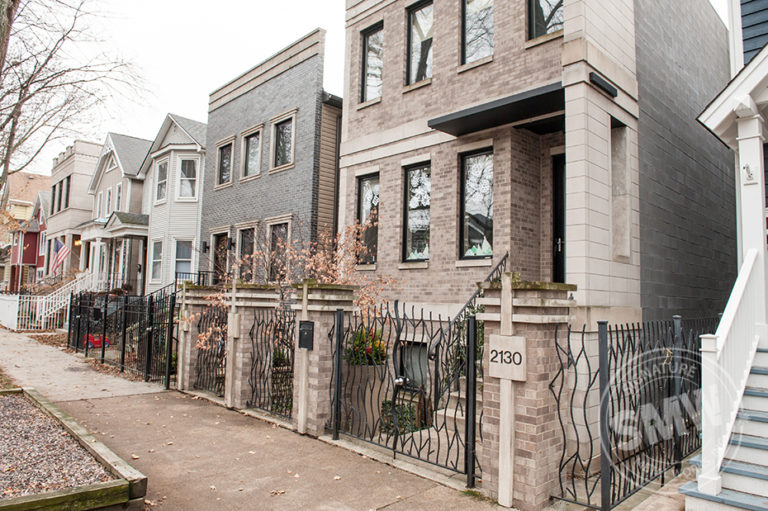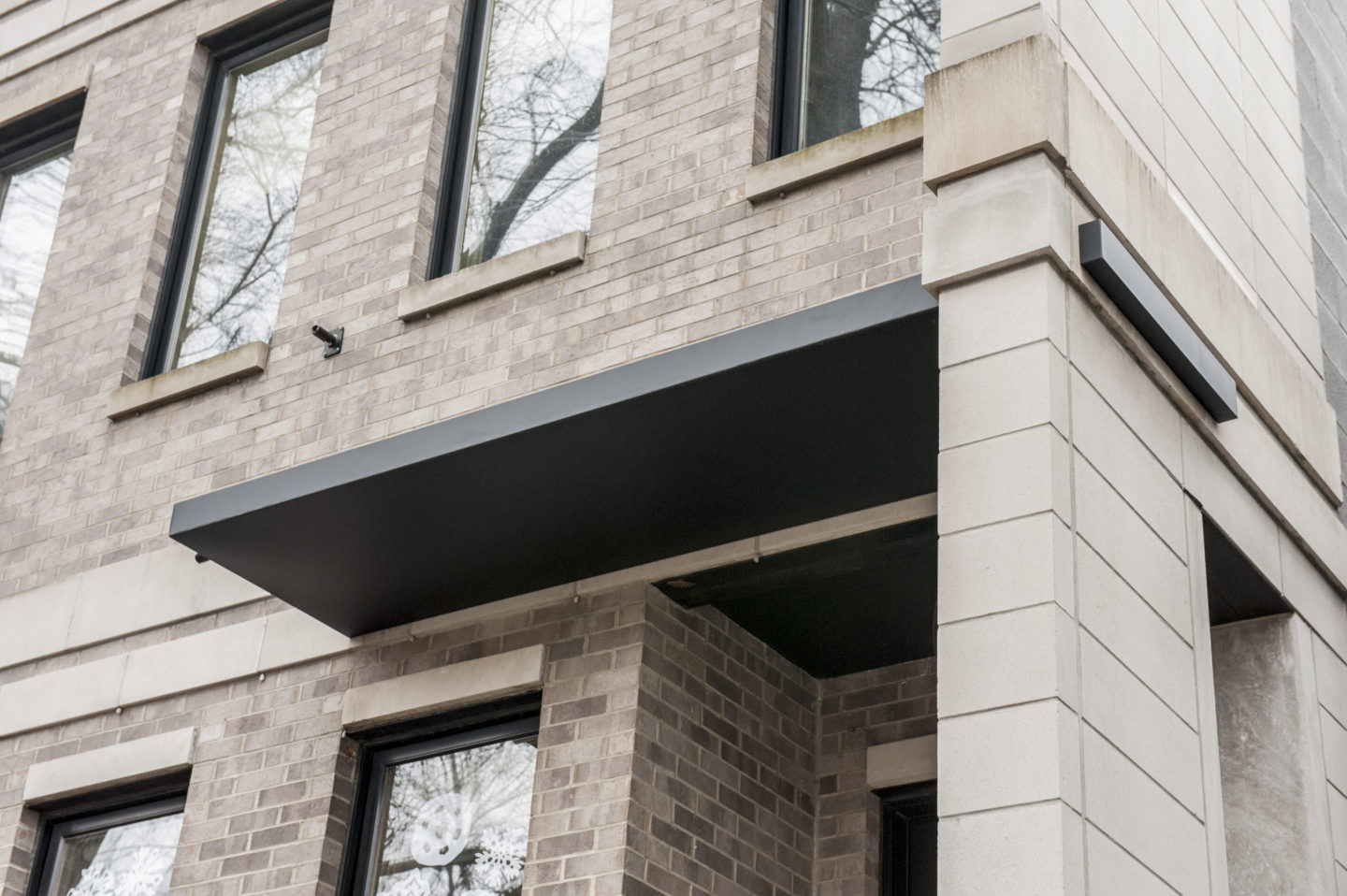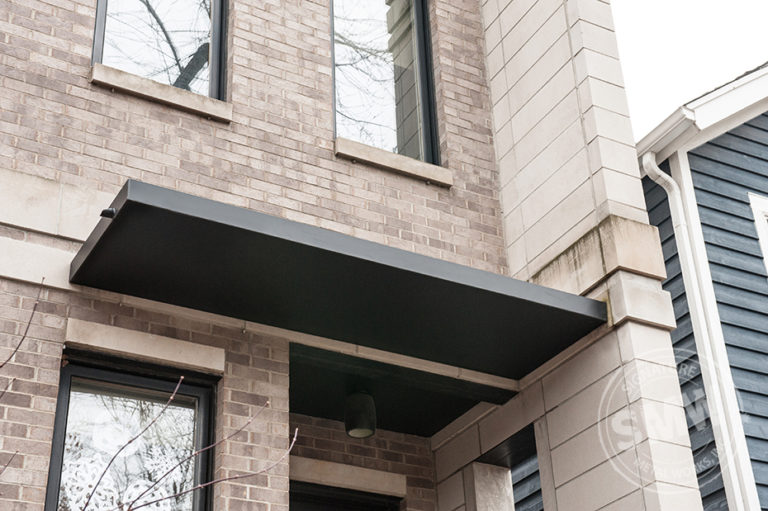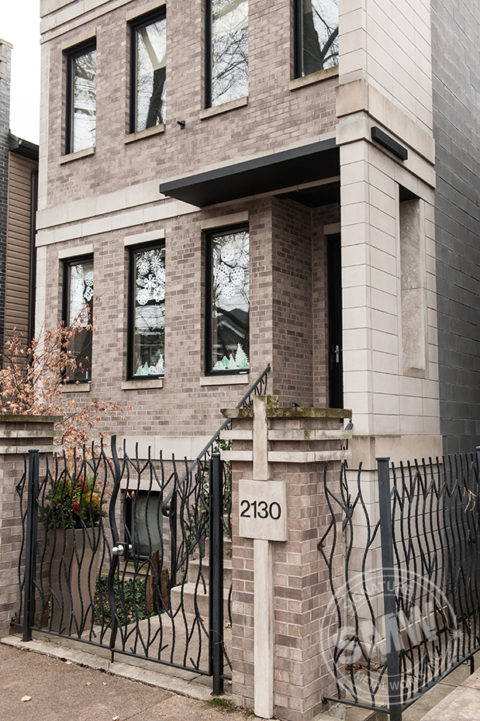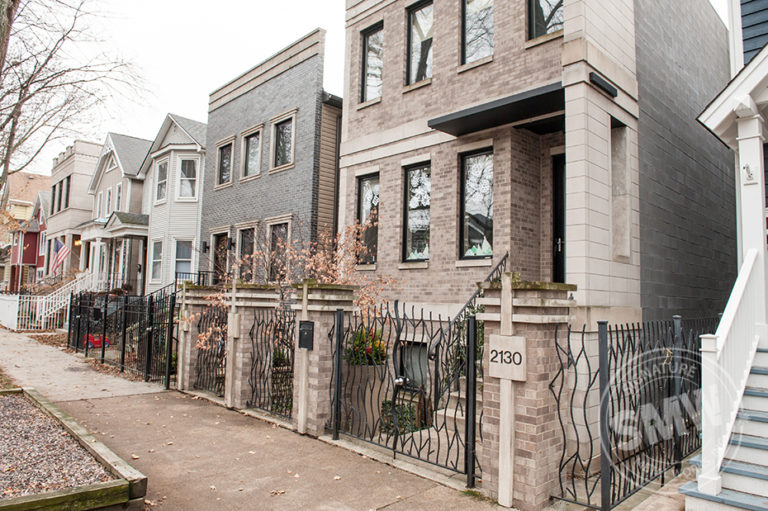 Urban Modern cut through aluminum awning in Bucktown
A1
We often have clients come to us who trust our vision and love to simply provide us with rough measurements and just images of inspiration that we can utilize for our true artistic creation.
We also had a client in the Lakeview area of Chicago who reached out needing our expert advice. John was looking for an awning that would be modern but at the same time will match the design of his house. He did have some ideas but at the same time wanted the awning to be maintenance free, part functional and part art.
We began our process of drawing a few ideas and sketches and had to go back and forth with a few concepts to really fine tune the right concept. In the end we decided on an aluminum fabricated awning that had a pitch inside to ensure water was never staying still and a spigot for the water to drain in one spot. We also decided to add an extra element on the other side of the awning to create the illusion of it going through the brick façade. This time we decided to use aluminum for the piece, because a wrought iron solution would simply weigh too much and would need rods for support. Aluminum on the other hand is much lighter and can simply rely on the two side walls to support it. To address the maintenance concern, we had the final product sand blasted first to ensure the powder coating adhered properly, followed by 2 coats of powder coating for a durable finish.
The entire process took a bit of time, and the installation was a bit more complicated than usual as we needed several people to support the final product in order to set it in place, but the final product looked fantastic! The client loved it and wants to do additional exterior work on his property. We'd bet no one else has an awning similar to this one!
This is the kind of project our metal fabrication team really loves to explore as it has many design and technical challenges that we have to spend some time and creativity in developing, but the final product is always perfection – what we strive for in every job!
What do you think of this design? What would you do differently to make this work in your space?