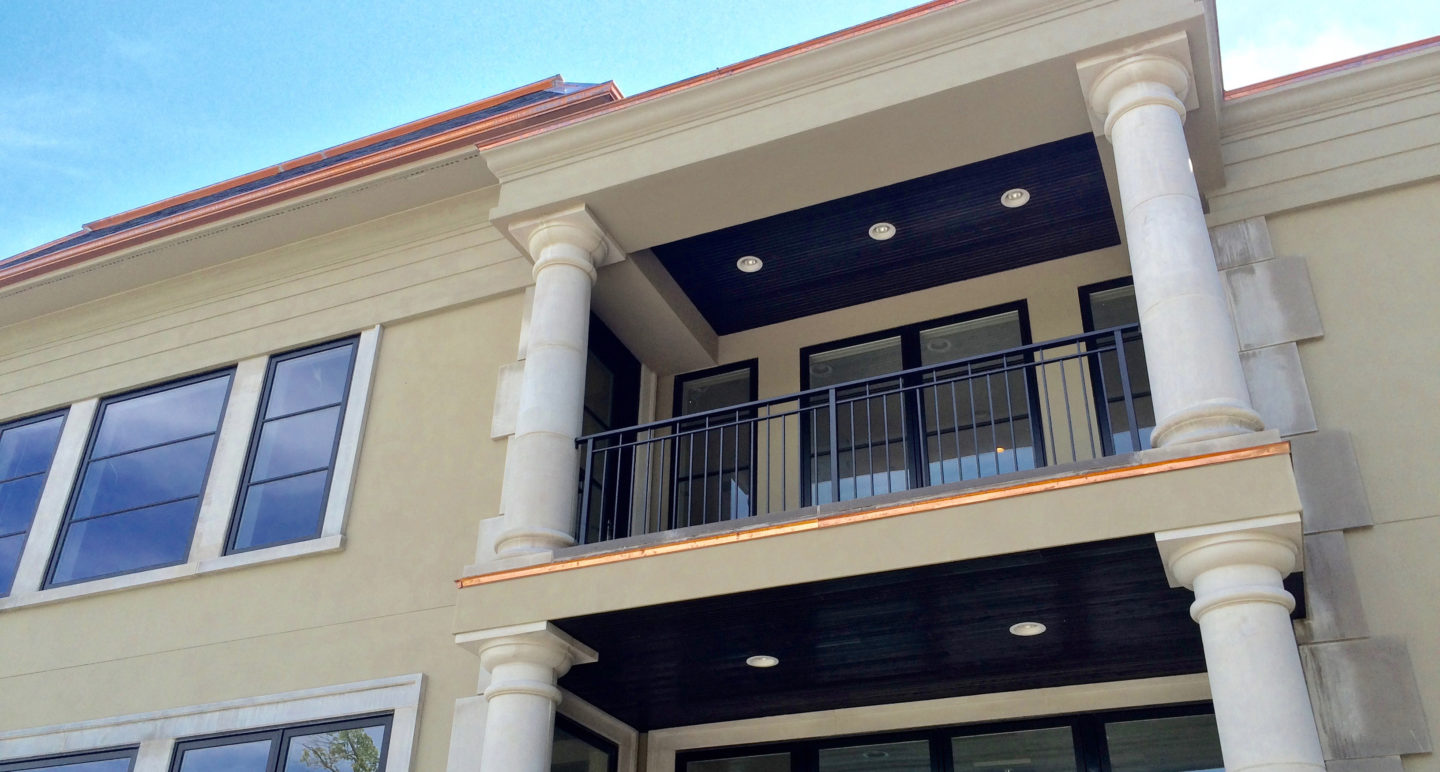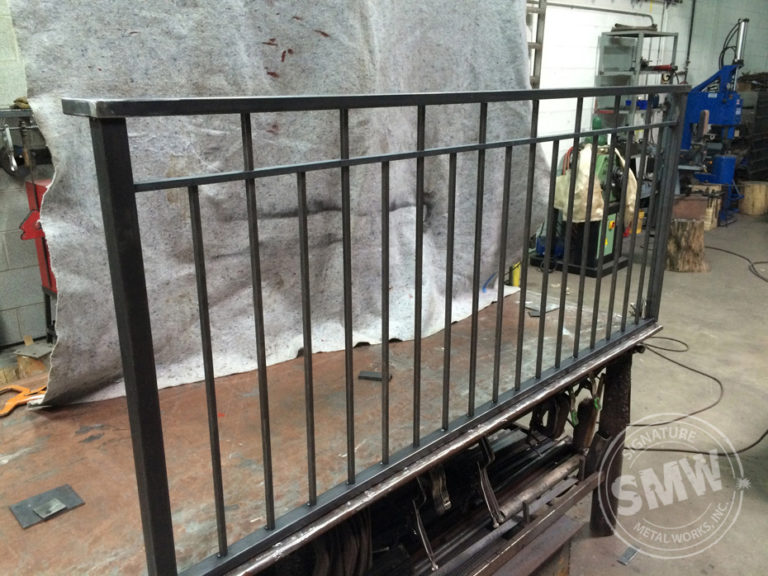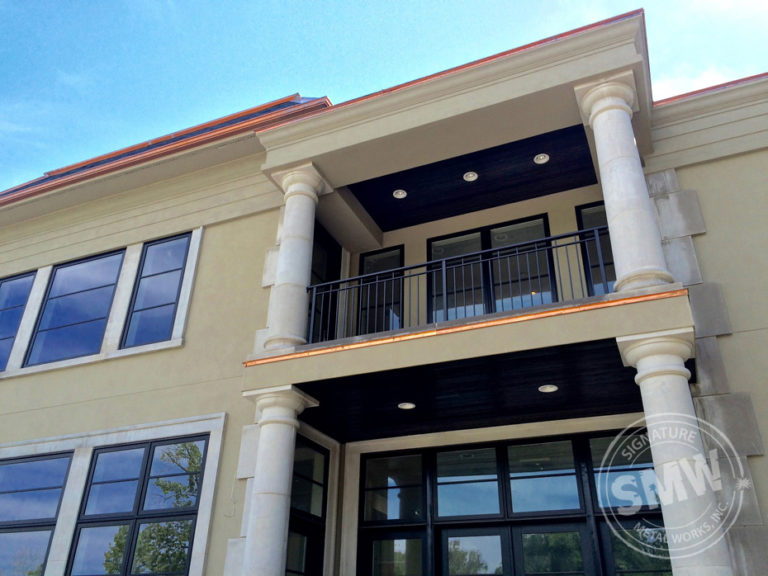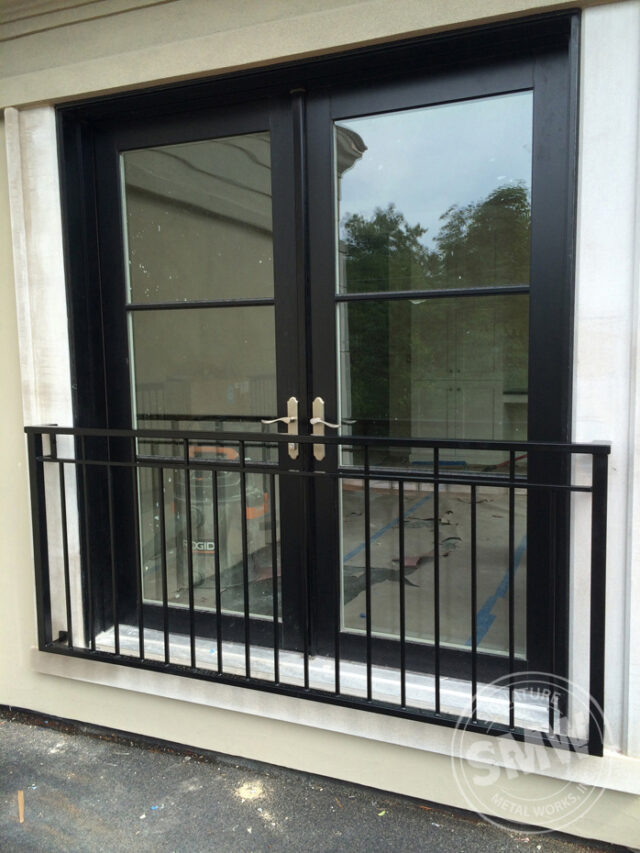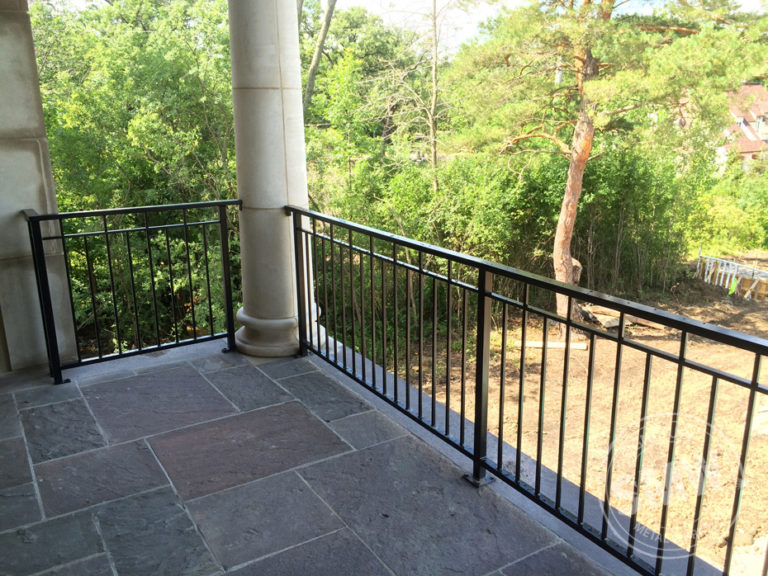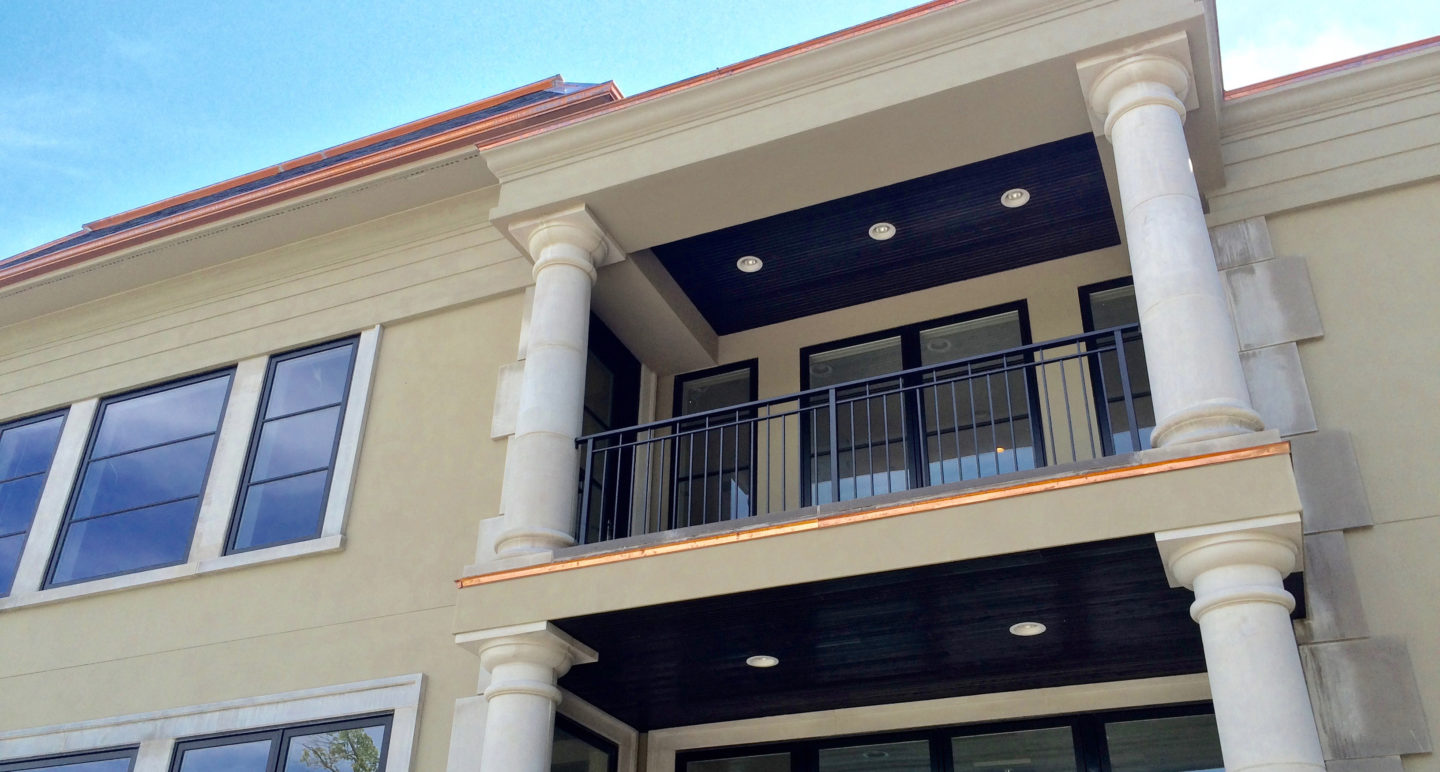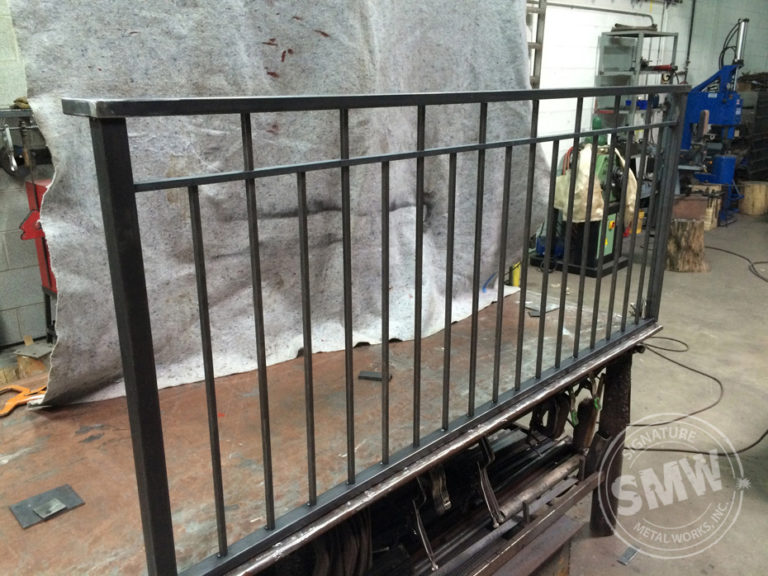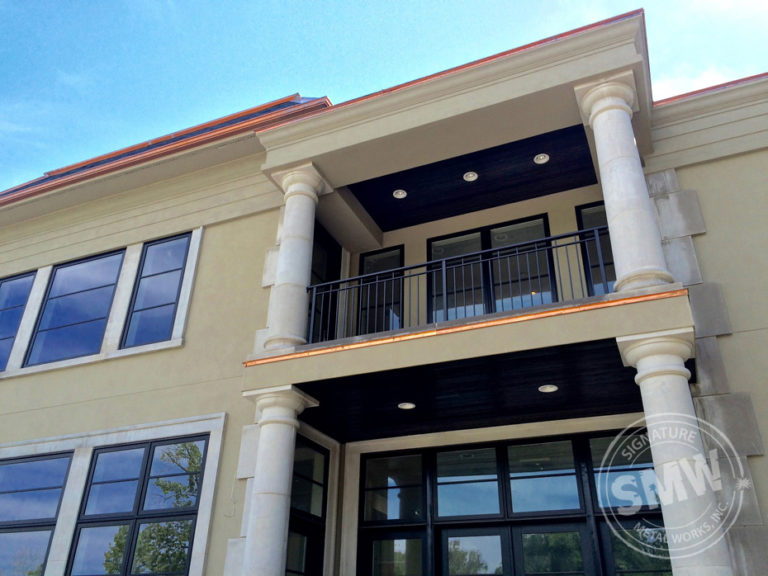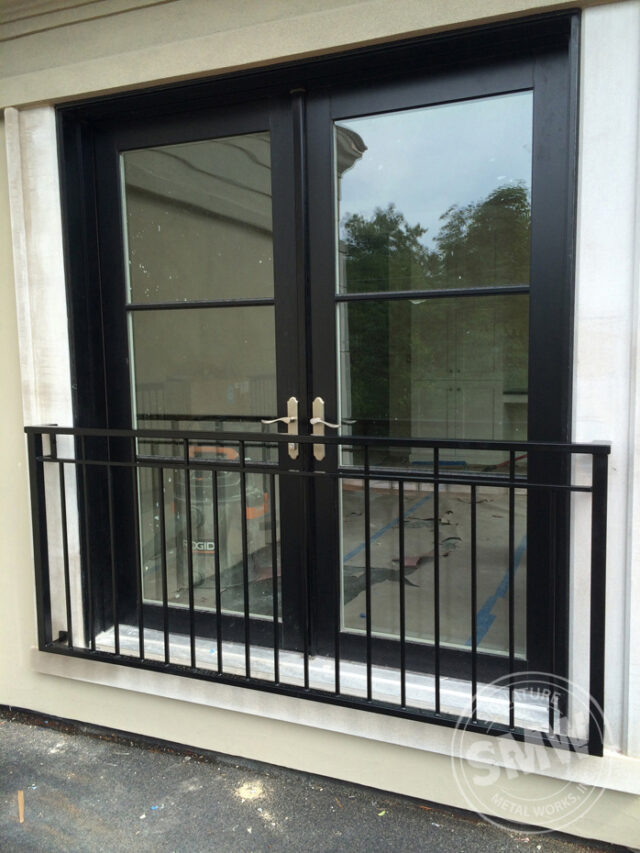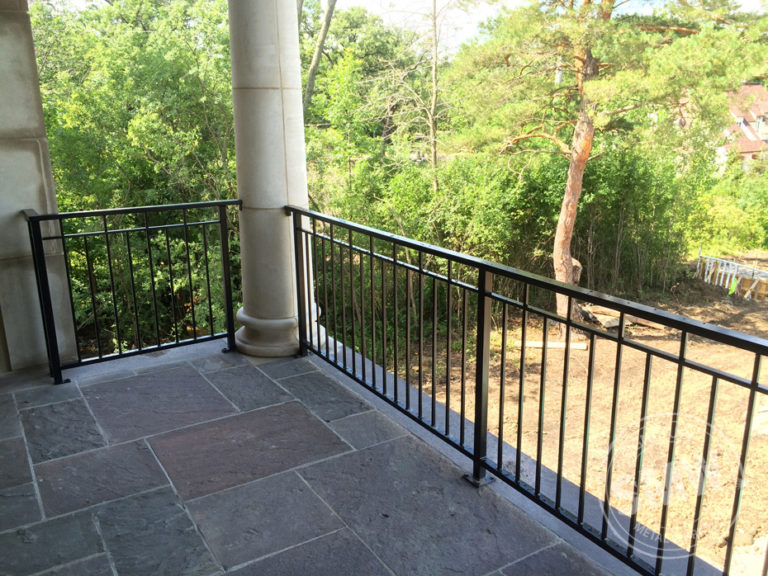 Traditional vertical bar wrought iron balcony in Lake Forest
B6
Creativity can take on many forms and often it is a real pleasure to make our designs work on different styles of building. On this townhome in Lake Forest, we were tasked with creating porch railings, standard balcony railings, and Juliet balcony railings. This building was unique with a combination of old-fashioned columns and pastel colors. These railings, like all of the things we build, needed to be functional and visually compatible with the residence.
The mix of the old fashioned elements and the modern is really interesting both visually and architecturally speaking. This multiple story structure had several balconies and porches that needed to be secured as well as a few Juliet style balconies. A secure railing can make these architectural features more functional and becomes a part of the space itself. These sites were both a challenge and an artistic opportunity. Every project can be beautiful and we love every opportunity.
There is something fun about creating a unique piece that will become a feature of someone's home. These railings may one day be festooned with holiday decorations throughout the year, or a place for someone to rest their feet as they recline on a chair. They could even become a place to lean upon and dream of distant futures. With a twist of wrought iron or the choice of a color there are so many possibilities.
This building was created with a variety of materials and our craftsmanship to tie them all together. The porches and balconies were formed with gray stone tiles and we worked out with the client that wrought iron steel with a black powder coating would be ideal. This design works with the existing elements and adds a pop of contrast to the front of the building. Creating visual differences through color is an important part of design and it's one that we embrace. There is a mix on this structure of the old and new, creating a unique home for those that live here.
Another element to our traditionally styled vertical bar railings was the weatherproof nature of wrought iron and the black powder coating. This will allow these metal elements to remain an important structural element of this building for years to come. These materials can last a long time without any maintenance necessary and are a great investment to any property.
A railing can be a good addition whether a structure is new or it is a residence that could use a change. Our work can simultaneously be functional and beautiful and this property is just one example of that. We can make the railings with a straightforward design, as you can see with many of our more industrial projects, or we can incorporate a range of elaborate artistic elements. We love a challenge and a chance to combine our creative expertise with your vision for your home or business. Give us a call today!