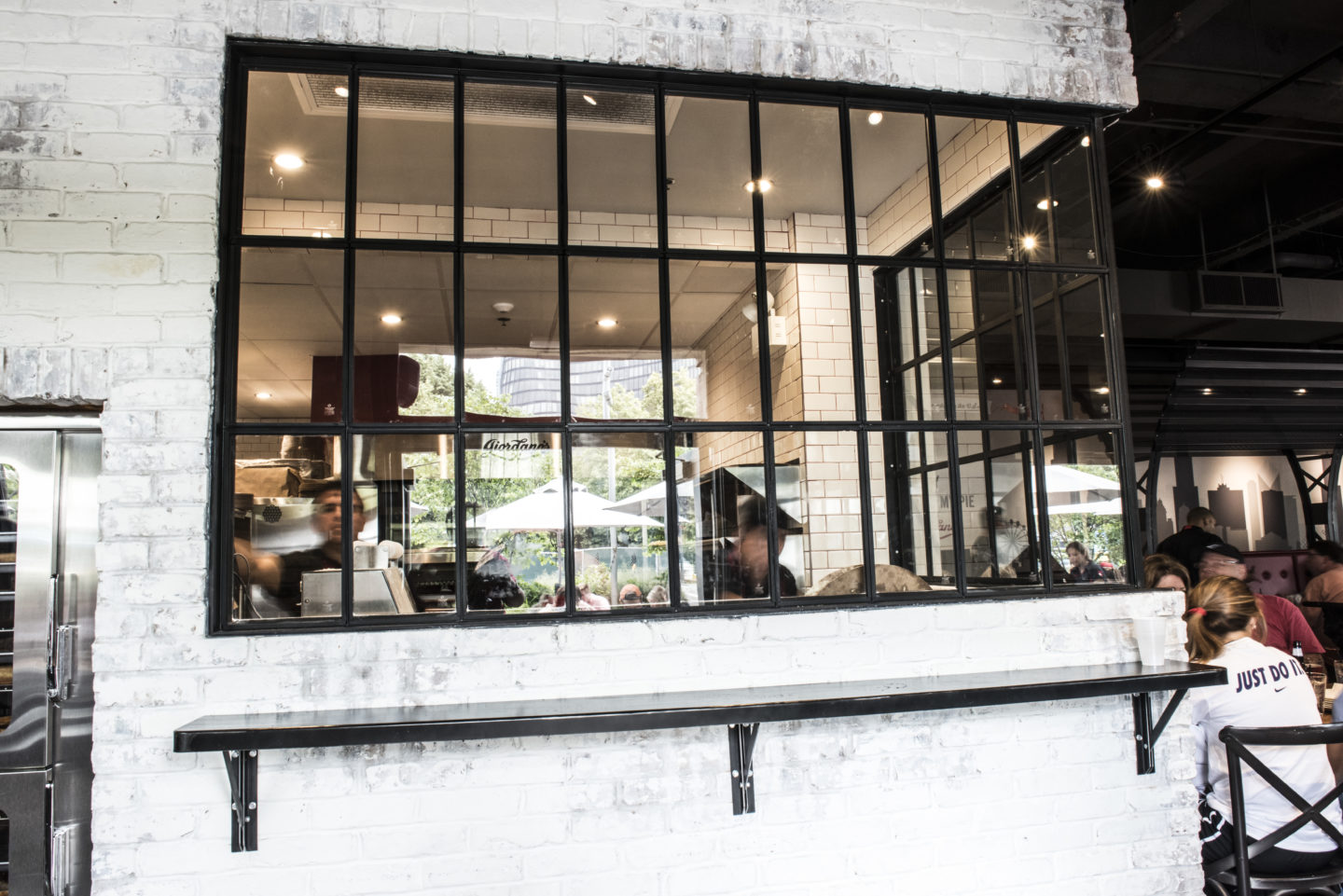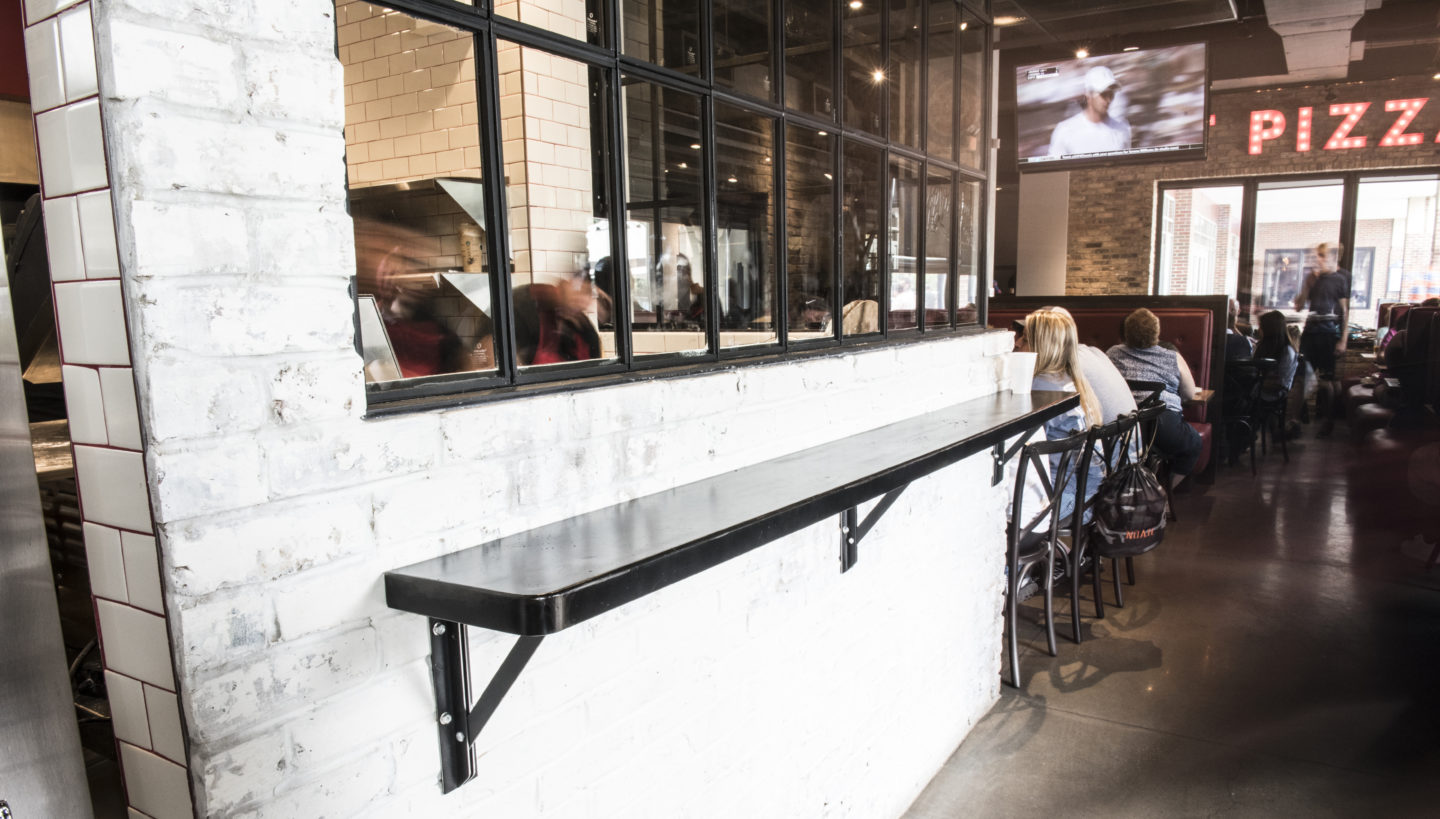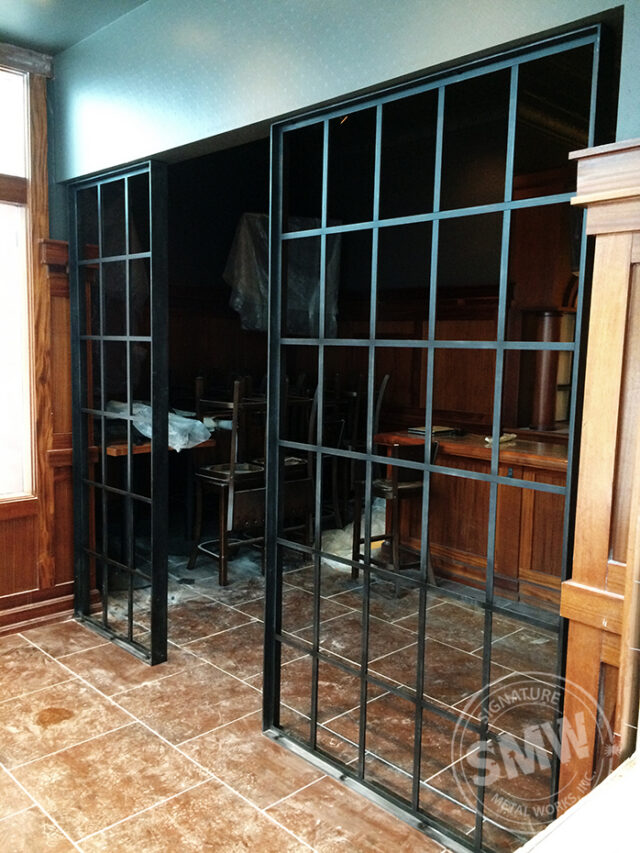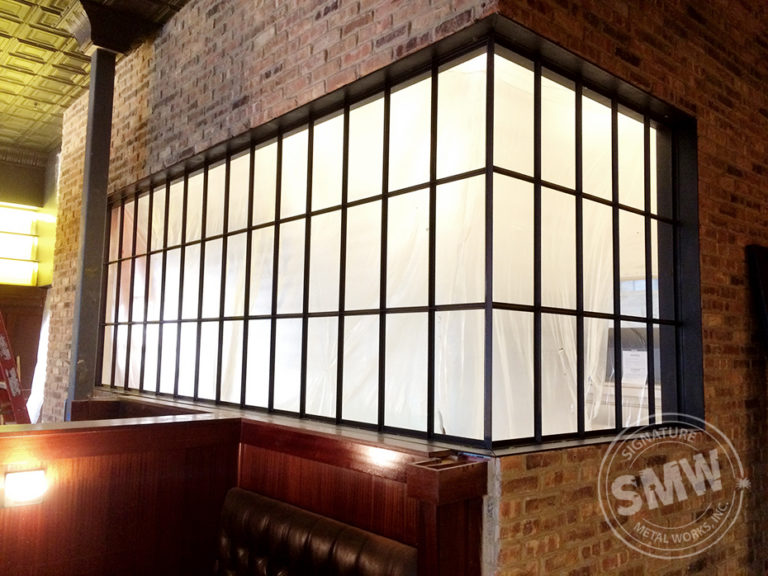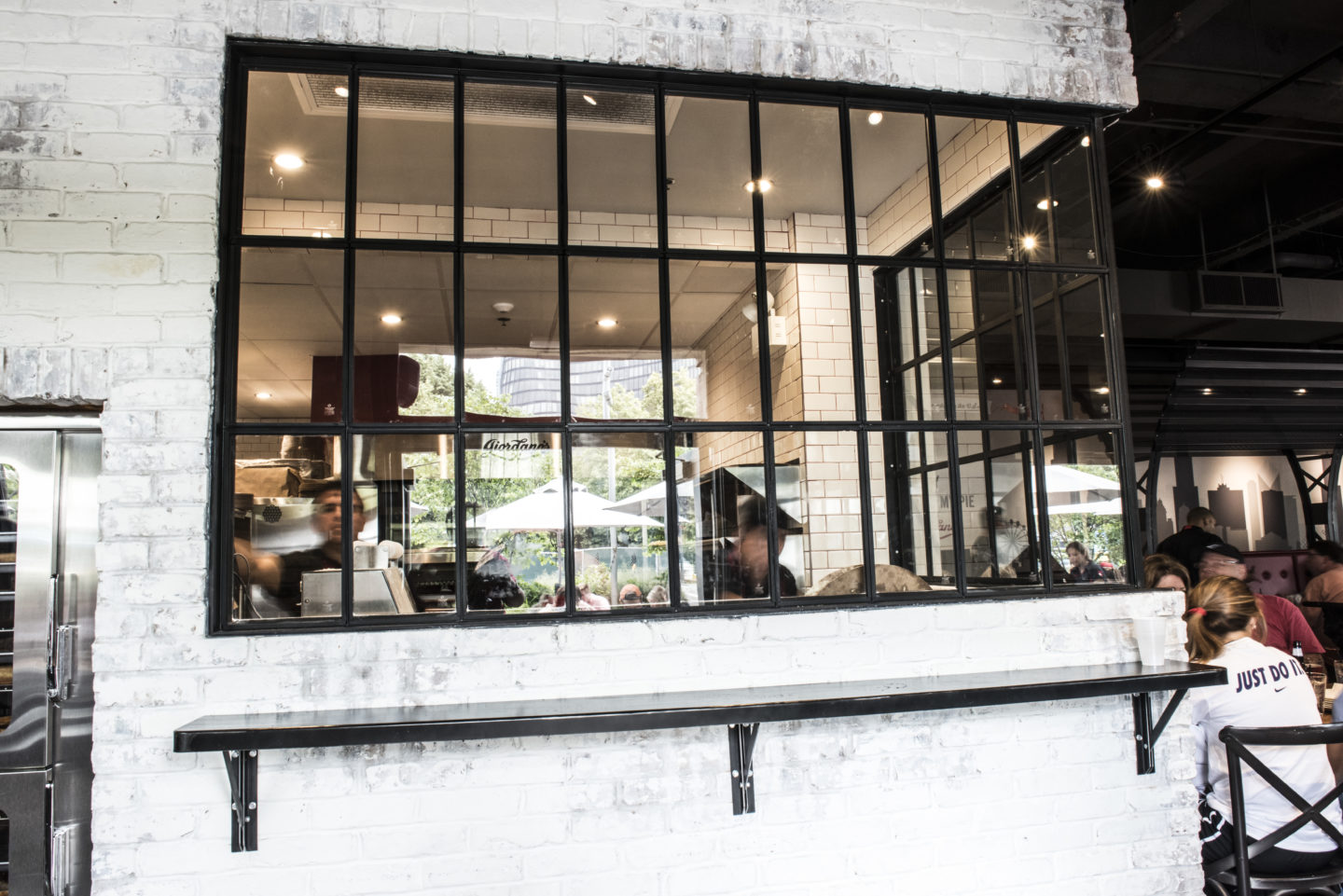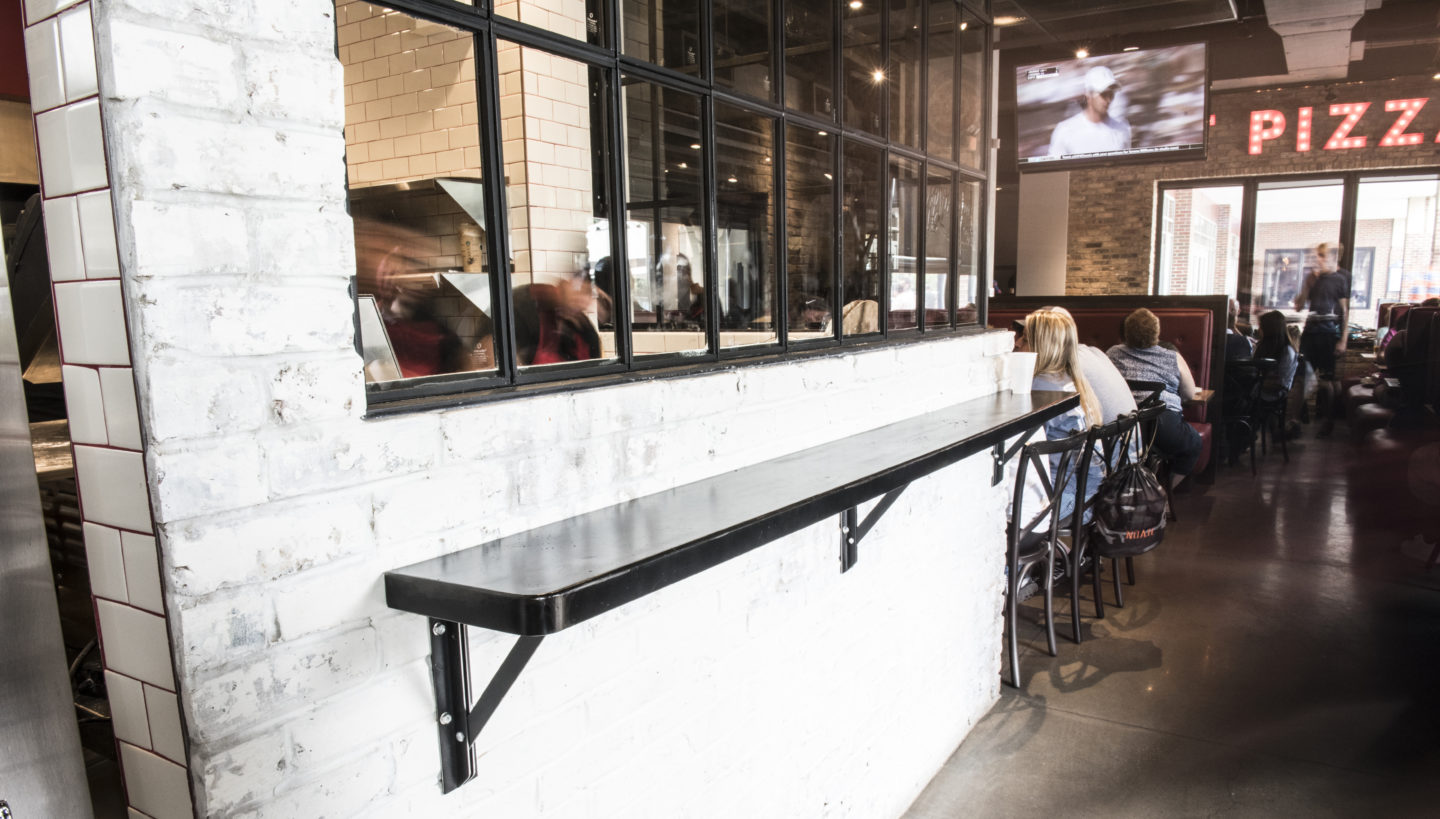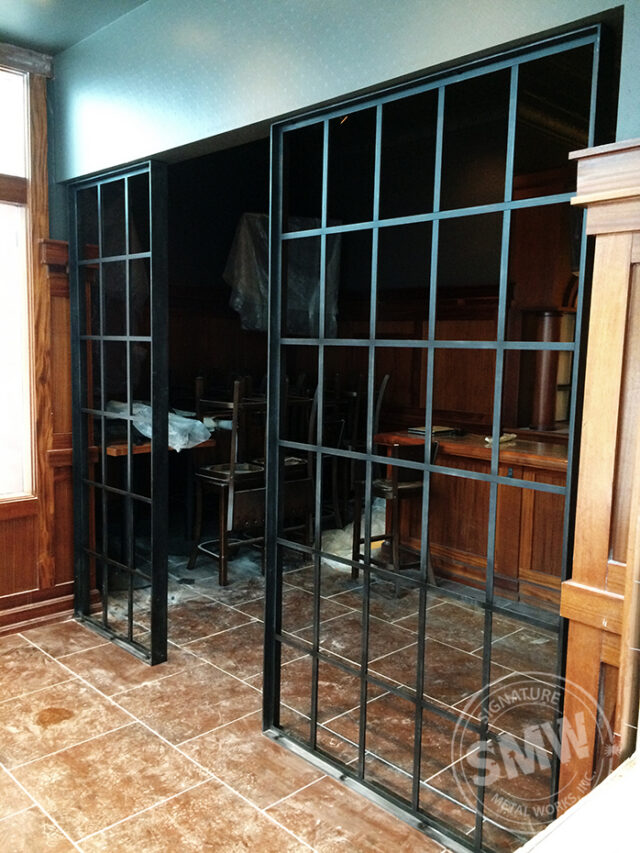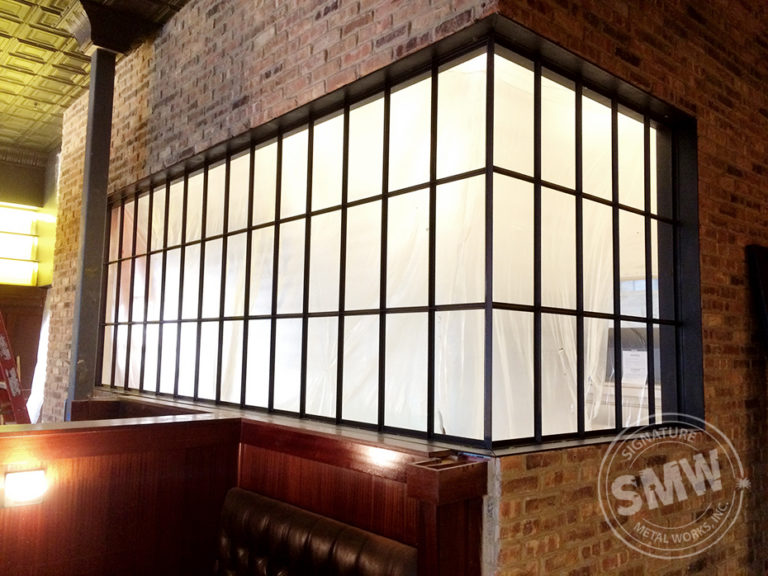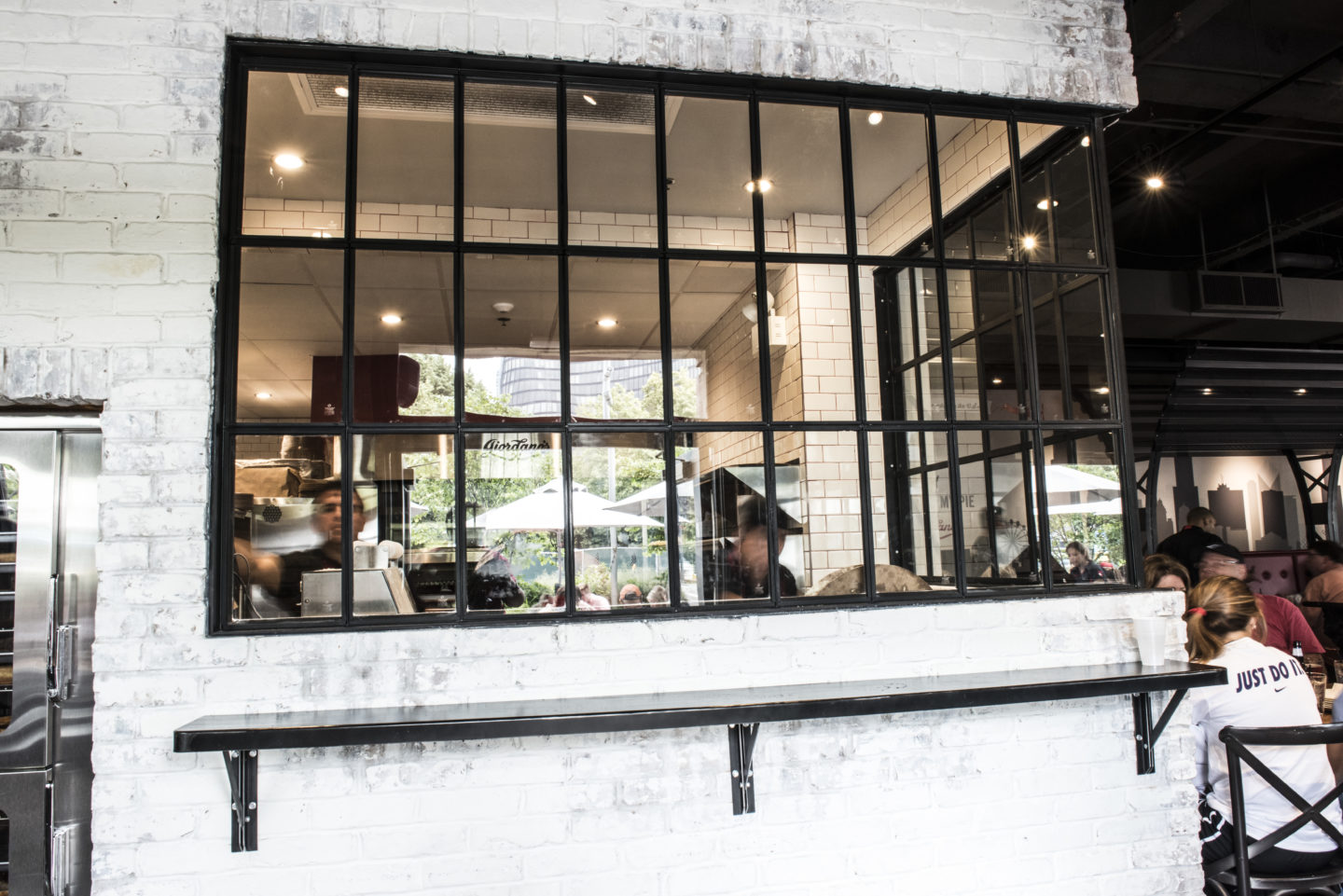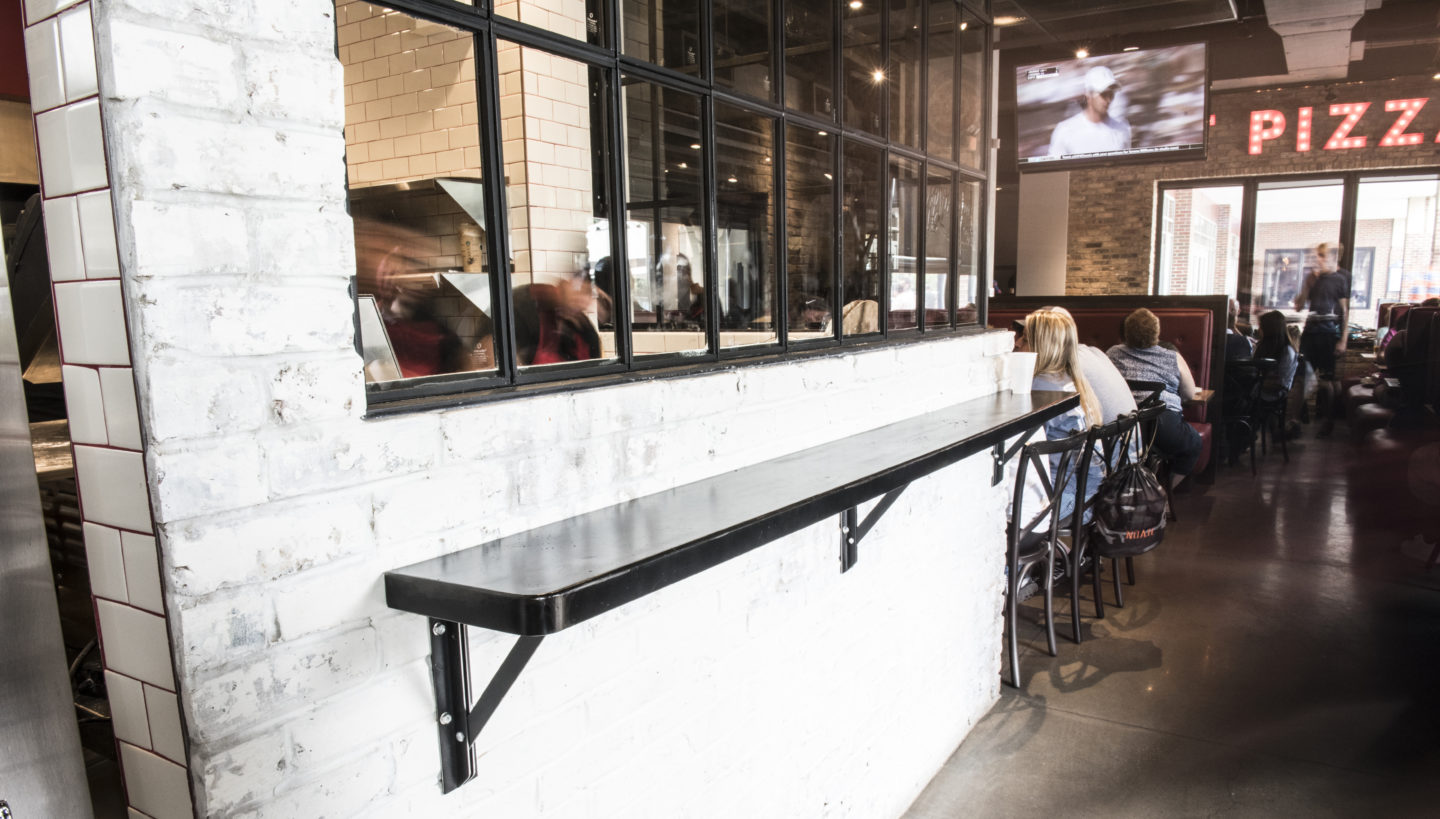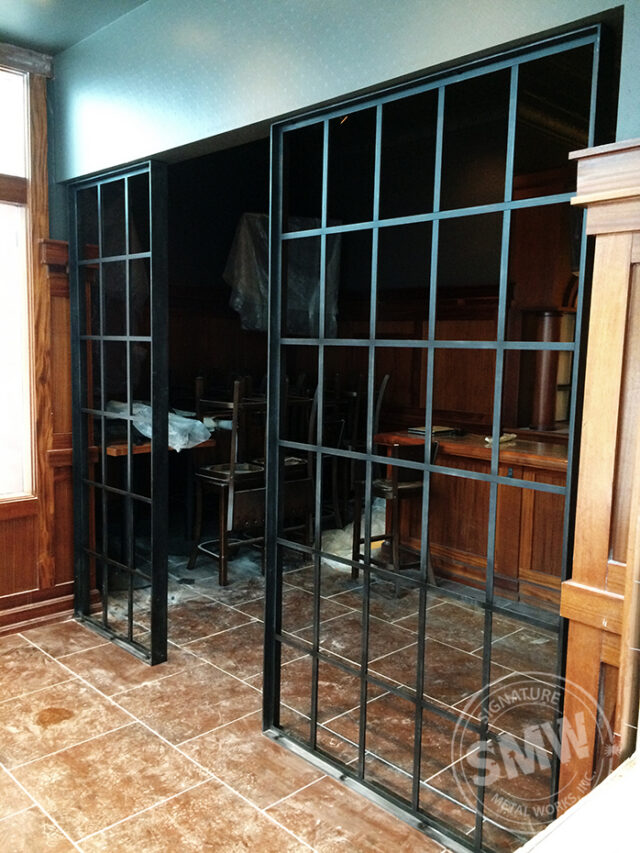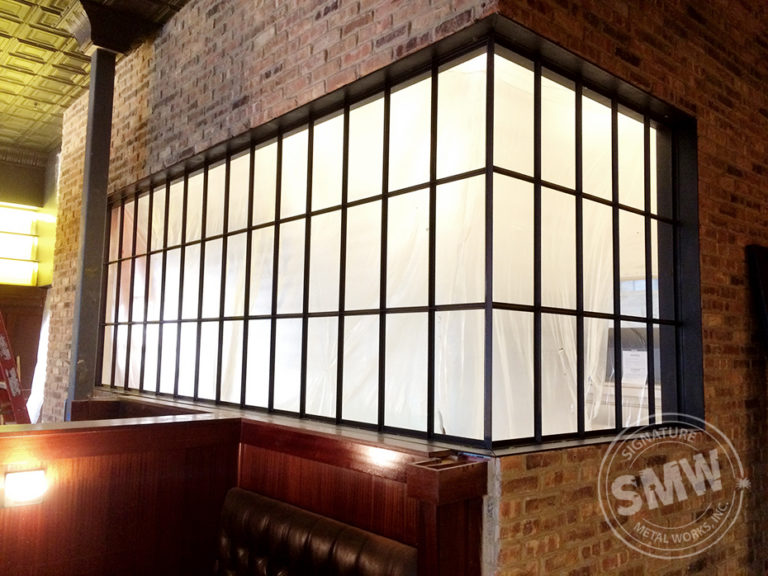 Industrial wrought iron commercial wrought iron frame at Navy Pier
M14
A custom wrought iron Industrial style kitchen window painted blackened for a restaurant at Navy Pier, Chicago. The idea here was to let the customers see how their pizza is made while at the same time providing safety and noise suppression.
This is our second time working with the amazing Giordano's restaurant. Our first project together was a very intense project with tight deadlines and a location we had yet been given the opportunity to work on (Navy Pier). But this time we were in a different location for this amazing Pizza spot and needed to replicate some of the design elements we utilized for the first location in Chicago.
The goal of the project was to make the space look modern yet industrial and for that reason the client wanted to focus on wrought iron steel coupled with black paint. They were looking for windows facing the kitchen while at the same time large ones that went floor to ceiling for the area when you first come into the restaurant.
As we do not do any glass work – we first did all he precise measurements of the opening areas and began our fabrication product – during which we offered the client snap shots to show progress. Once we were complete we were able to add 2 coats of oil base black paint to ensure the final durability of the product.
We then delivered the final product and installed it at the location. Once we were done with that the glass manufacturers will go in to put in all the glass and during our prep work we make sure that they can easily come in and finish off the job. Typically when we work with other contractors who specialize in a varied number of fields such as carpentry – we do our best from day one to make sure we are all on the same page so that everyone does not have any surprise during the installation phase.
This project was fairly easy to install but weighed quiet a bit as it was all out of wrought iron. We sometimes recommend aluminum as it is much lighter but can be a tad more expensive.
We love the opportunity to work with large restaurants and solve their problems or help in completing a design element they have been looking for. We always strive to focus on functionality coupled with design.
If you have any questions about a particular wrought iron window or any custom metal work – please do not hesitate to reach out to us!