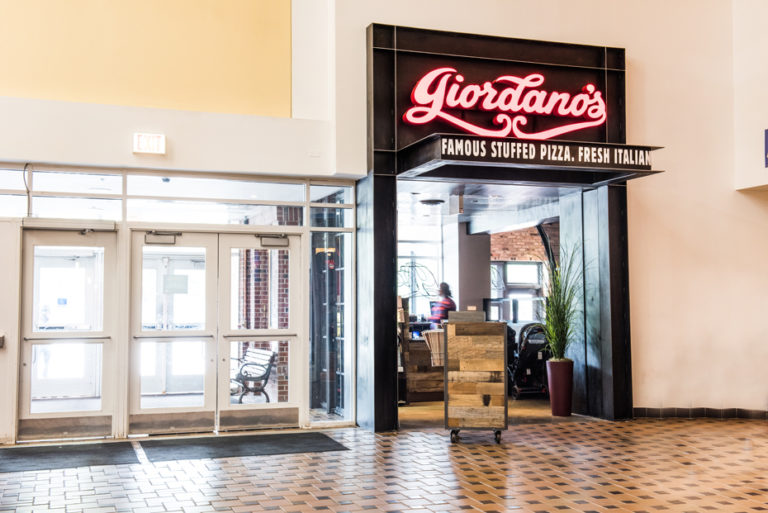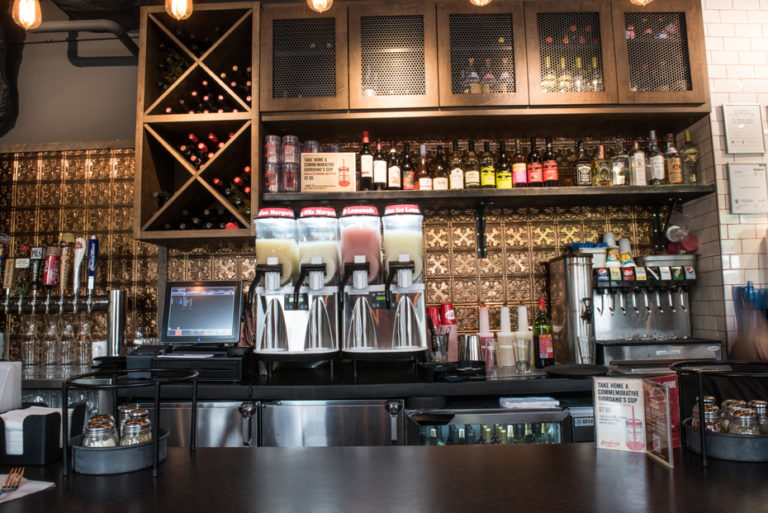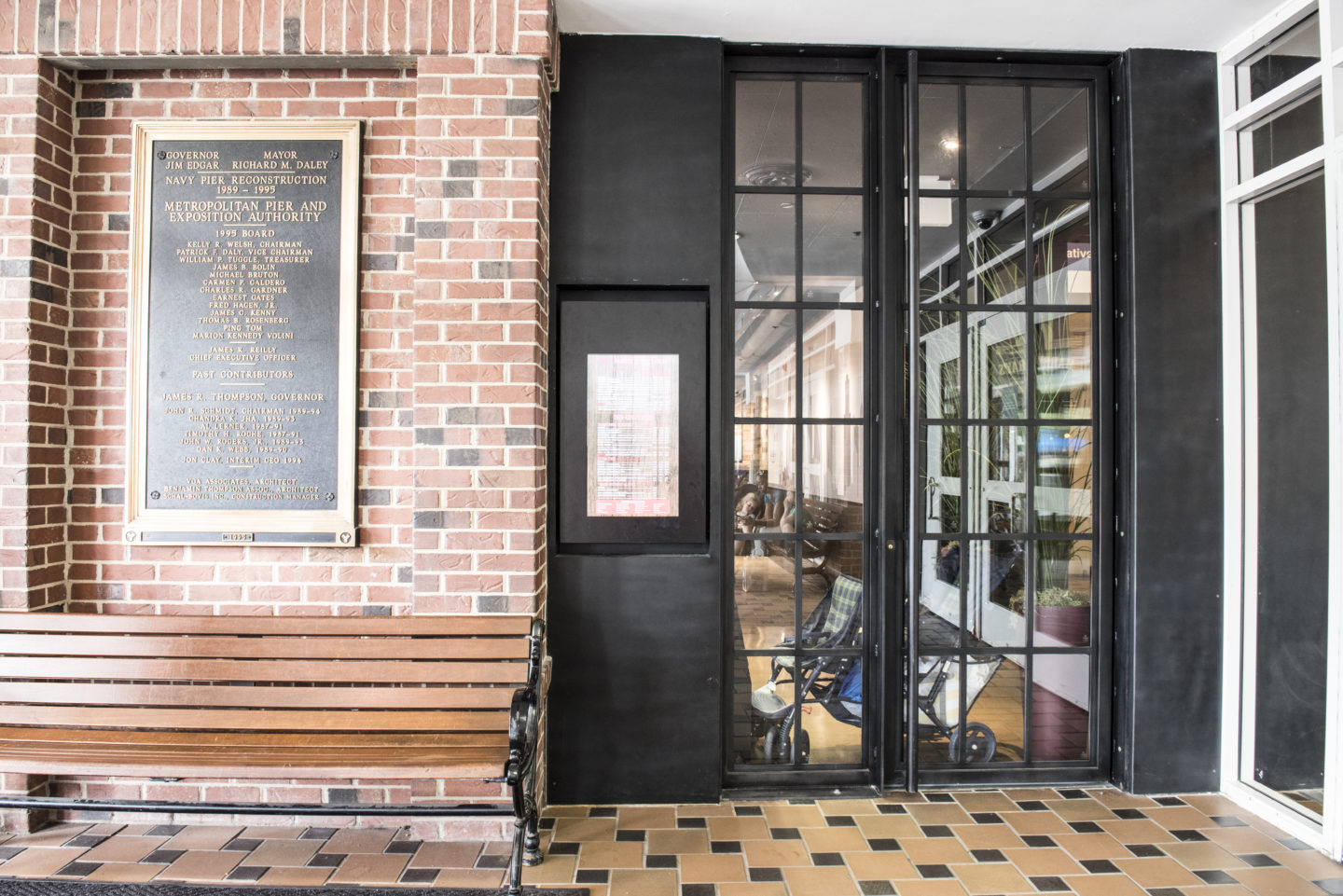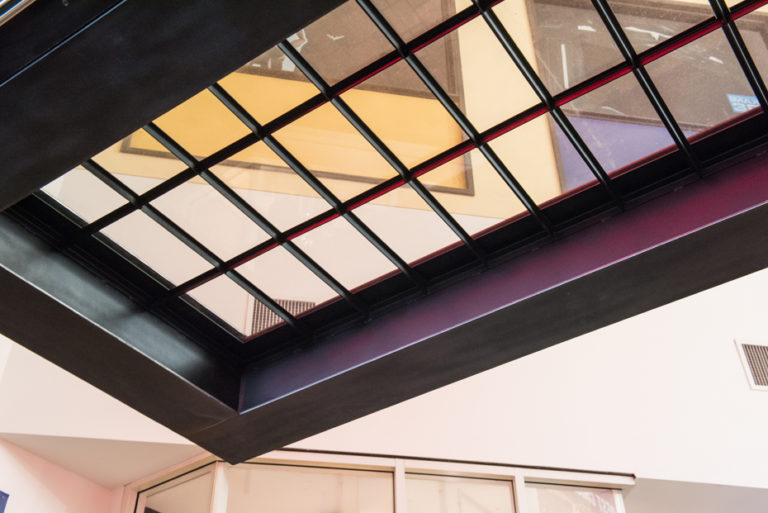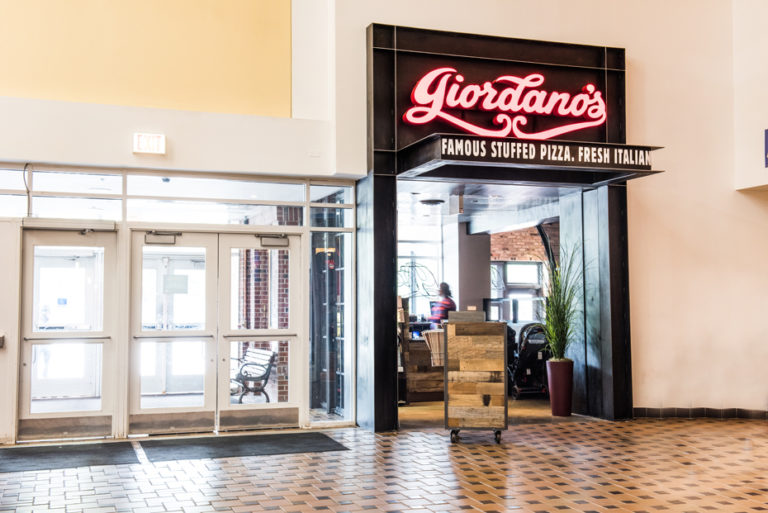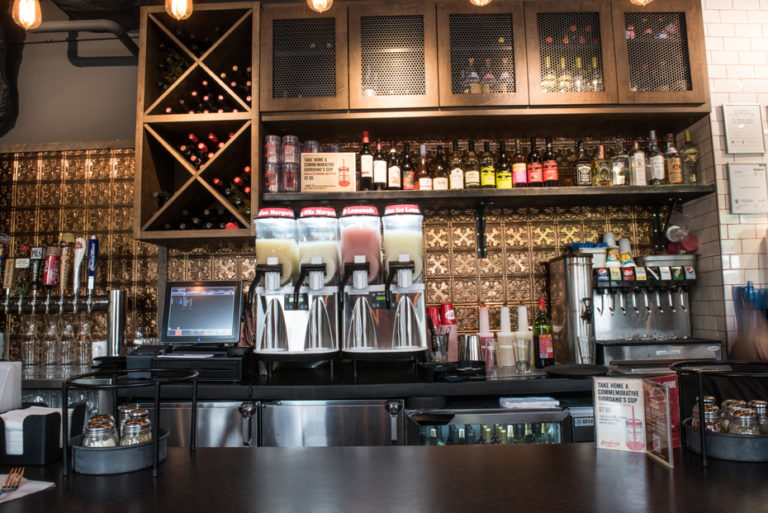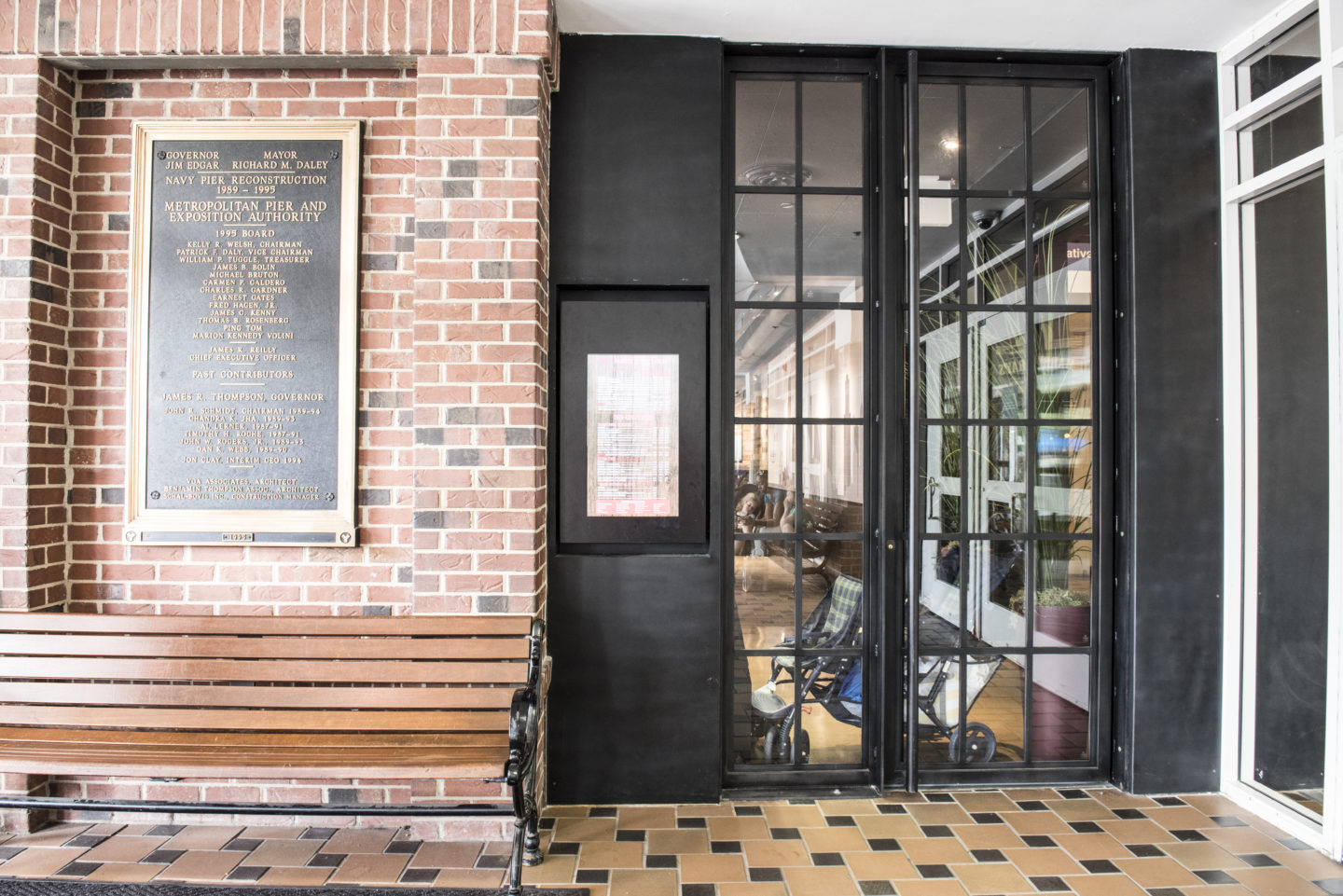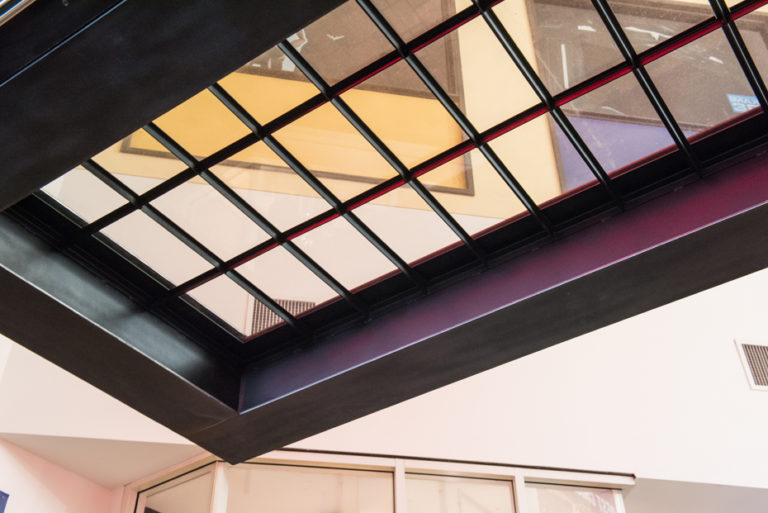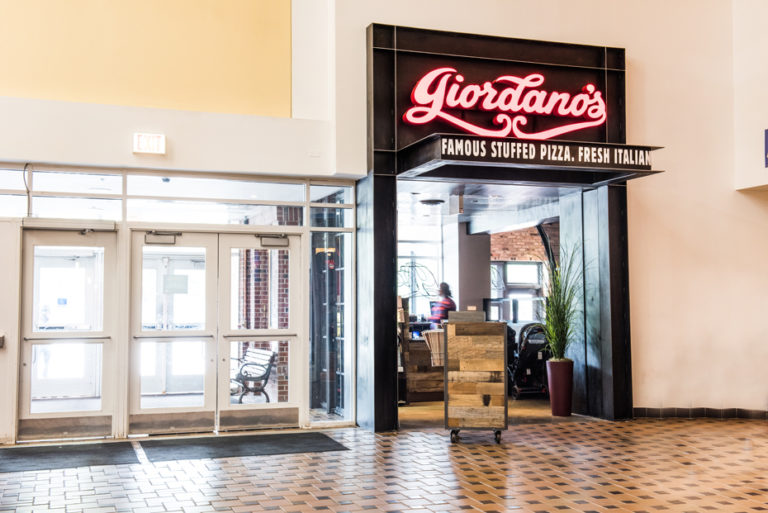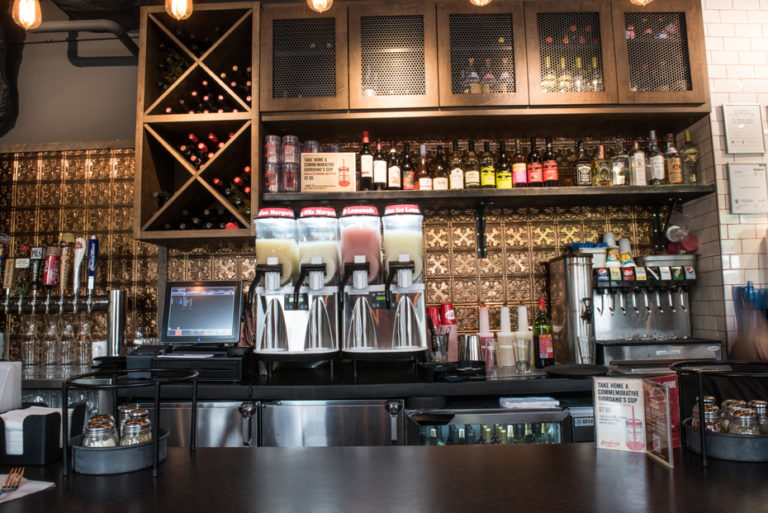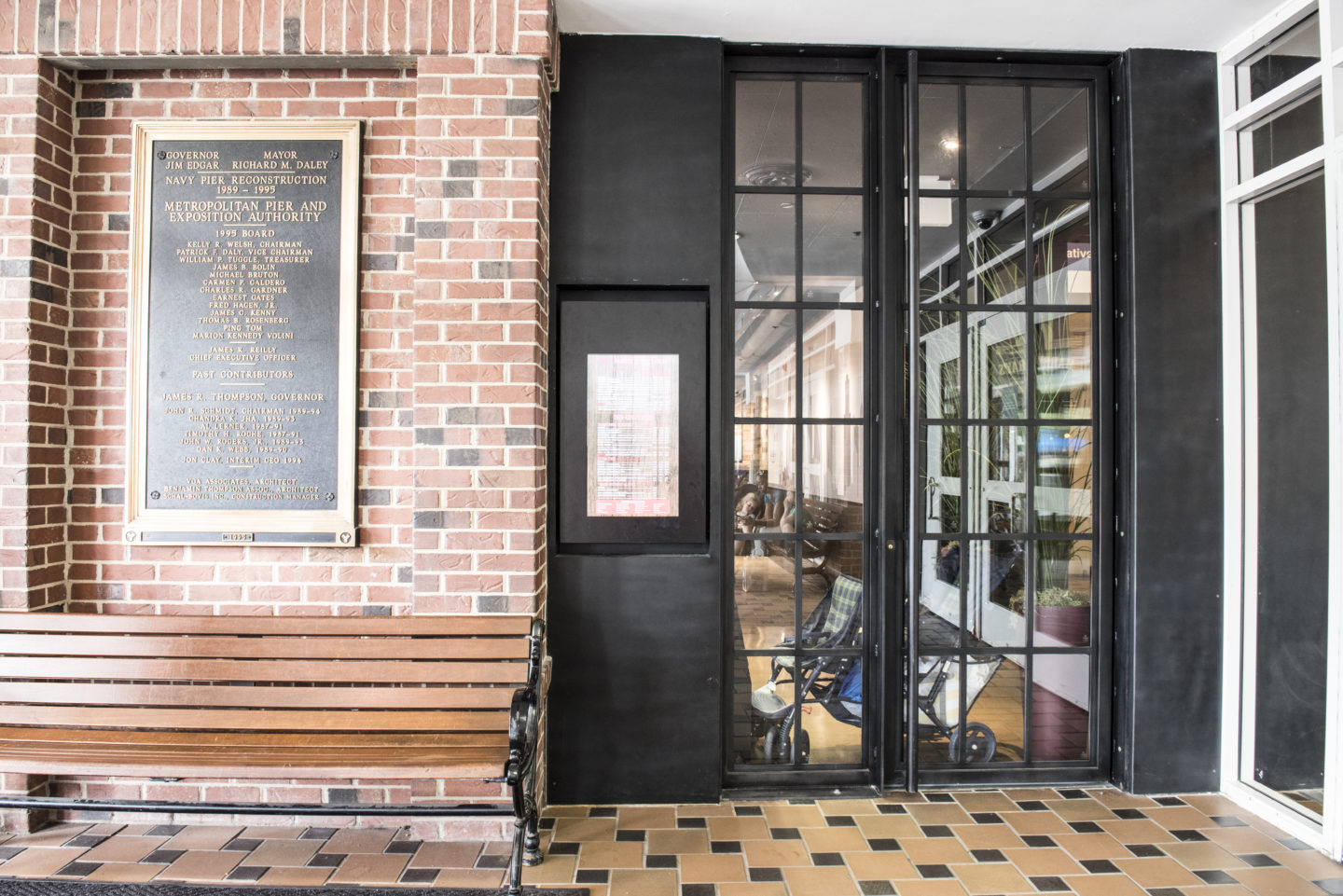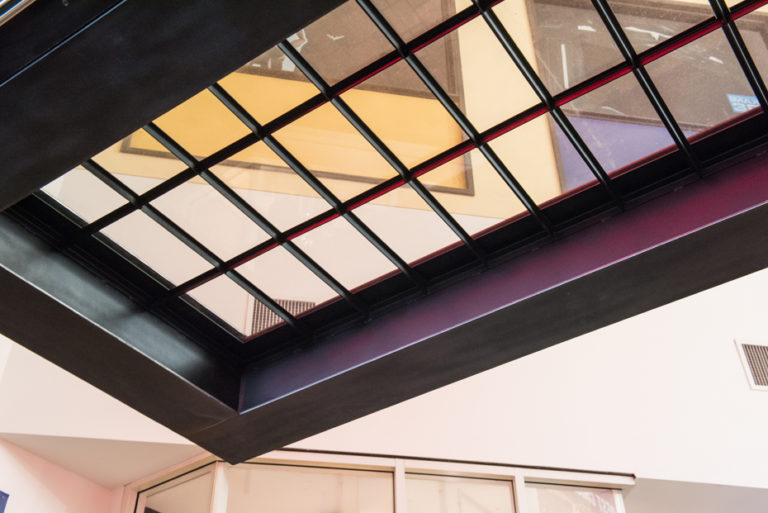 Industrial wrought iron commercial entryway in Navy Pier
M2
A custom wrought iron Industrial style service door painted blackened for a restaurant at Navy Pier, Chicago. This is for a restaurant in Navy Pier and meant for employees to enter through and for delivery pickups.
We recently had a restaurant reach out to us that was looking for us to fabricate custom window frames as well as an entire steel entryway with canopy for Giordano's. We met with the general contractor and the owner of this new location that recently opened at Navy Pier in Chicago. We had a hard deadline as they had to open the weekend before we were done and we made it happen! We reviewed all the drawings and all the specifications to ensure everyone was on the same page. Fabrication took roughly several weeks to ensure everything was perfect. The entryway on it's own was massive and because everything was made out of wrought iron steel – everything was super heavy but also durable. We had everything primed and painted black and when we saw it completed – we were proud to be part of history.
Navy pier landscape does not change very often and this brand new establishment came in and within the first week they had thousands of people walk through their doors. The GC and the owners of this location knew that they could trust us and rely on us to ensure that everything was perfect. After all – perfection is what we try to achieve – regardless of how small or large the job may be. Next time your company is looking for a leading metal fabrication company – give us a call! Whether it's structural steel for your new restaurant opening up in the Chicago area to possible custom table bases, countertops or chairs. Our boutique fabrication facility is adept for most situations and we continue to grow with every project that we have the opportunity to put our hands on. We are your leading Chicagoland metal fabrication and installation facility. From design to installation – we are there with you every step of the way!