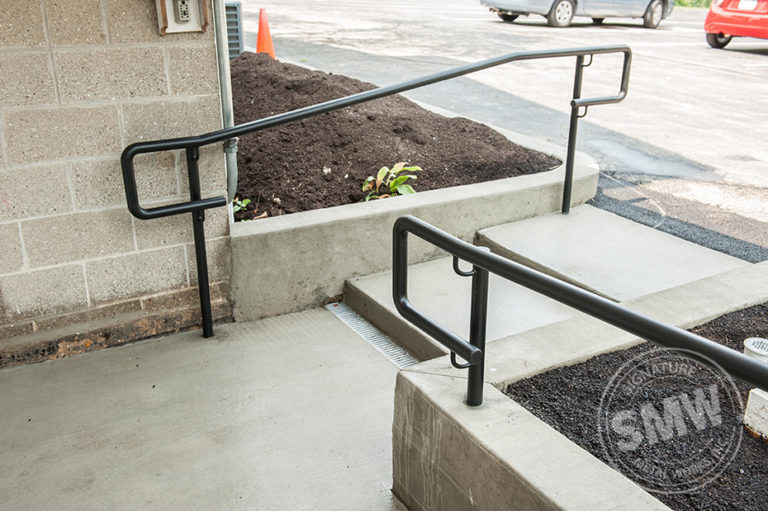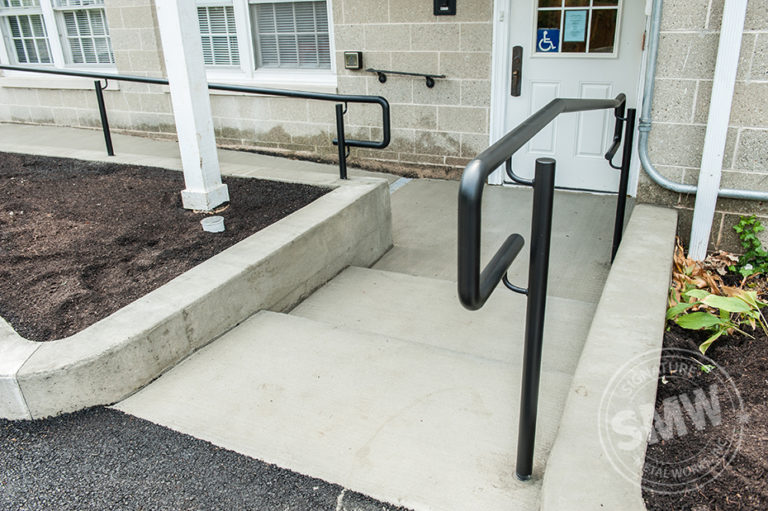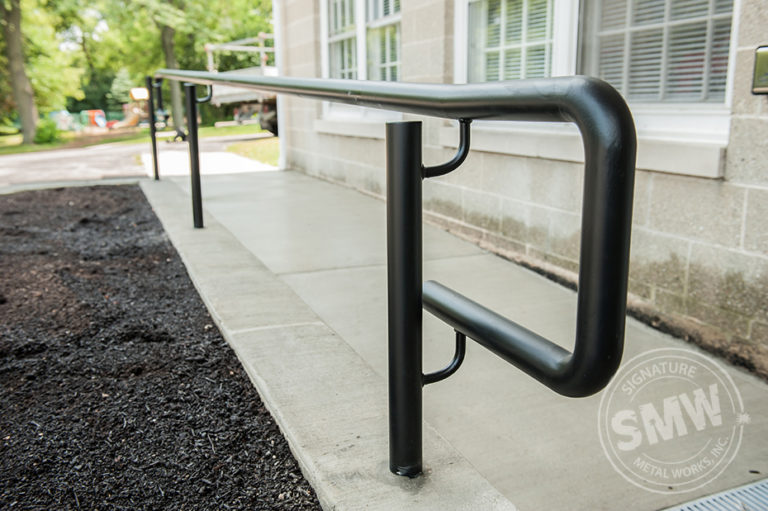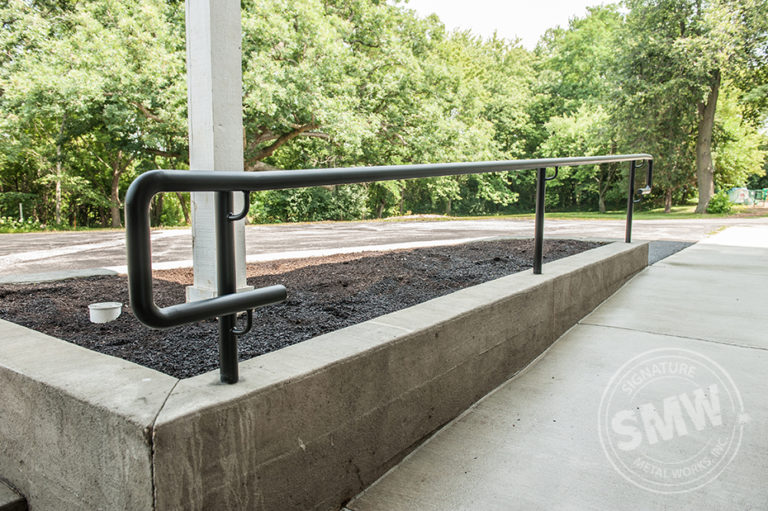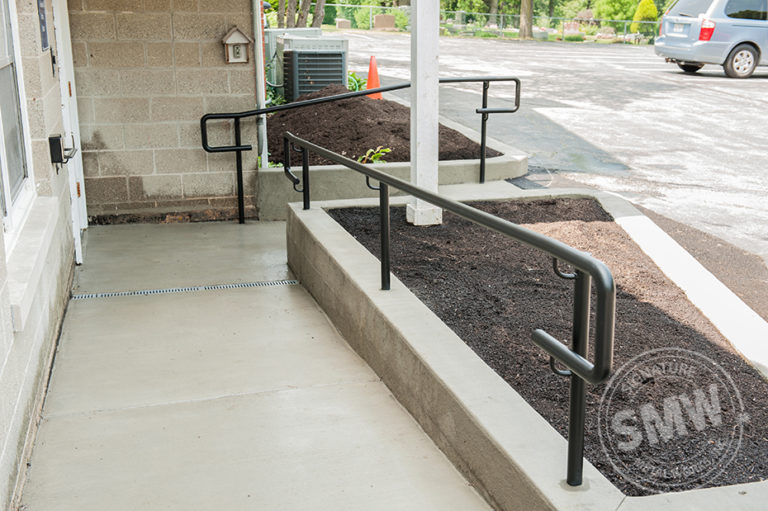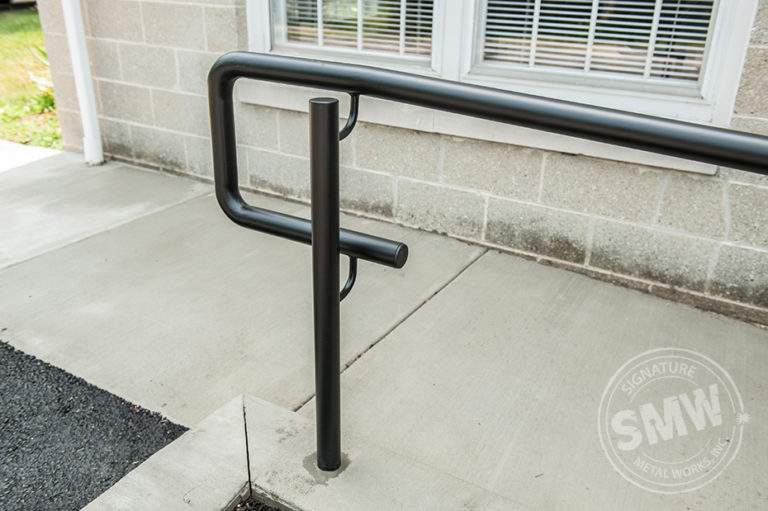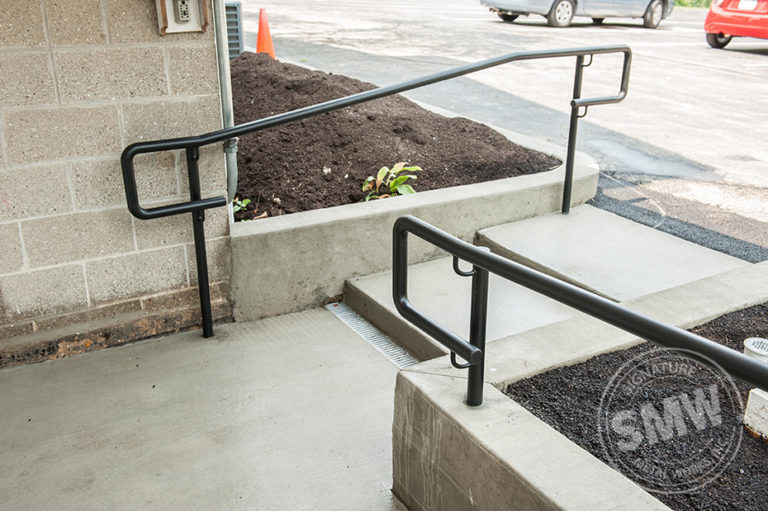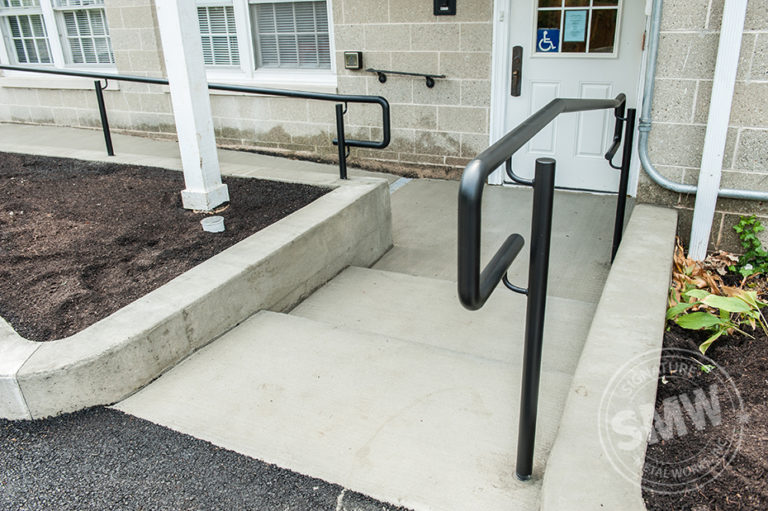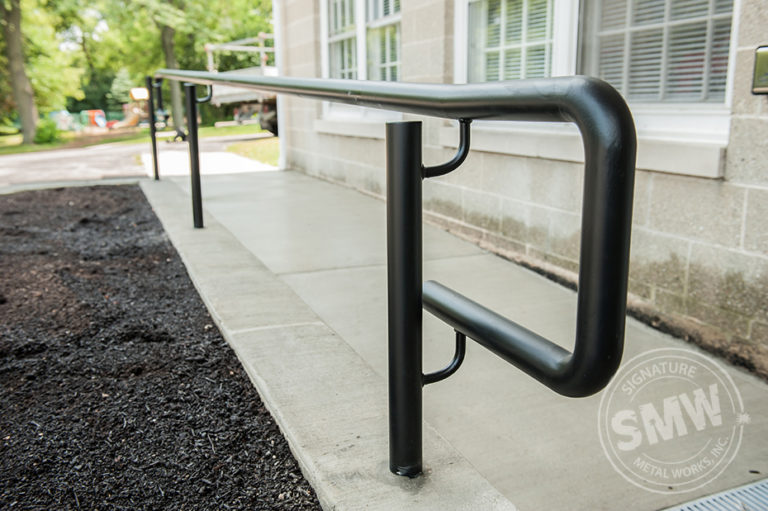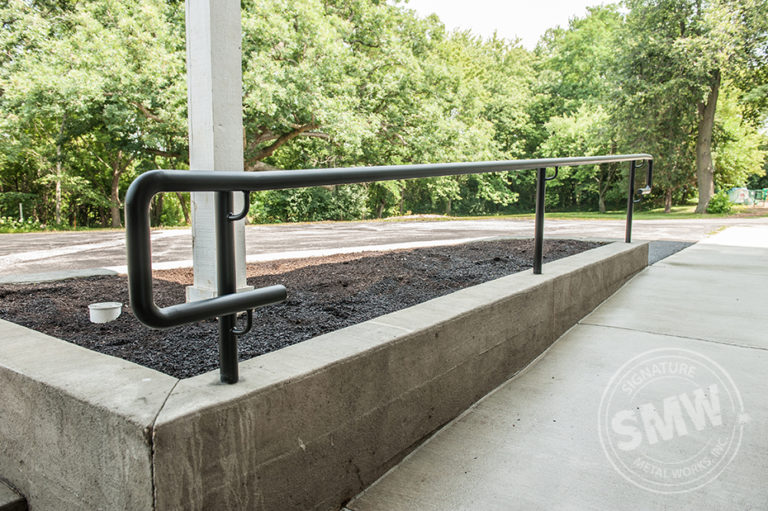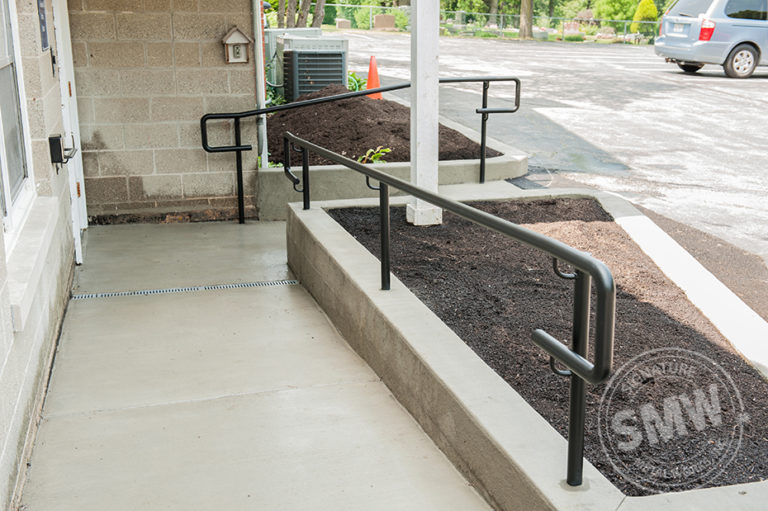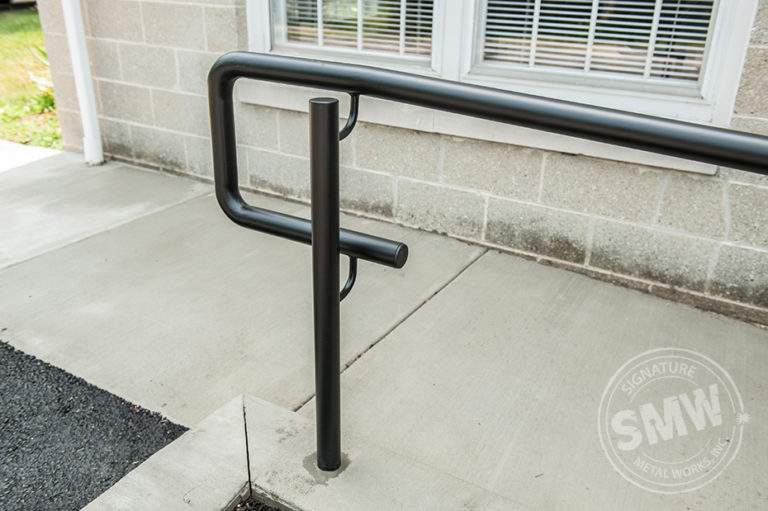 Industrial ADA wrought iron round handrails in Barrington
H9
Places where a community can gather are important, and being able to go in and out of the buildings safely and efficiently is an integral part of the design. The ADA guidelines help make sure that folks in wheelchairs or with limited mobility are also able to visit spaces with ease. Just because handrails are a common architectural feature does not mean they cannot add to the experience of a building.
These round tube ADA handrails made for a local church in Barrington were a lot of fun to create. They were made of wrought iron in an Industrial style and painted a satin black to create a lasting finish. With the round shape it makes them easy to grip and the black color creates a stark contrast to the white brick and pale concrete that surrounds the entrances to the building. This makes them easy to see and they provide a bold visual element while helping people safely navigate the ramp and the stairs.
We wanted to craft these handrails to be practical, but also fit with the overall harmony of the building. This church was built with pale aggregate brick, which is common in many buildings. This rough material, accompanied by the white doors and window frames gave the church a welcoming and open feel. This is a place for gathering and we wanted to extend those lines into the handrails that we produced.
By using the round steel pipe material we allowed the structure to flow into the existing lines of the building and the surrounding environment. On either side of the stairwell there were concrete planters, and we were certain that when those beds were filled with flowers, the modern looking railings would blend right in. Even though the material is industrial and modern in style, the soft lines and gentle curves of the rail will blend with nature, creating a harmonious entrance into this place of gathering.
We take great pride in our work and it's a delight to watch the journey from design to creation in our workshop to installation. To see our craftsmanship grace a property is the joy of a craftsperson. Metalwork is a passion that lasts a lifetime, to travel back and see the same work becoming seamless with someone's day is a gift. These handrails will last and patina over time giving them additional character that is unique to this location.
If you are interested in bringing some harmony to your property, whether commercial or residential, through practical and long-lasting metal work, please contact us! As the leading Chicago metal fabrication company – we look forward to designing the perfect wrought iron railing for your building.