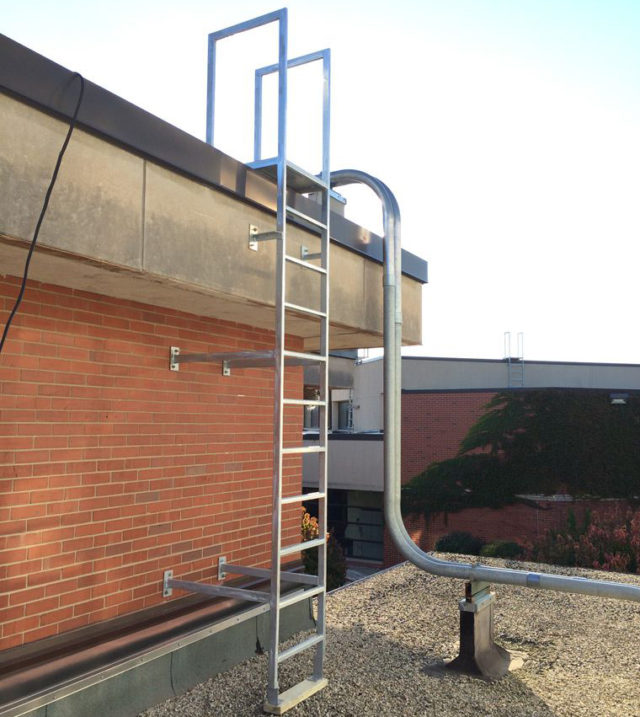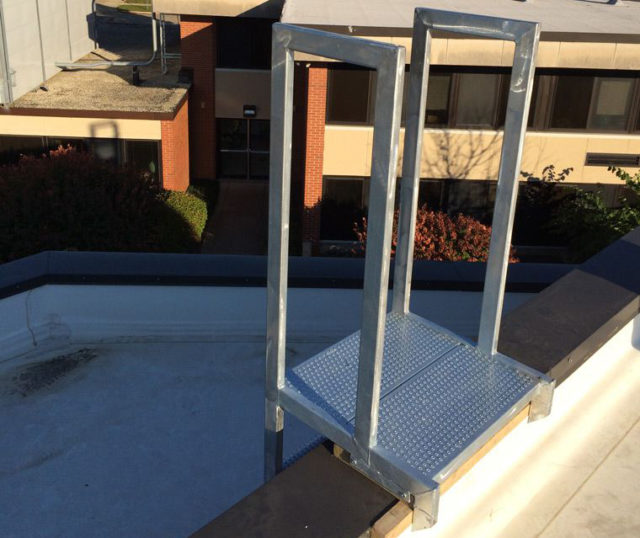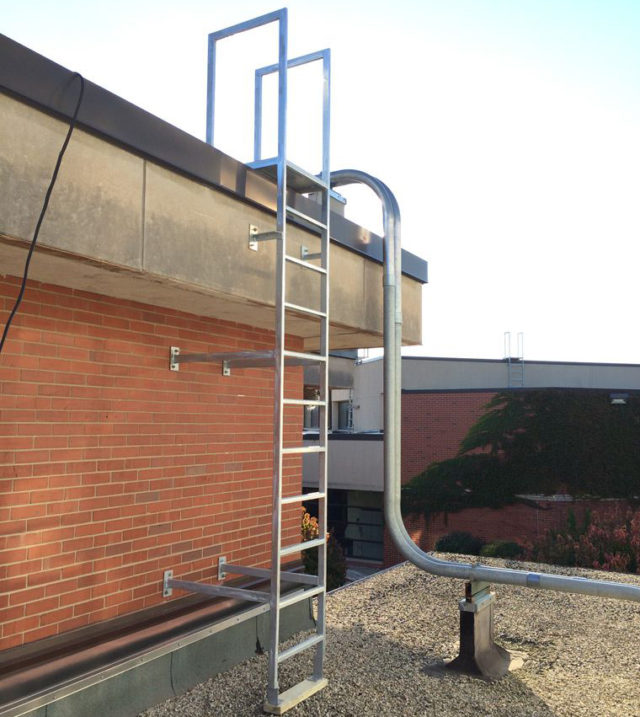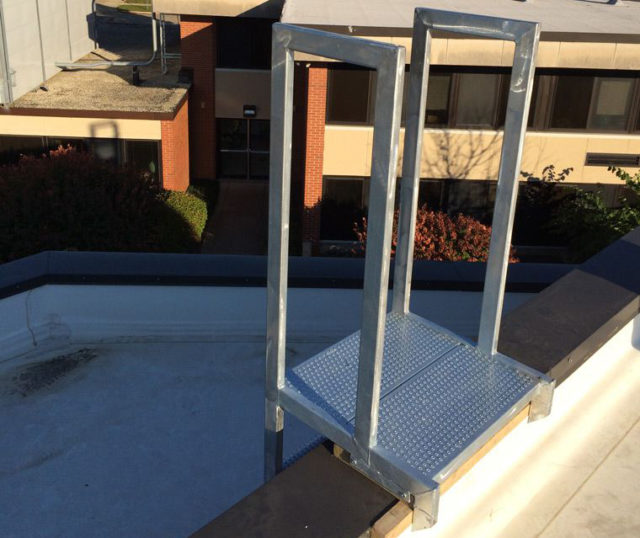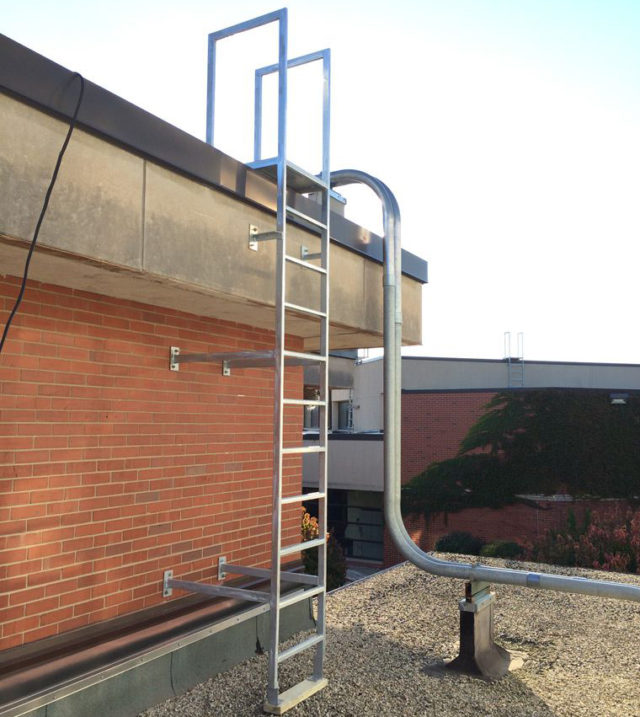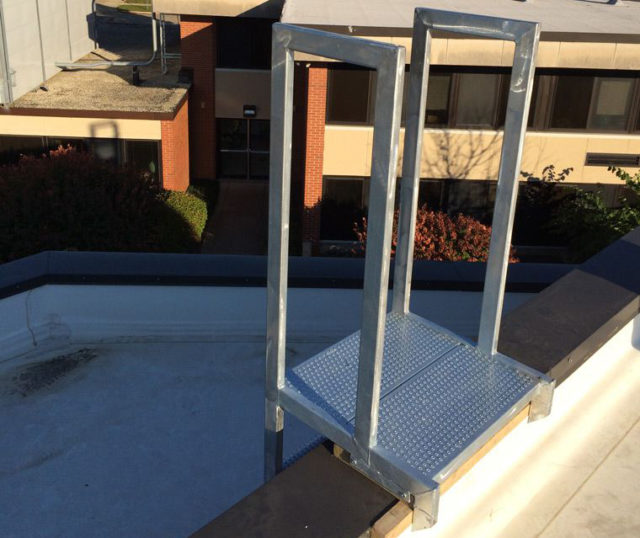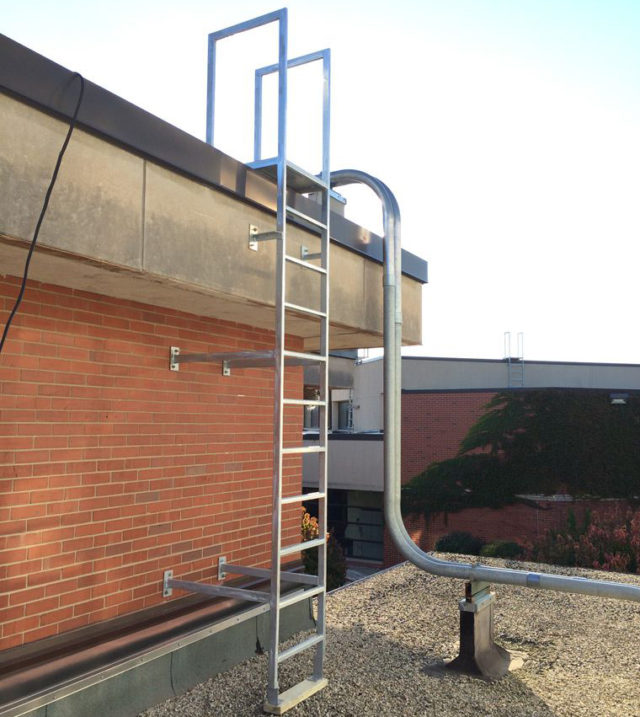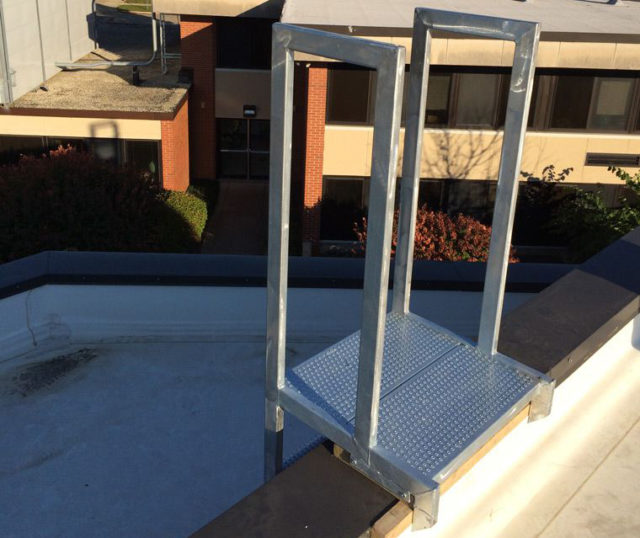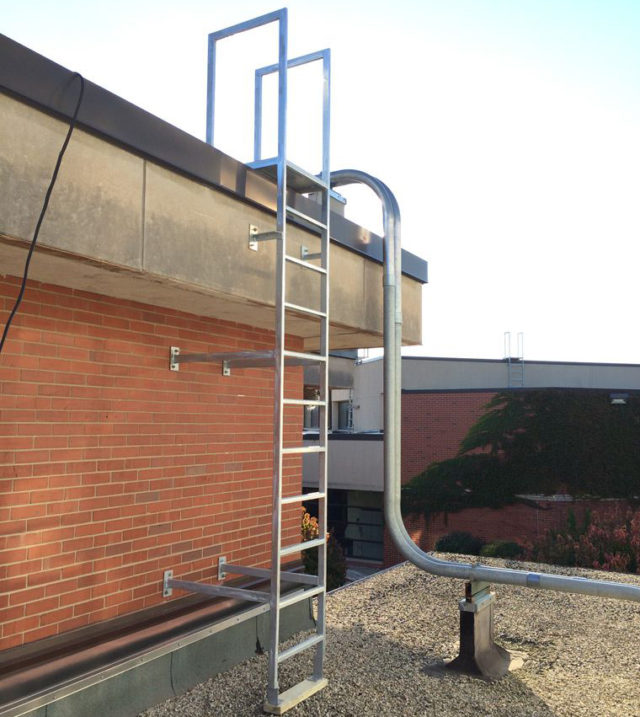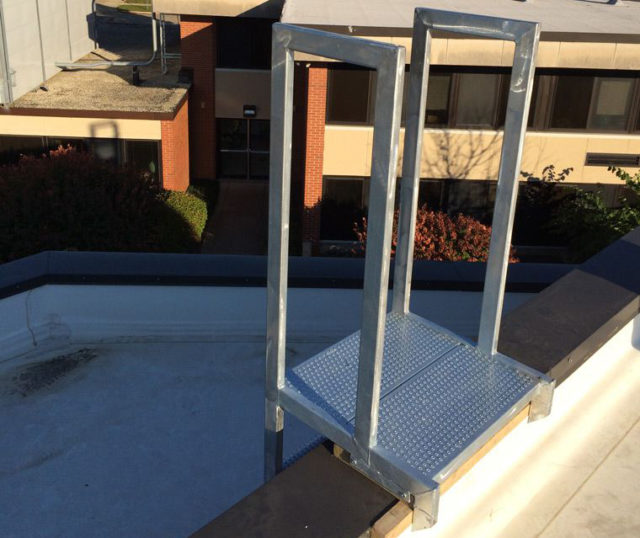 Custom Commercial Roof Access Ladders
M23
The Arlington Heights School district reached out to us in the past for a project to fabricate access ladders on their roofs. We came out to the location and examined the area and took measurements and began the fabrication process. Throughout the entire fabrication process we sent the school pictures of the progress. Once fabrication was complete – because this steel would be exposed to the outdoors – the school had asked us to galvanize this material.
We sent out the material to be galvanized – got it back and the following week installed all the roof access ladders on. These were custom galvanized roof access ladders.
Please note that once a product has been galvanized that typically you never put powder coating on top. There are companies that do the process but we have never had a good experience and for that reason do not combine the two process. We strictly recommend either one or the other.
Next time your looking for custom roof access ladders – or any other commercial metal work – give us a call. We have had clients also reach out to us looking for roof access ladders with a cage to ensure that the employee is safely protected while they are climbing at high altitude. We are your leading Chicago metal fabricators!