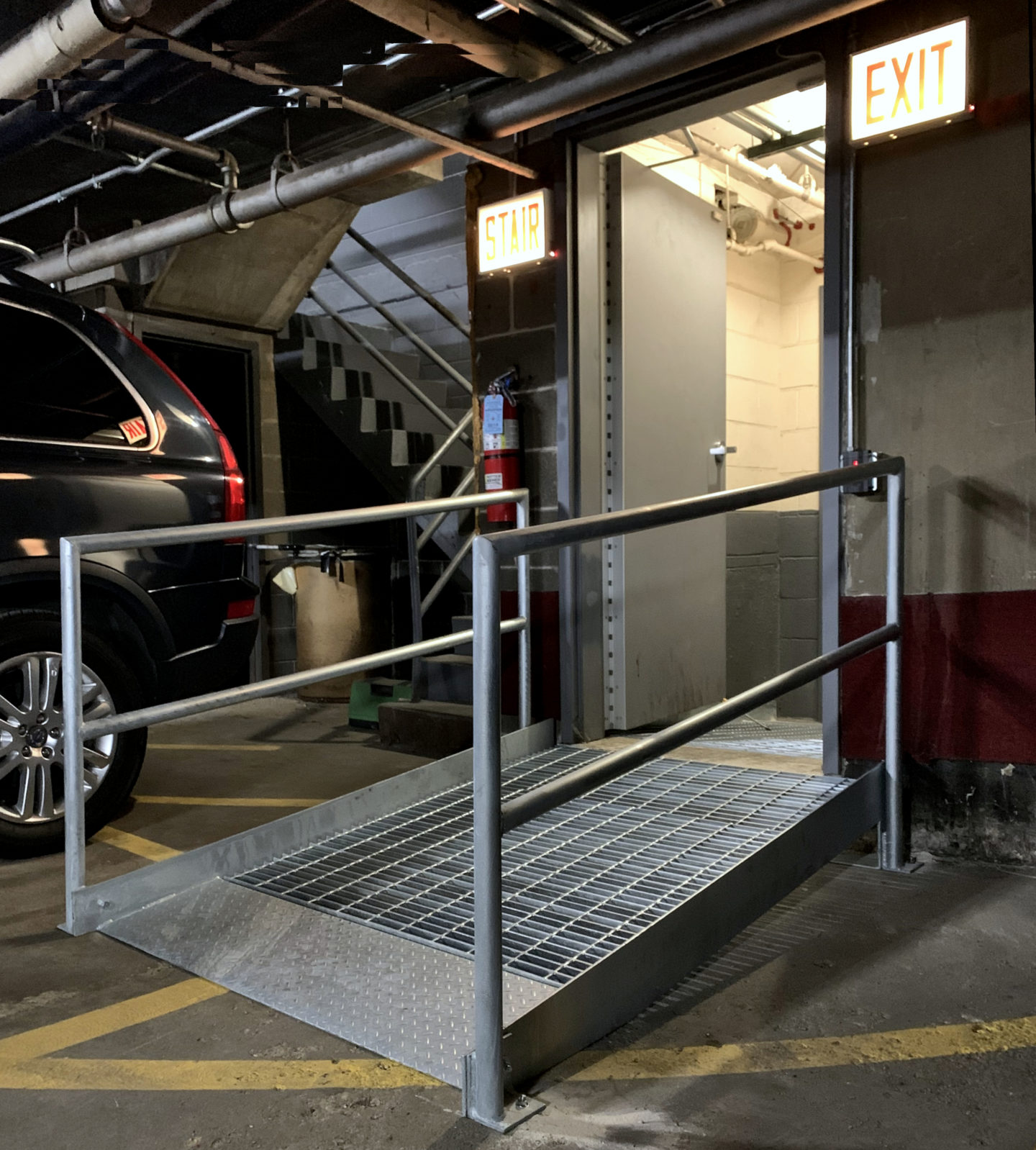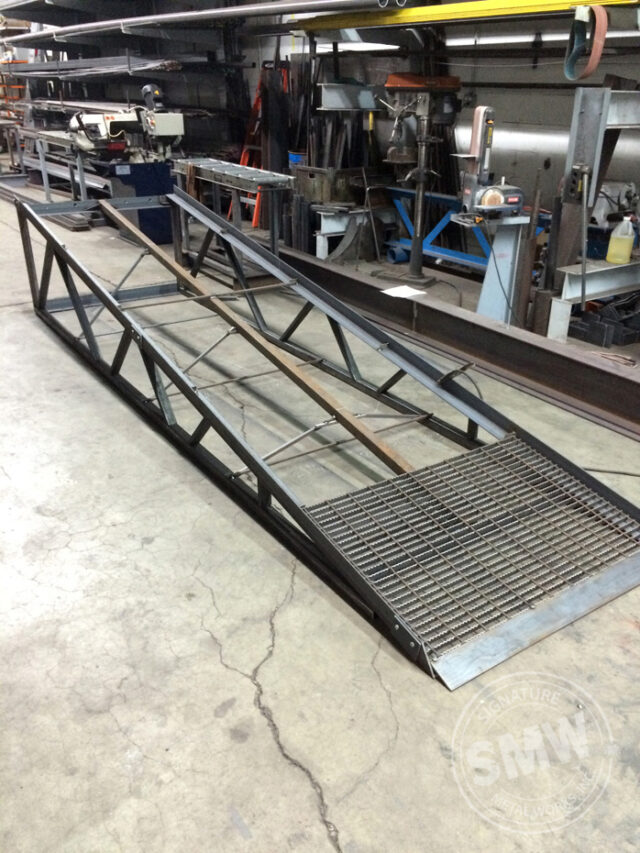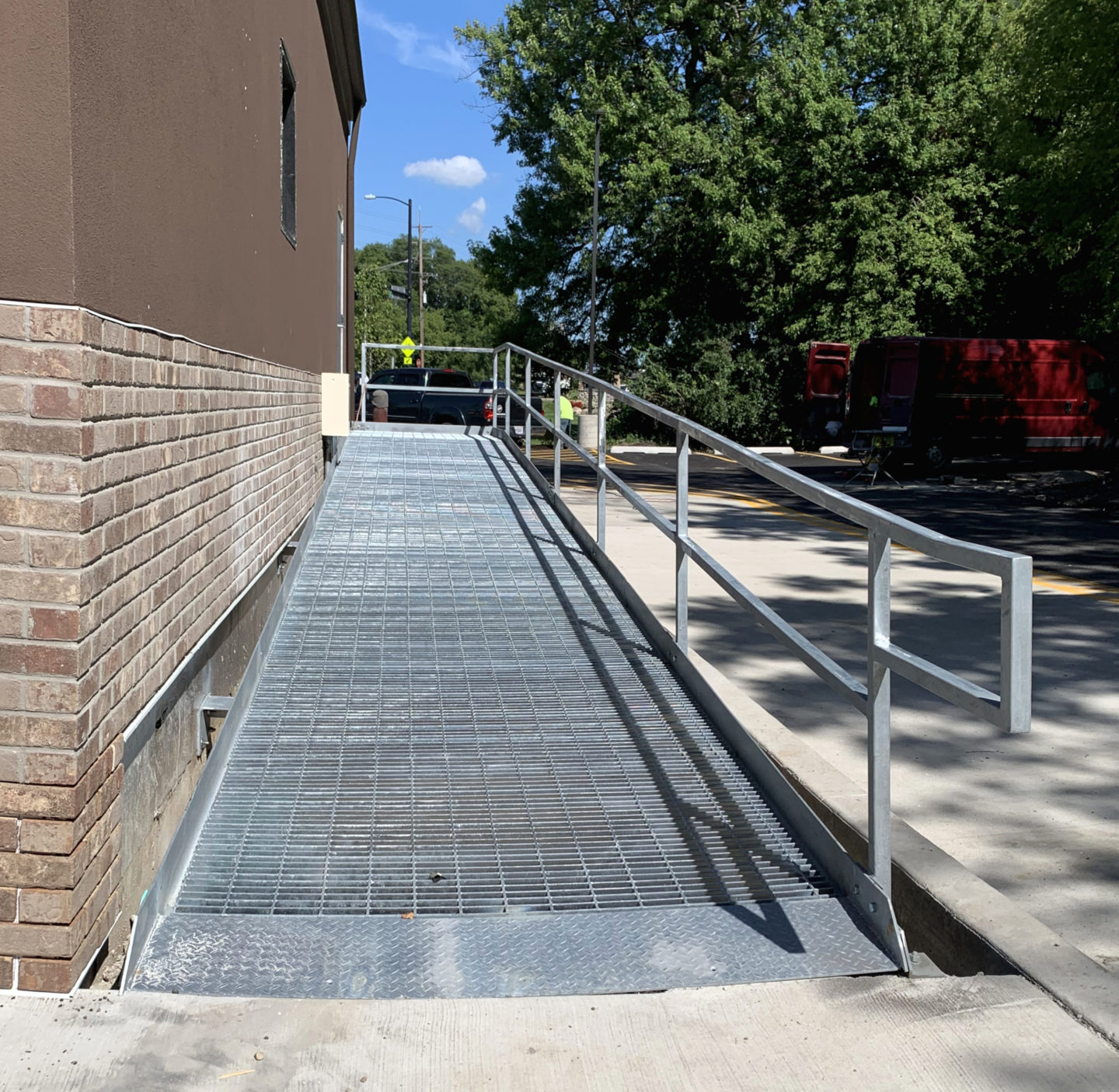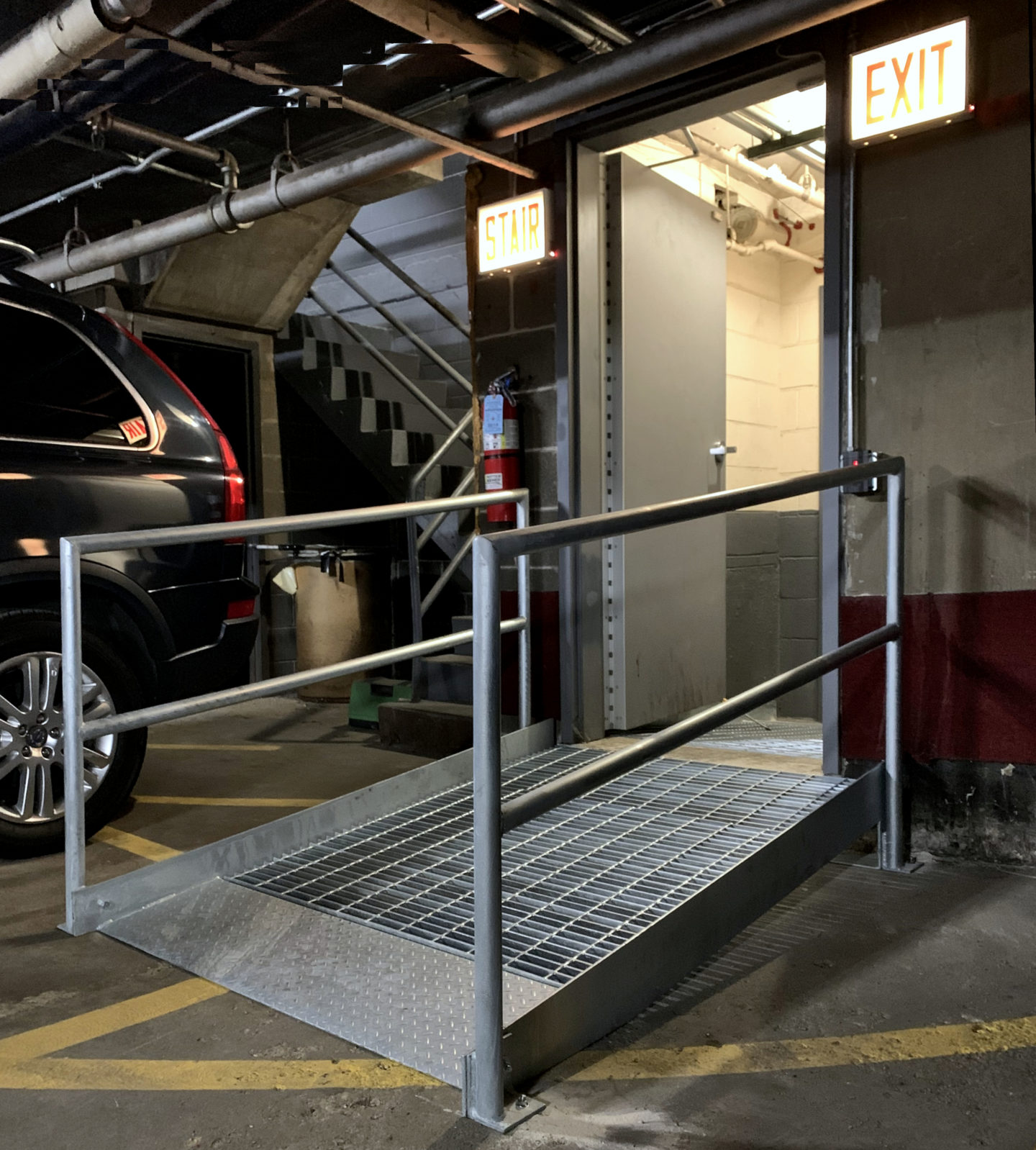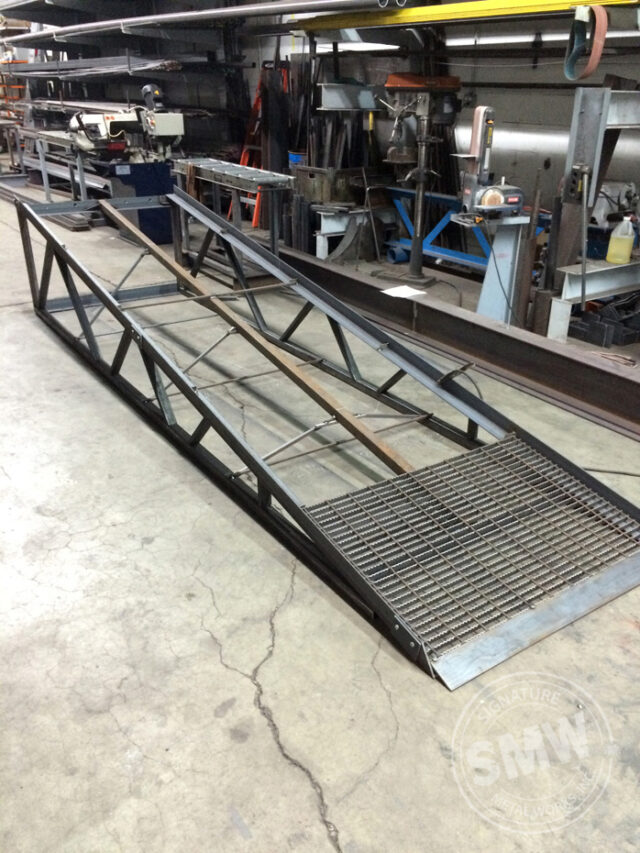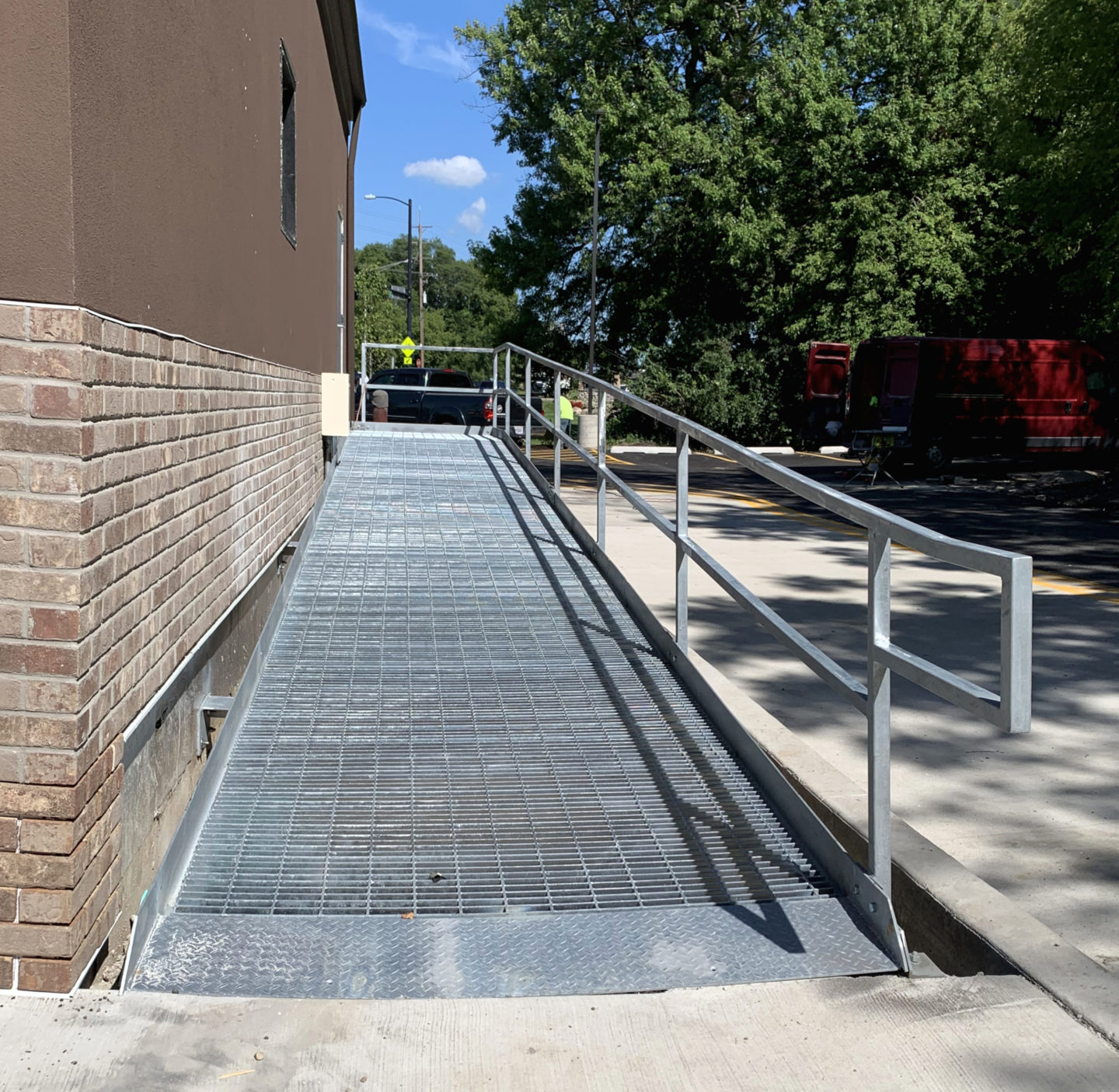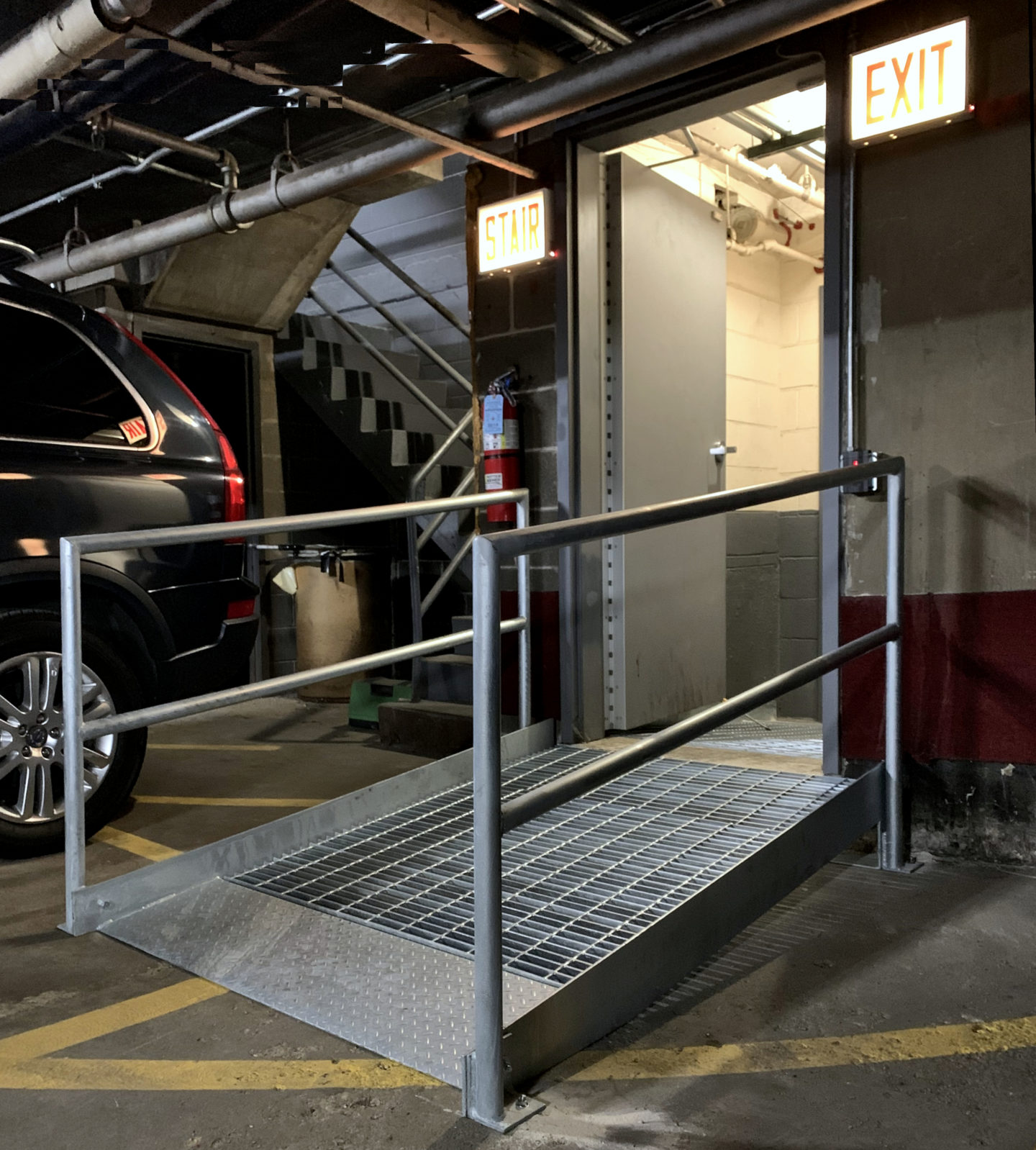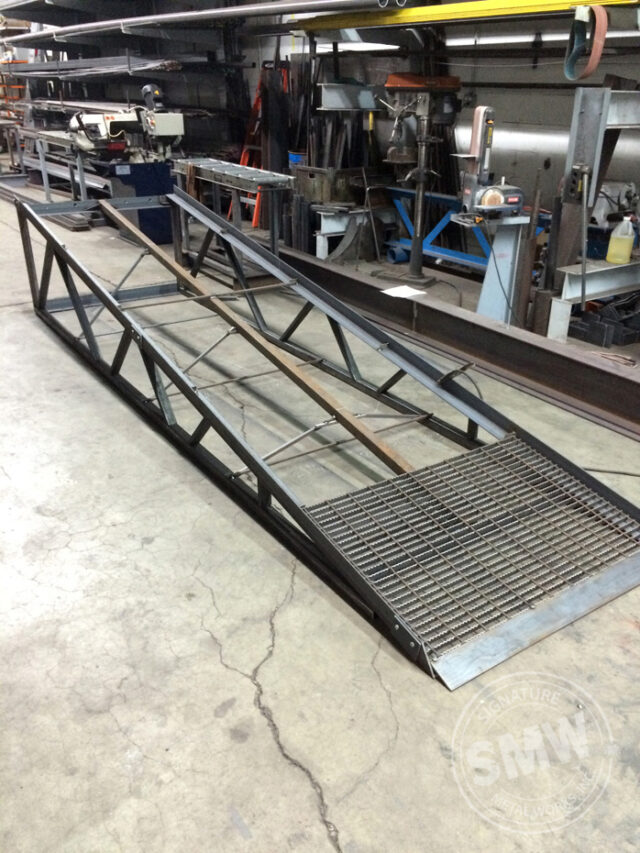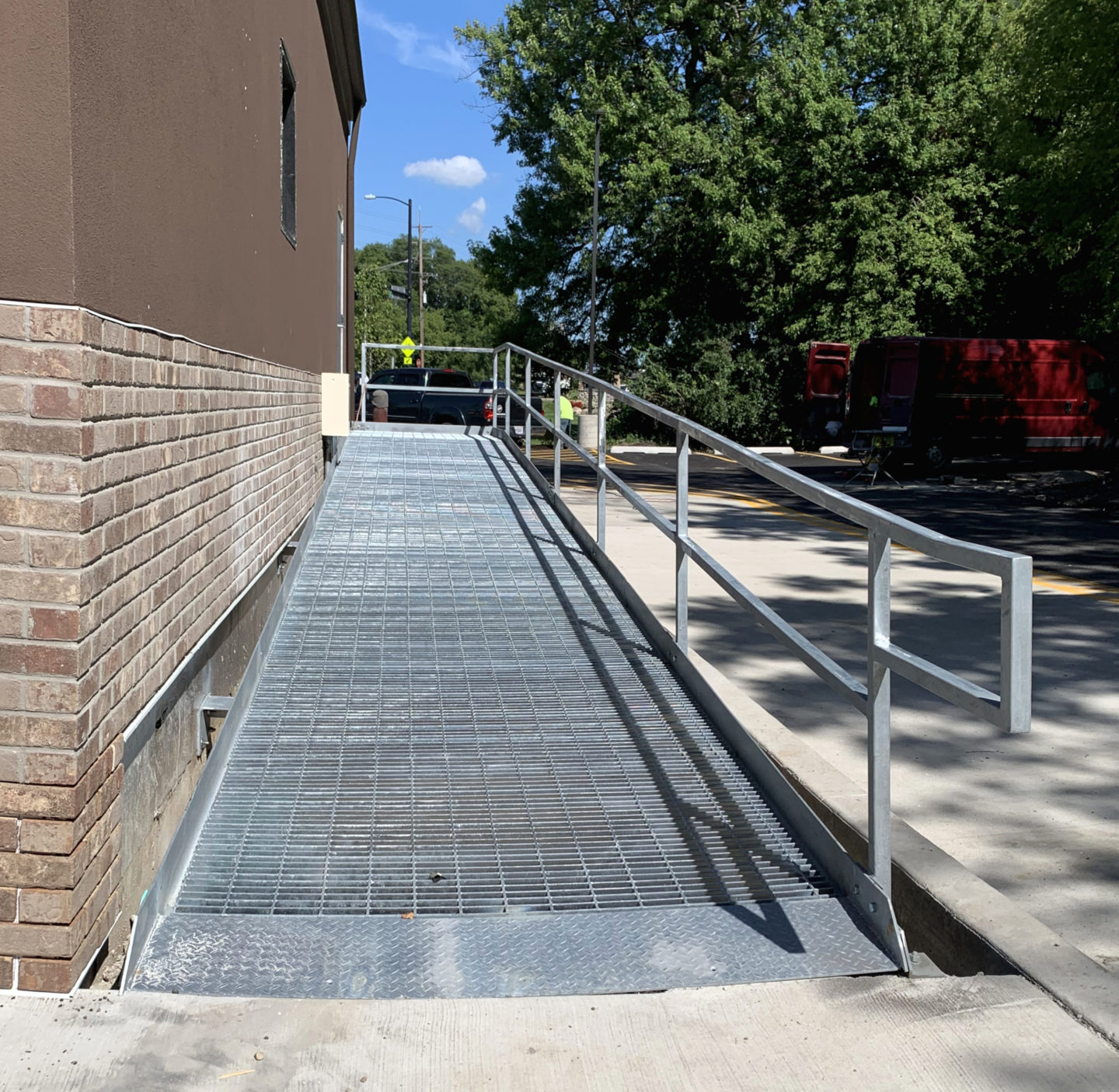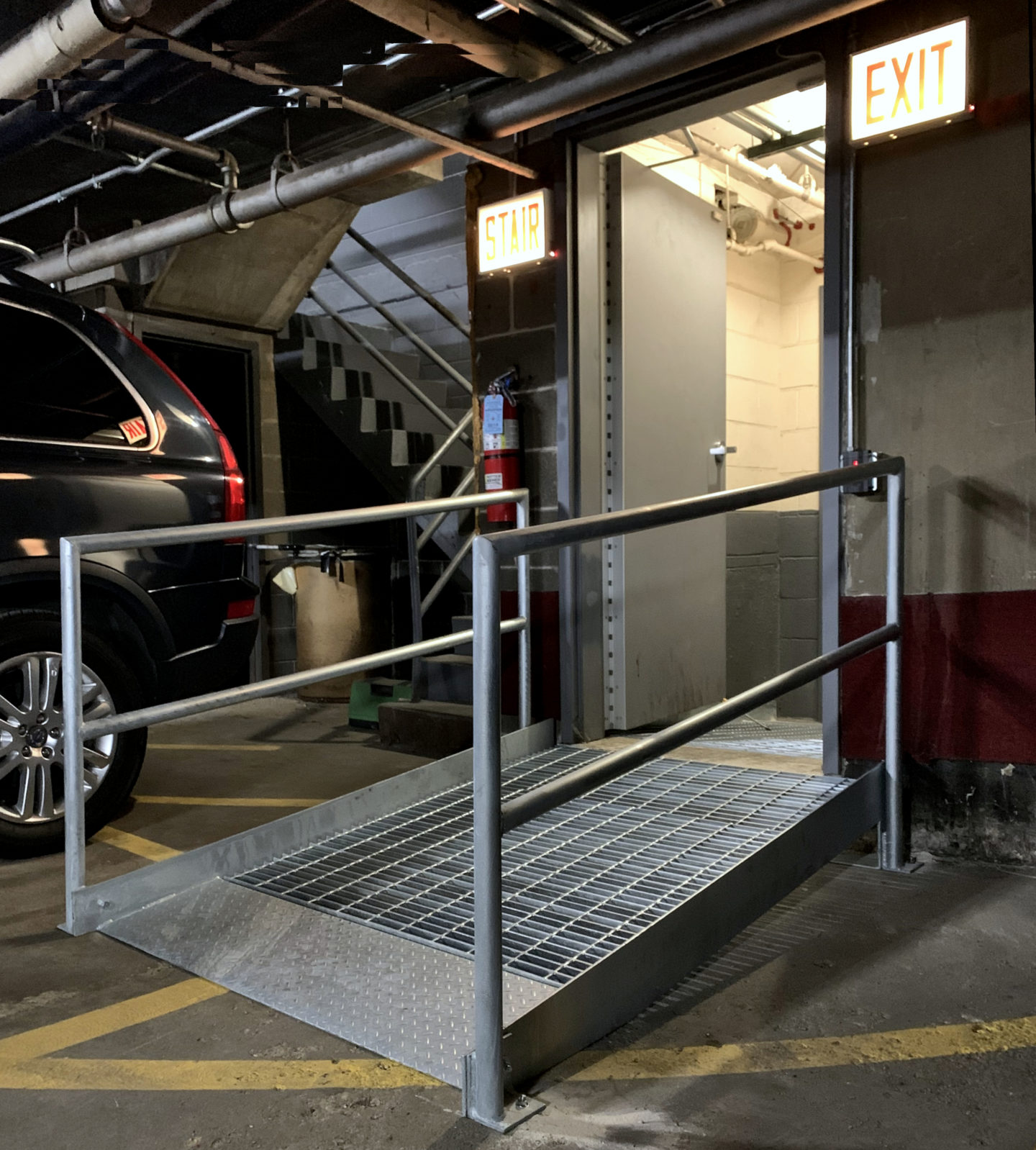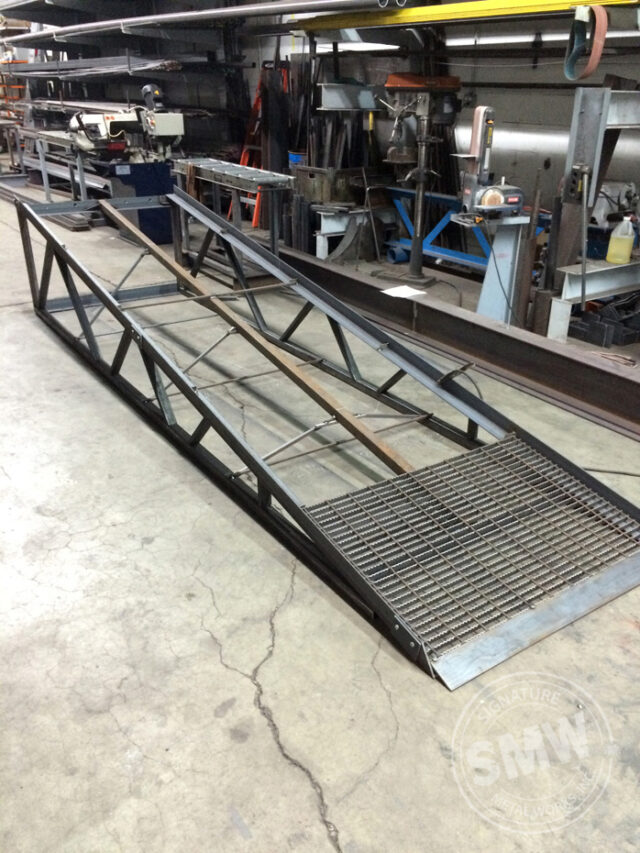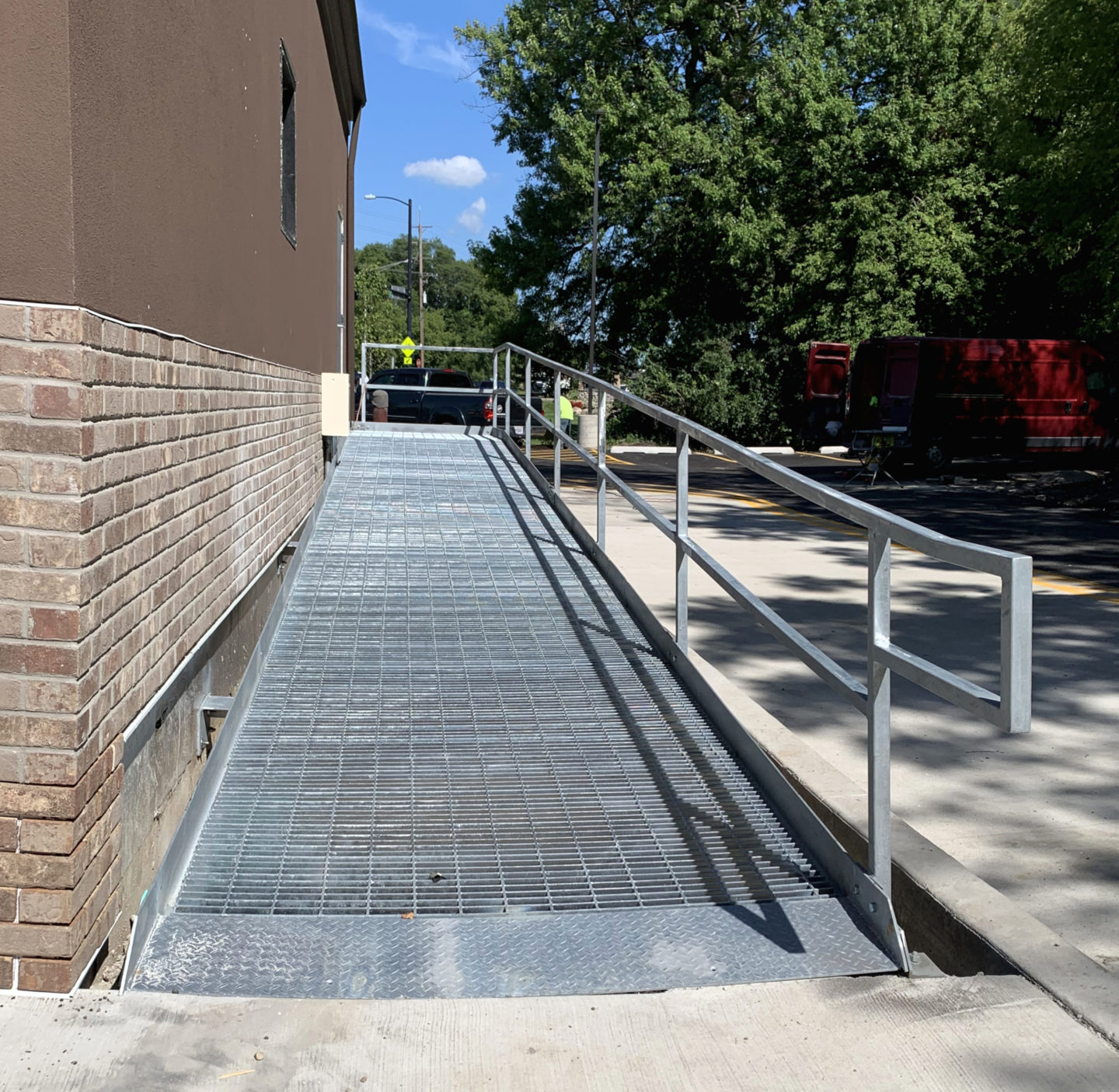 Commercial Galvanized Ramp with Bar Grating in River North
M10
We manufactured and installed this galvanized ramp for a loading dock in River North. It's often in the back of a business where there is a lot of traffic and the stability of a ramp is incredibly important. It's where businesses accept deliveries or the employees enter at the start of their shift. Items can be moved in and out, and these need to be structurally sound and safe spaces. These products needed to be built to stand the test of time and to be able to support whatever activities need to take place there. Just because it is a place that is not necessarily seen by the clients that come through the front doors, there can still be an understated industrial facade that helps define the sense of business that takes place there.
This ramp we built for a commercial property in the River North area of Chicago was created with galvanized wrought iron and bar grating. It was made to commercial specifications to be used on the backdoor of this business. This ramp replaced an existing older ramp and the new structure will increase worker safety as they travel up and down the ramp during the course of the day.
We built this product in our workshop and then transported it to the location for assembly on site. Our skilled metalworkers worked with the business in order to get the measurements that were needed so that the final product would be able to slide right into its final home. The choices made were in collaboration with the client and our expert designers. Each metalwork project that comes out of our workshop is created with the same design principles that are at our core. The use of cutting edge techniques alongside tried and true ones, and the constant search for making something better than we've ever made before goes into each product.
These products are made to last and with expert welding and crafting it will be a functional part of this building for years and years. The mesh grating on the base will grip to worker's shoes so that even in winter conditions they will not slip and fall. The handrail is sturdy and can be used to increase the safety of this workplace.
We have years of experience working in the Chicago area on both commercial and residential buildings creating whatever our clients need to make their space more functional and beautiful. Please contact us if you are looking to revitalize your place of business with a ramp, or any other installation.