Gloss Black Custom wrought iron railings for your home & business Design Gallery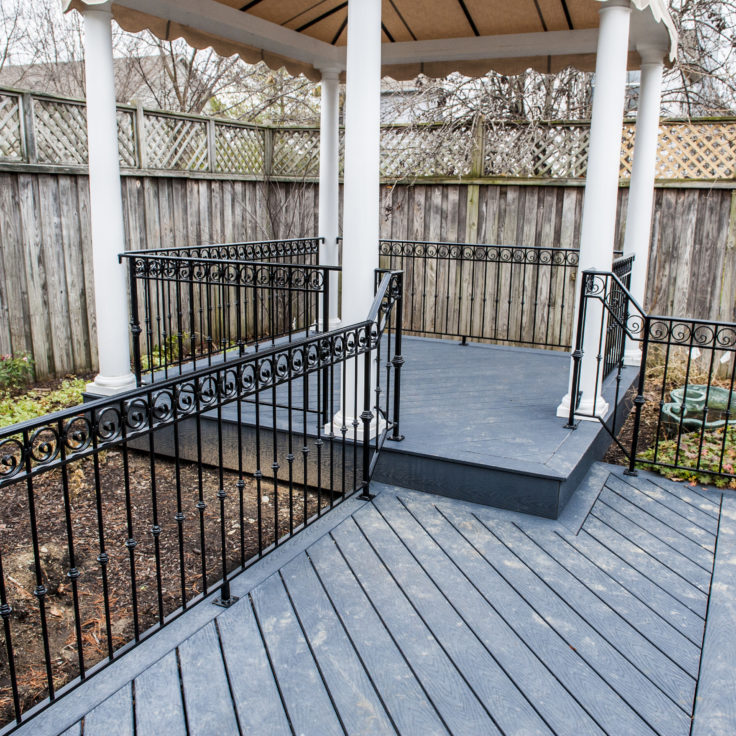 Traditional collar wrought iron railings in Lafayette
R26
A custom wrought iron Traditional style exterior railing powder coated gloss black using collar elements for a residential property in Lafayette, Indiana. This is for the backyard patio that leads to the pergola and pool area.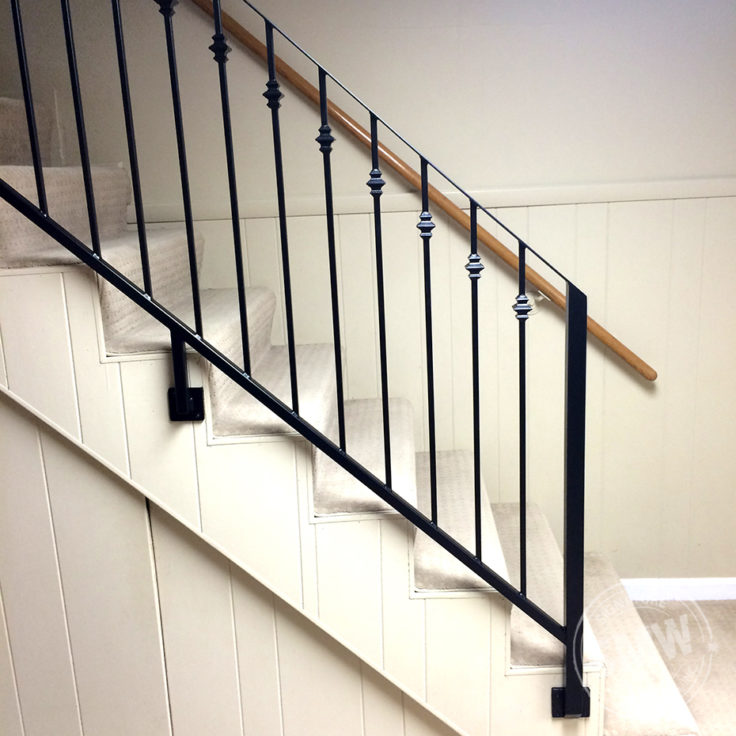 Basement railing for home in Arlington Heights
R33
We recently had a family in Arlington Heights reach out to us to fabricate a custom railing that side mounts and can protect their kids from falling off the stairs.