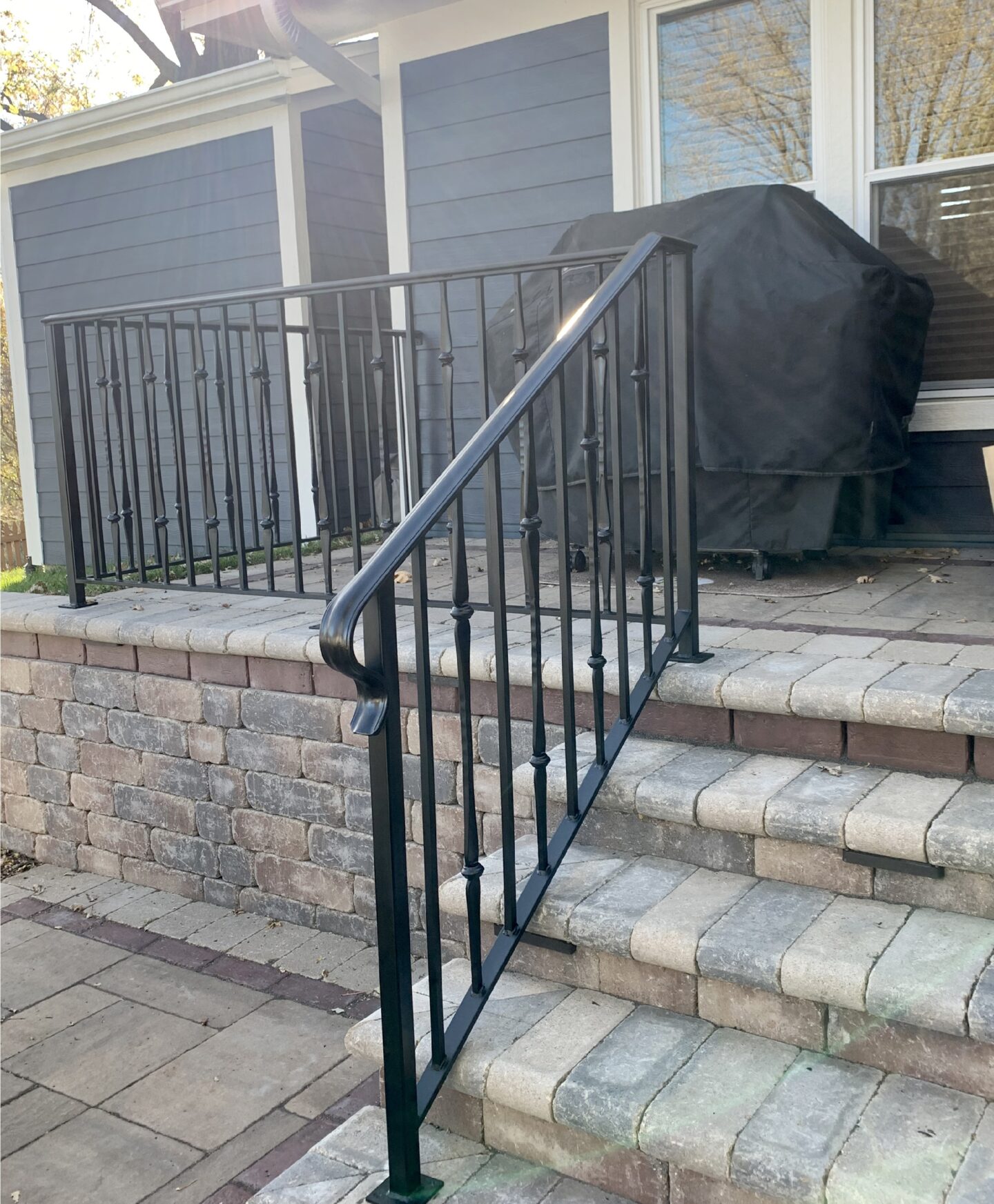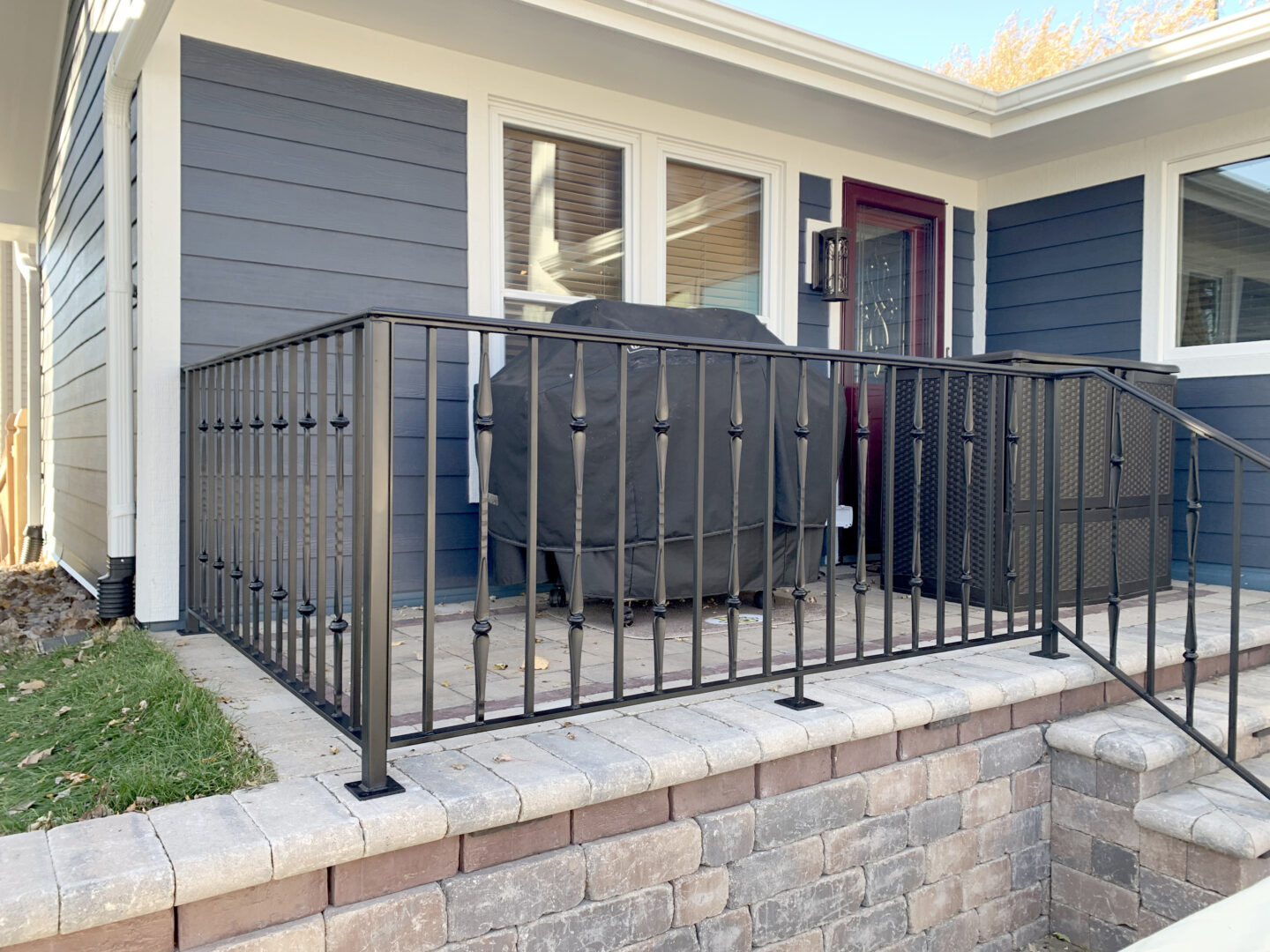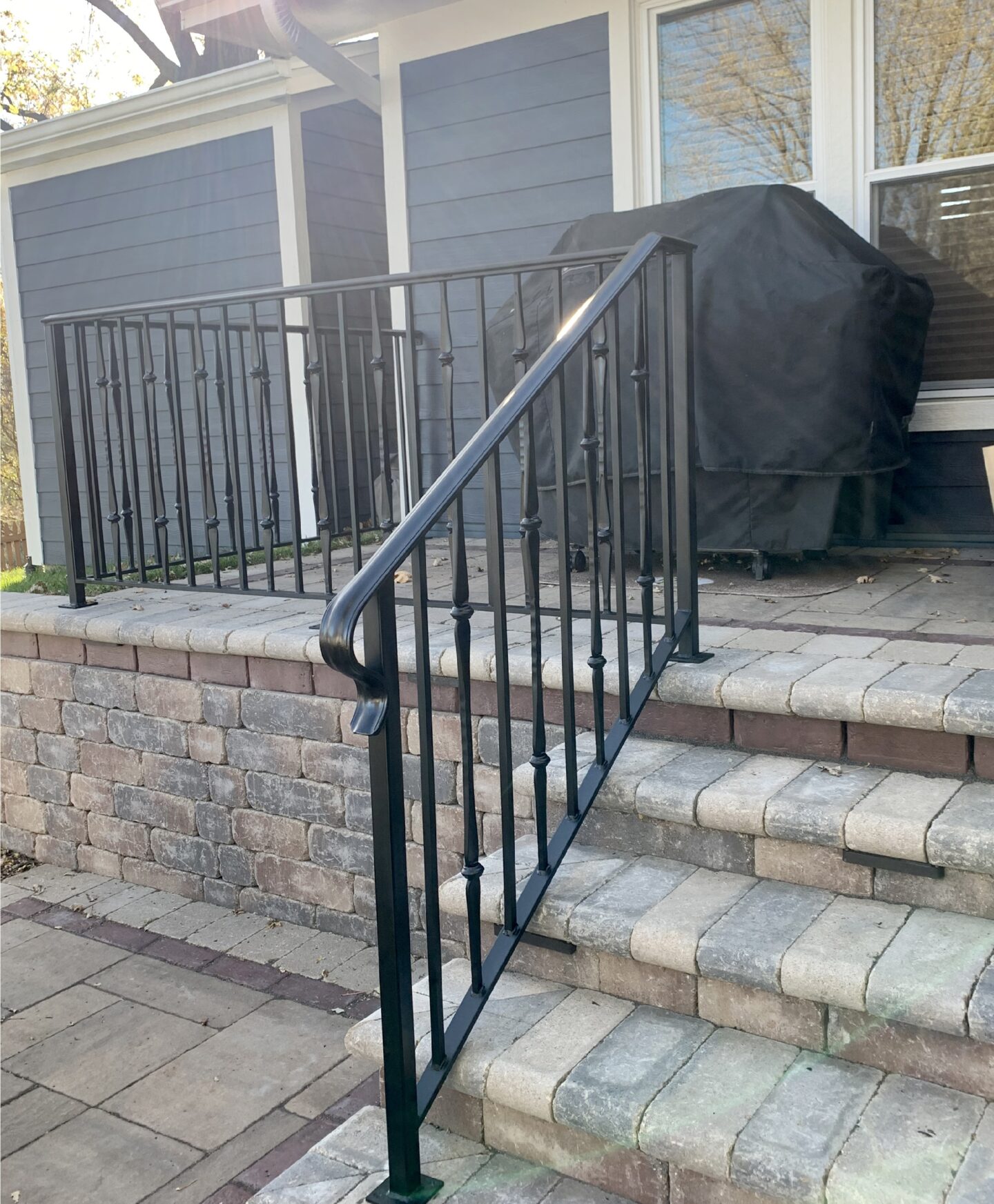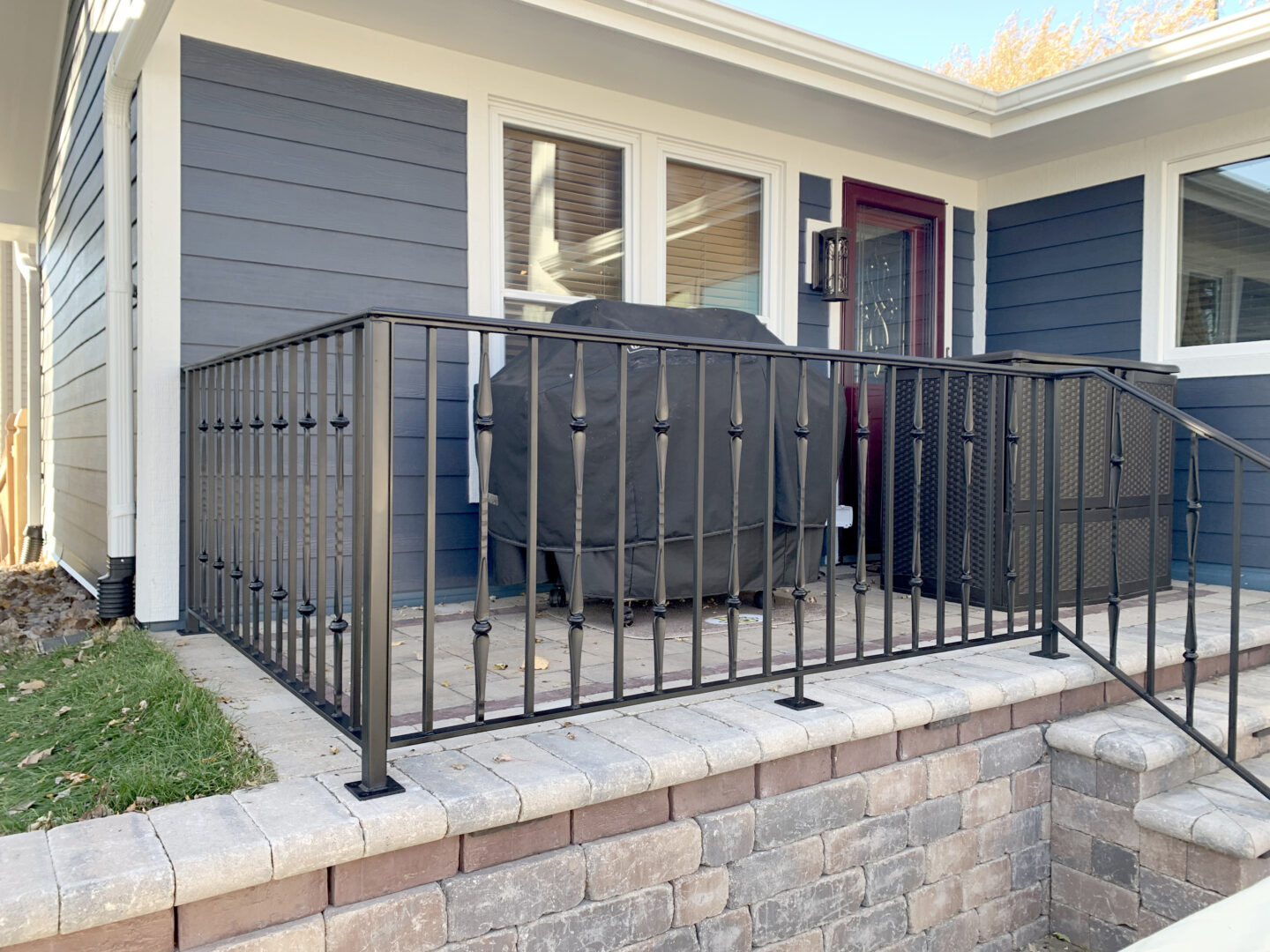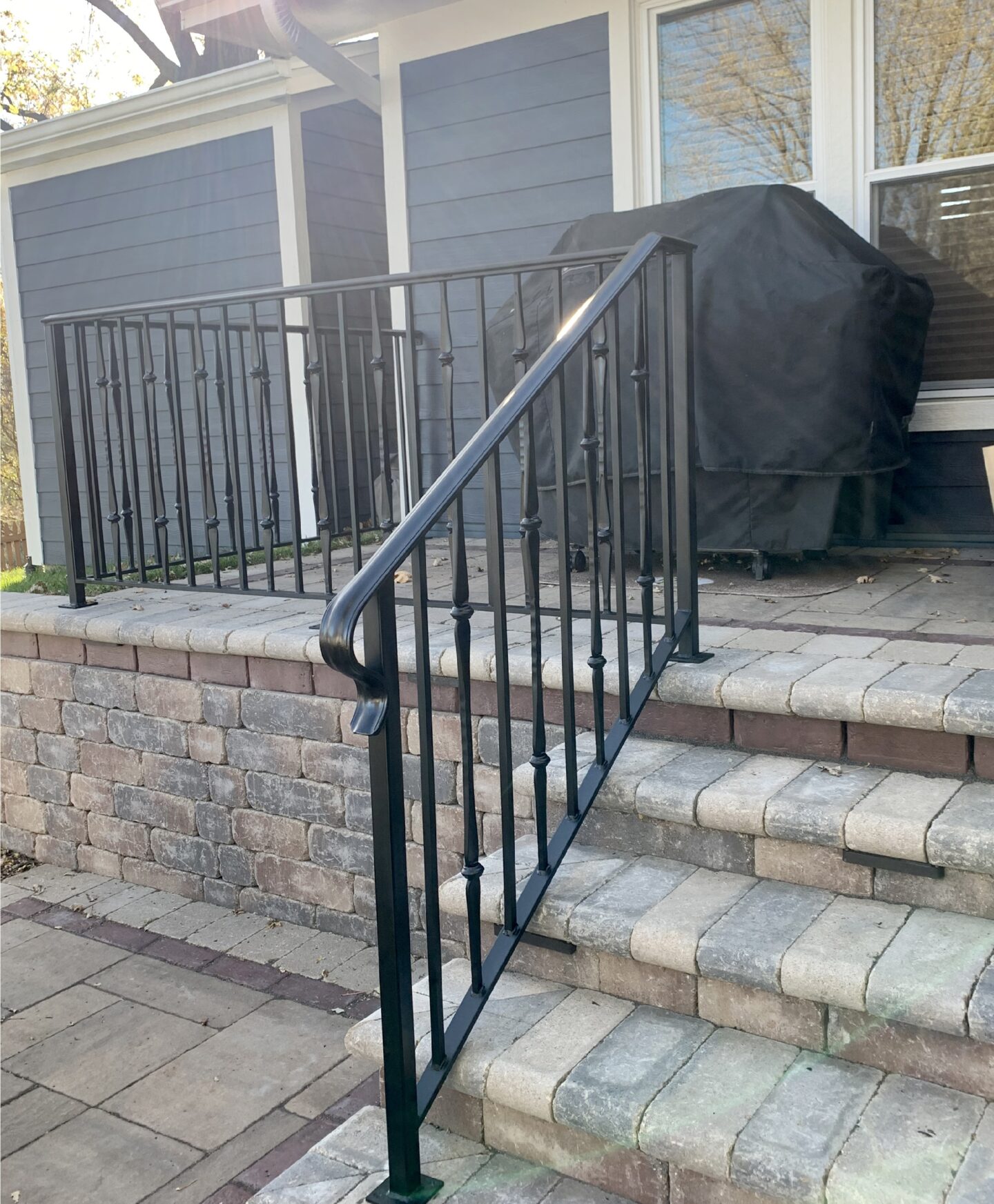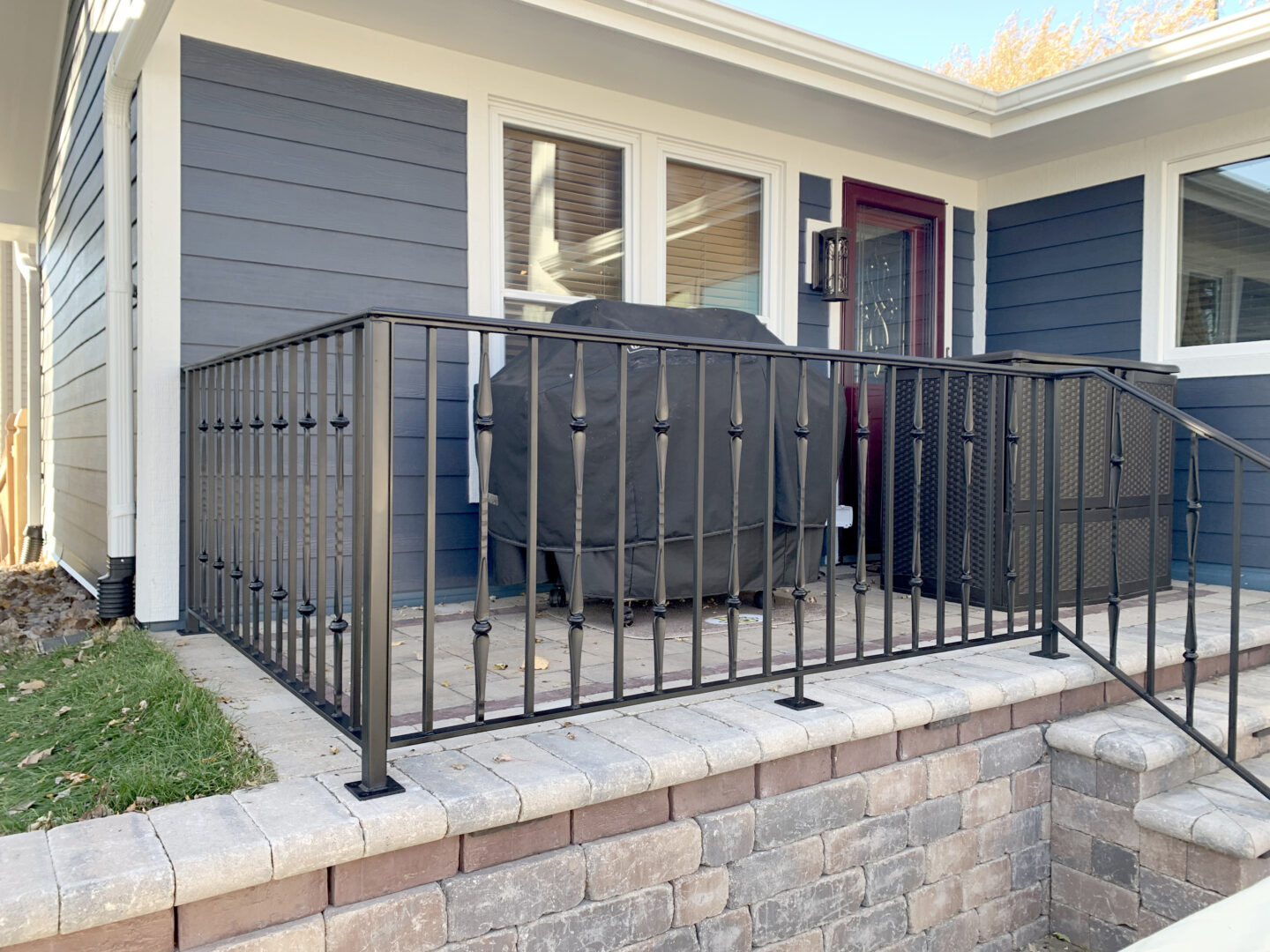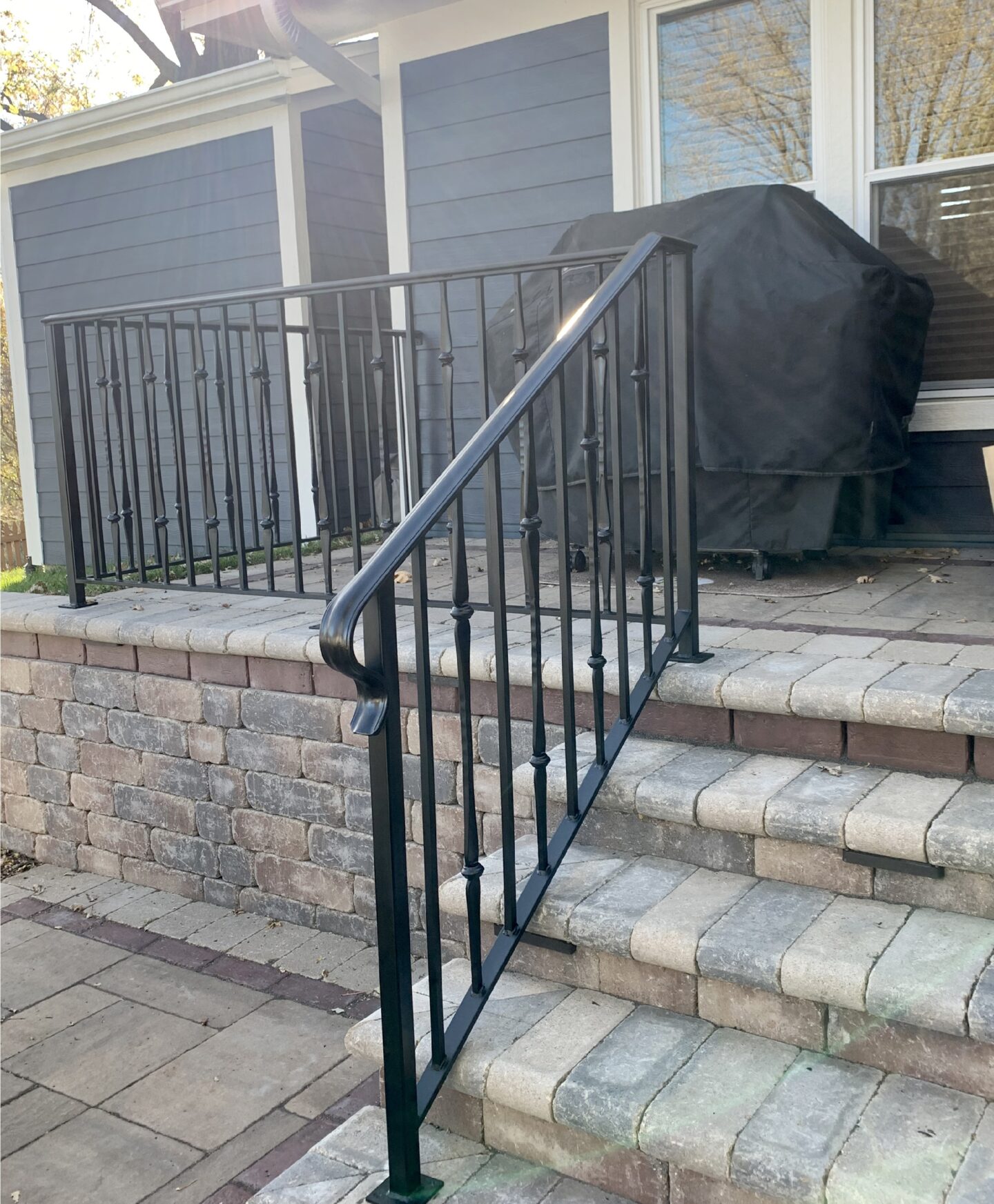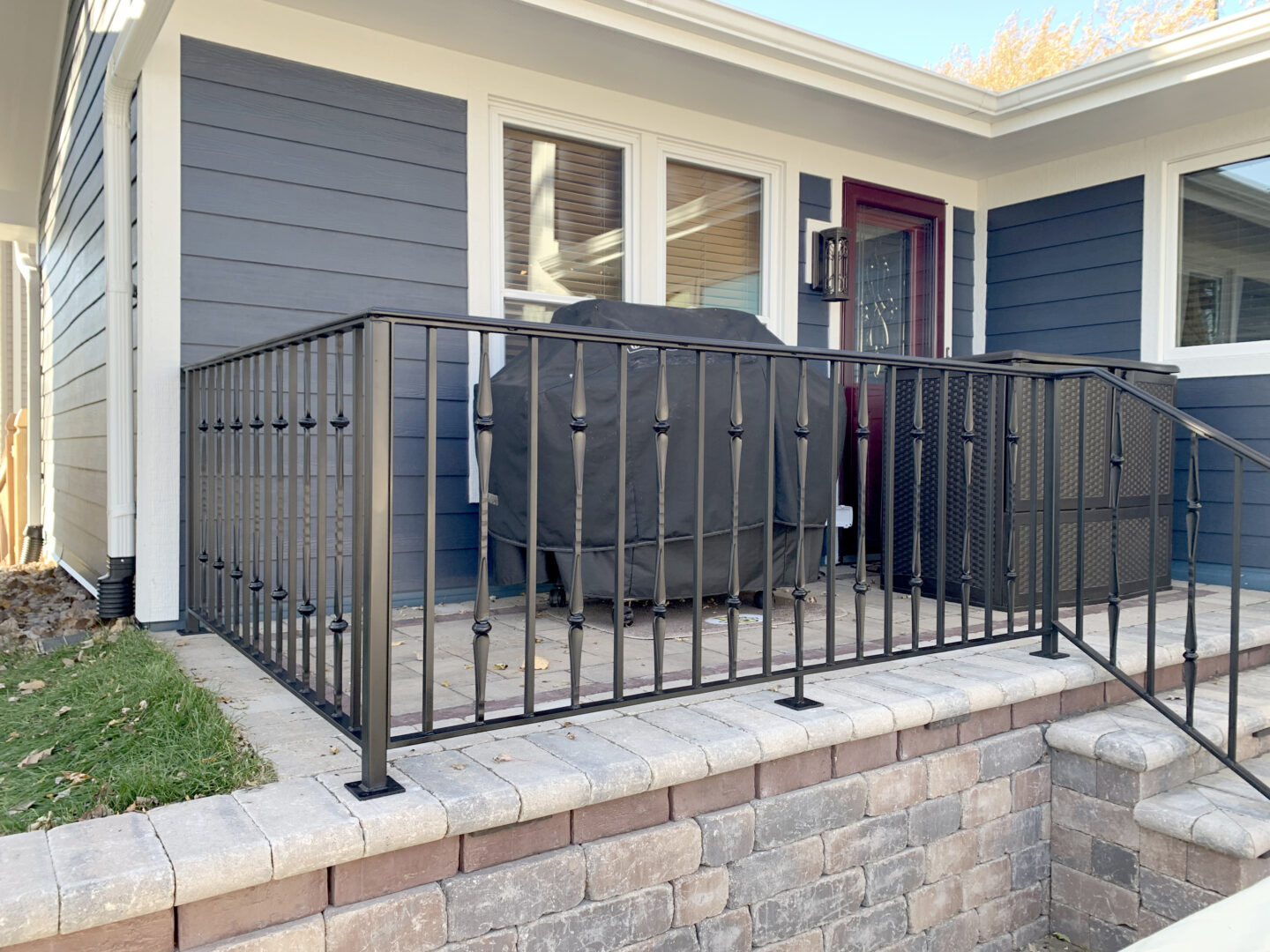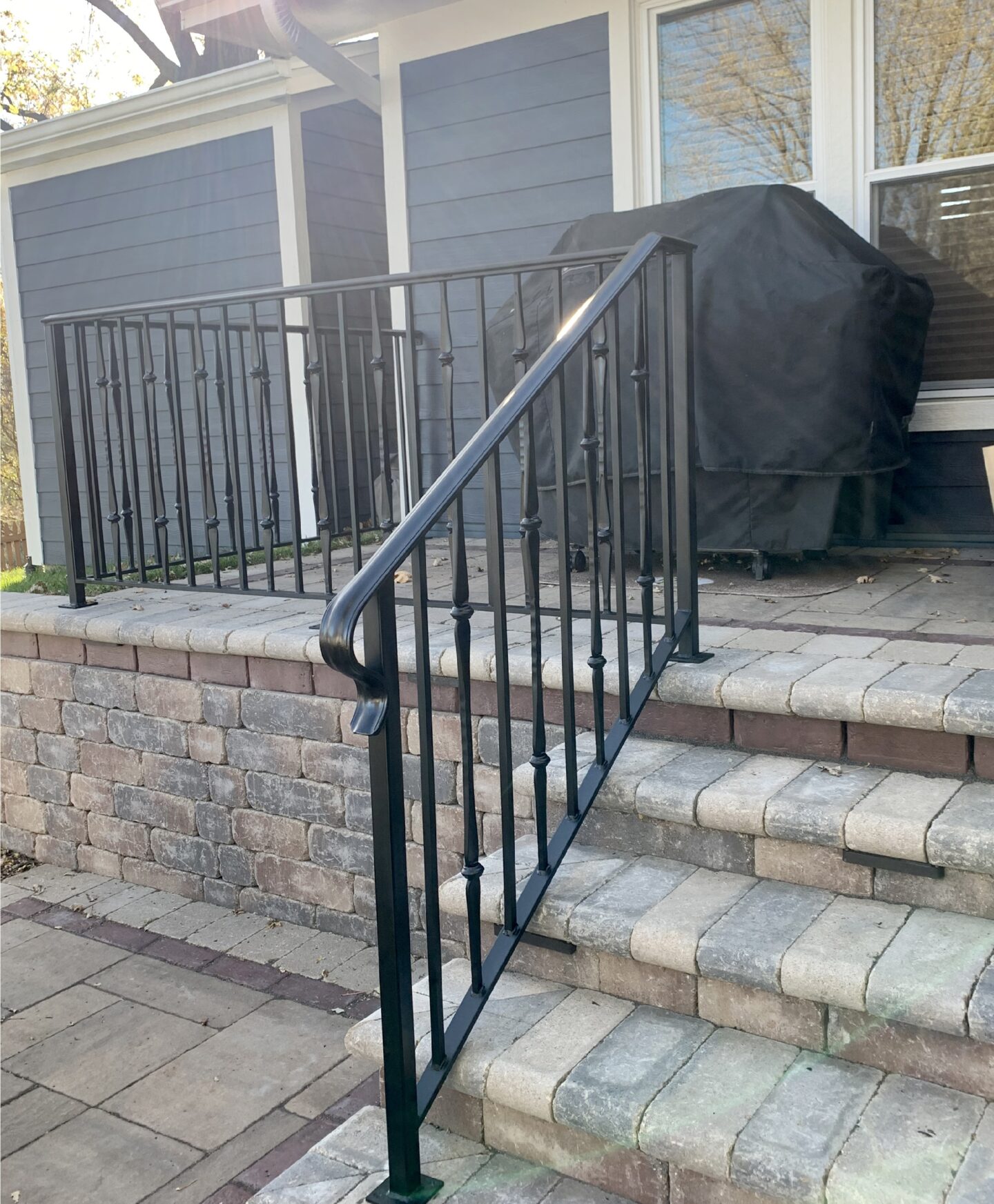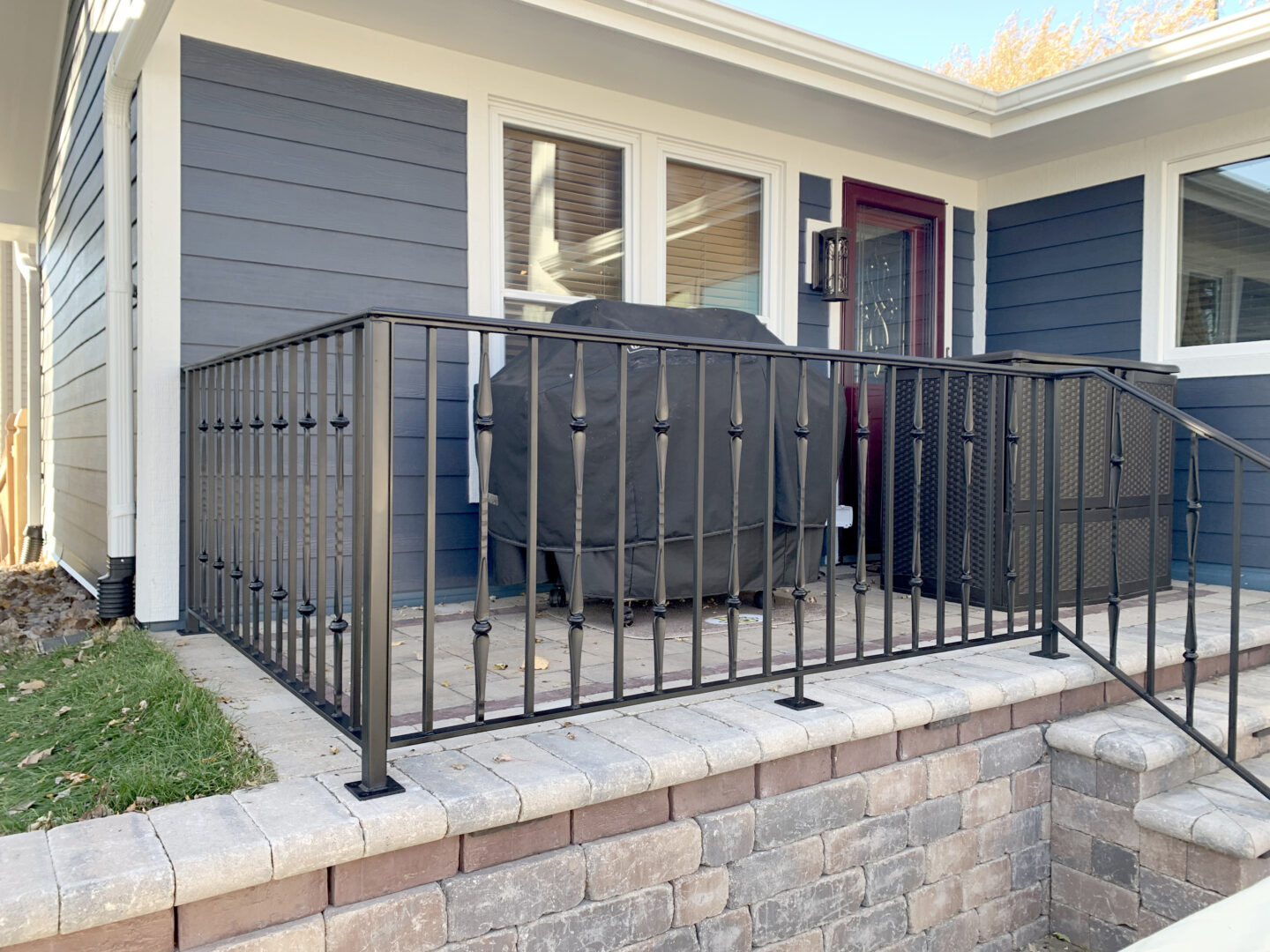 French Country wrought iron railings painted satin black in Madison
R67
A customer in Madison, WI was looking to add security and lasting beauty to the back porch and stairs of their home, so they reached out to the experts at SMW for help.  We came out and took careful measurements of the space and recommended the timeless satin black wrought iron railings with a French Country feel. Every other vertical spindle would feature two spaced out knuckles and the handrail would end in a curve at the bottom of the stairs.
Once the customer approved the plan the team proceeded to fabricate all of the pieces needed. Everything was painted with a coat of primer and then finished with a coat of satin black. Once finished and cured, the construction was transported to the customer's home and carefully installed. The customer was happy with the entire process start to finish, and the railing will provide many years of beauty and safety to their home.
Do you have a project in mind for your home or office? Give Signature Metal Works a call today and see how we can make your vision a reality.