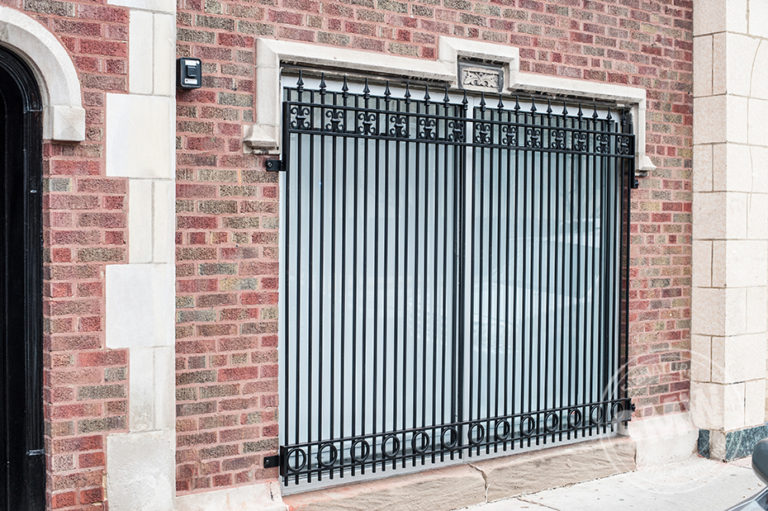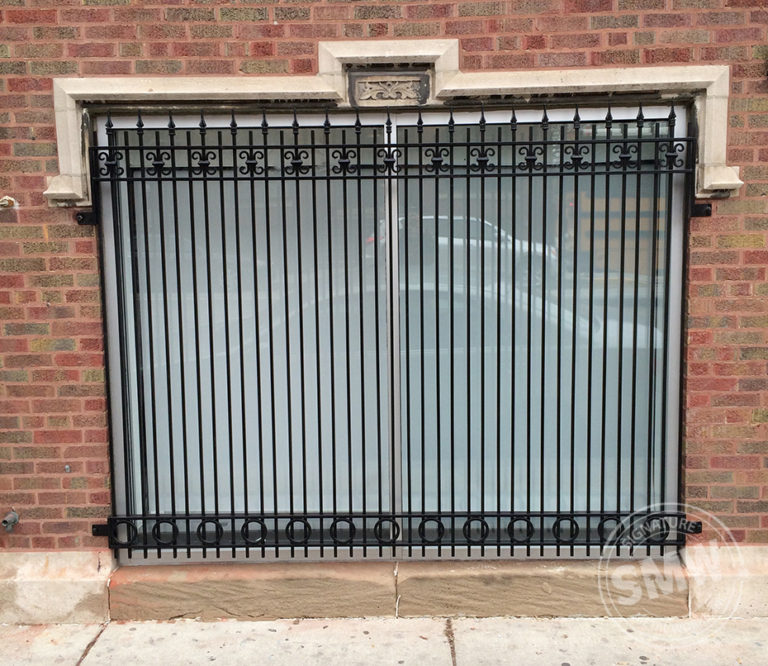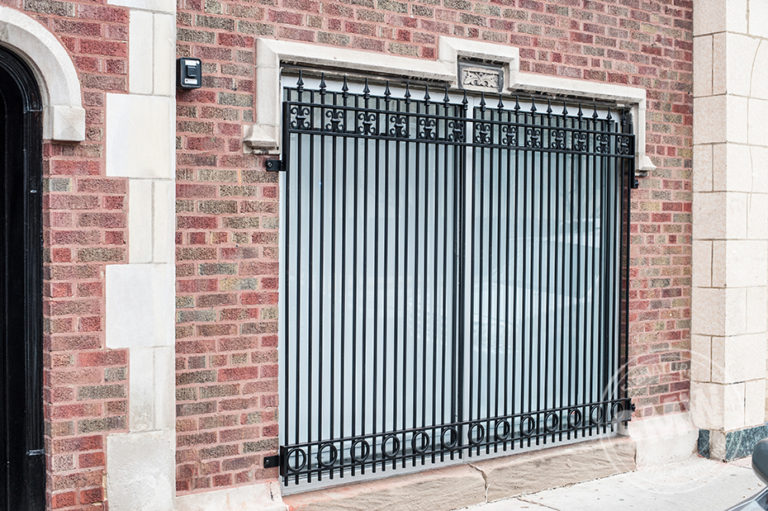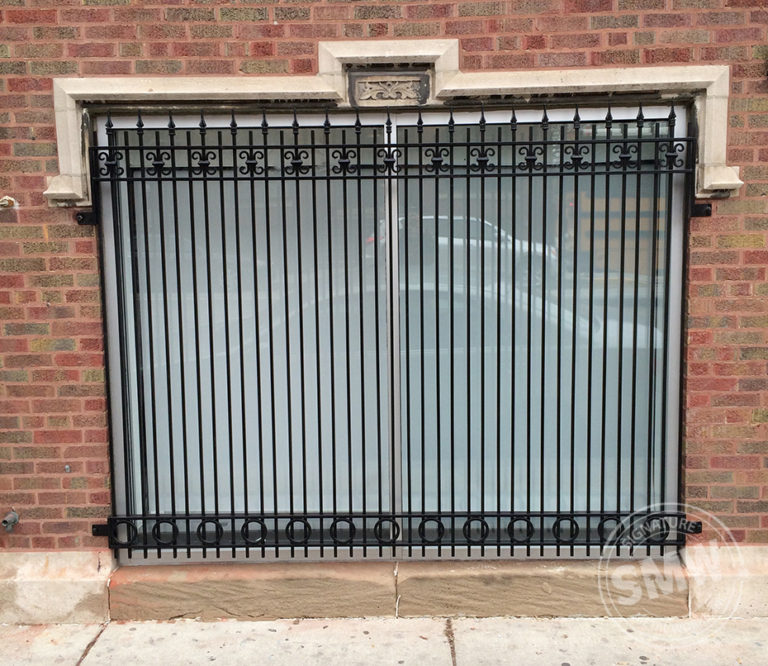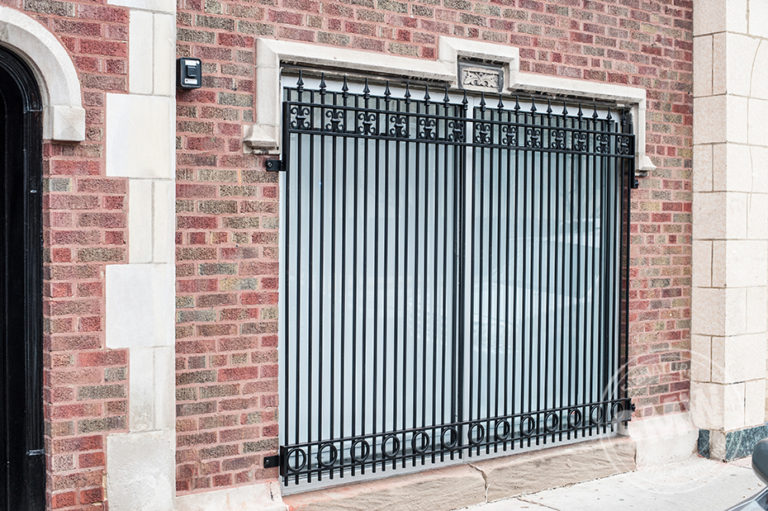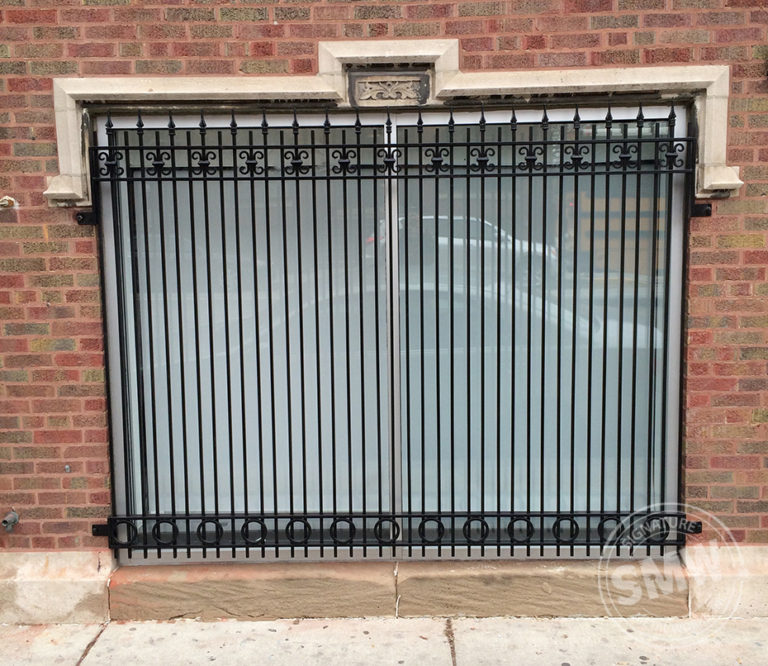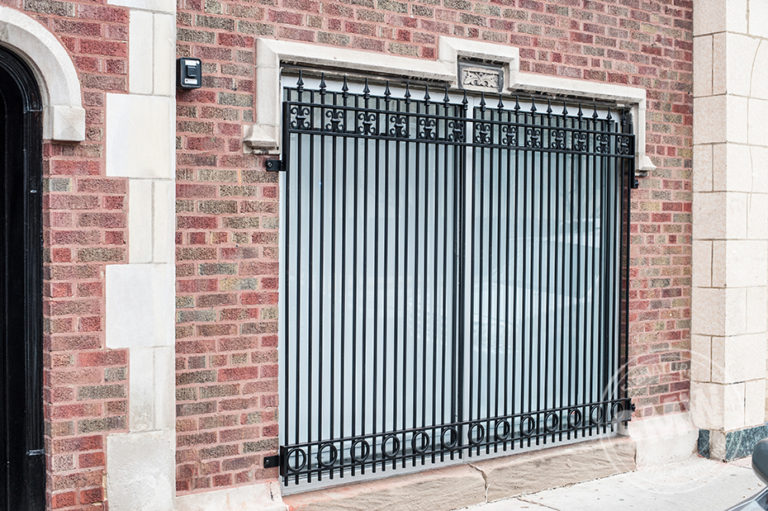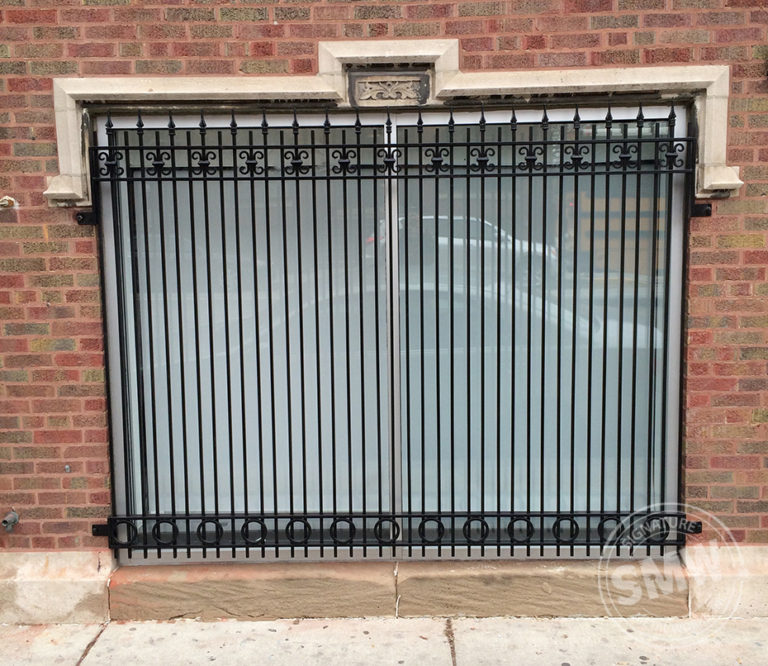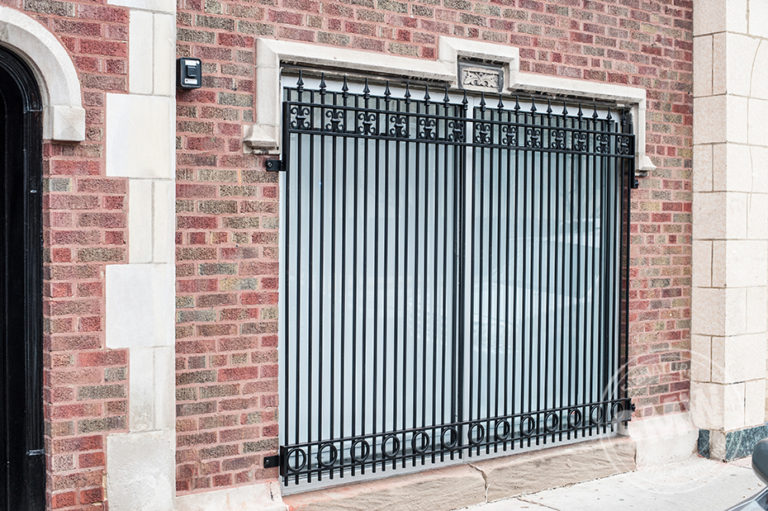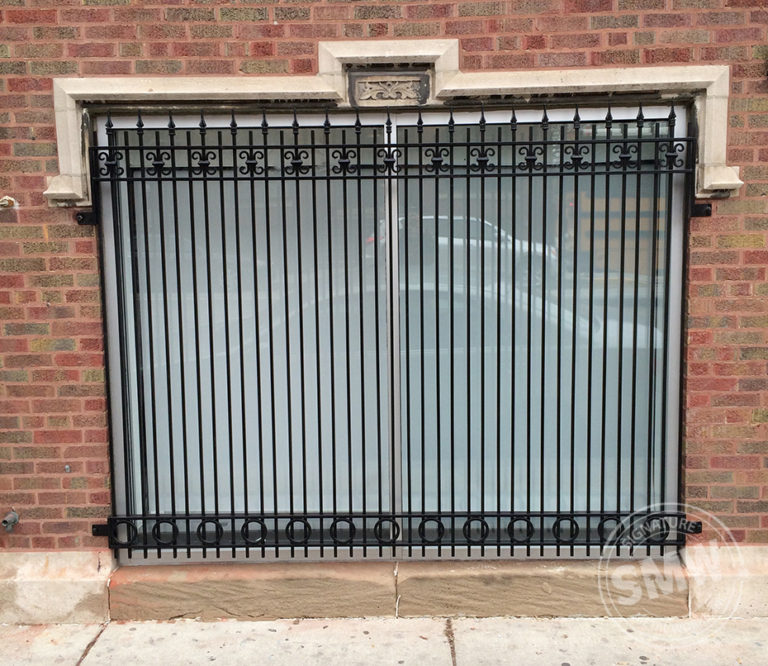 Custom wrought iron window guards for a home in Window Guards in Chicago
W14
We recently had a client from the Chicagoland area reach out to us for some custom window guards. They had some concerns about the first story windows being broken into but at the same time did not want to negatively affect the curb appeal of the property or scare off their neighbors. They were looking for something decorative yet secure.
We first asked for some photos of the windows as well as some rough dimensions and design ideas they had. Once we had a good idea of what they were looking for, we quickly put together a quote and the client gave us the go ahead.
The fabrication process for this window guard took a little over a week, plus another week to apply the finish and allow it to dry. For exterior window guards we often recommend either powder coating or two coats of oil based paint. Considering the harsh Chicago seasons, many often choose the powder coating finish. It does increase the price of the final product, but it pays for itself in the long run as it eliminates the need for any kind of maintenance for a lot longer than paint.
This particular client chose to go with the two coats of oil based paint that we prefer to use in our metal fabrication facility. We sent over some photos showing the progress as well as the final piece once we were done, to get the client's approval to come out and install.
Installation took roughly an hour as we had to make sure the guard was well secured. This particular installation went fairly smoothly and we do everything we can when we measure out every job to ensure that we don't have to make any modifications to the final product during the installation process. It sometimes happens where we find out the brick is hollow or the place we are setting into is not secure, but no matter what happens, we always find a way to pivot and get the job done, no matter what it takes.
If you are ever in the market for a beautiful artistic window guard for your commercial or residential property in Chicago – please give us a call. Our expertise coupled with your imagination can truly create amazing installations that will stand up to generations of use and appreciation.
What do you think of the design?