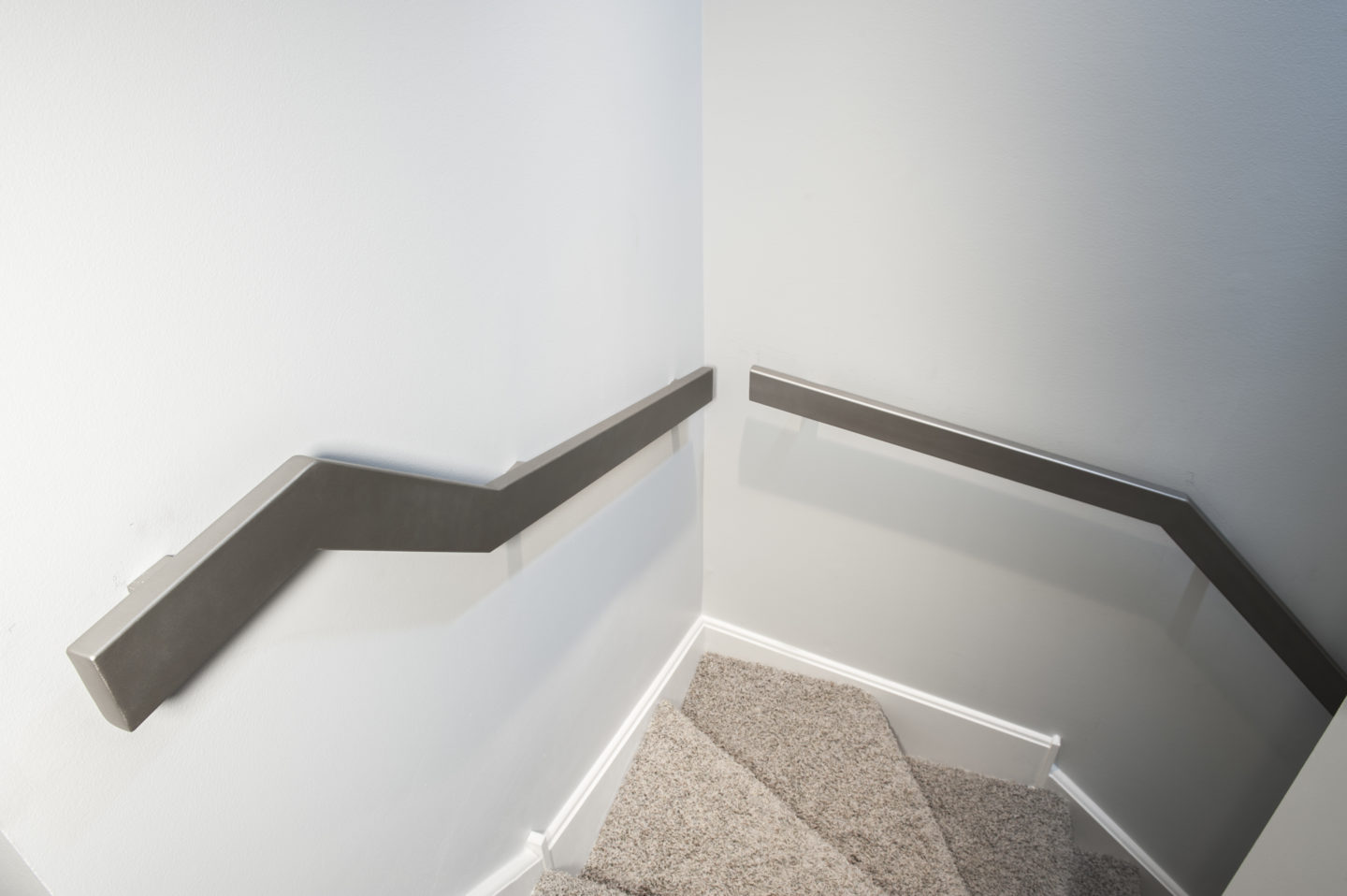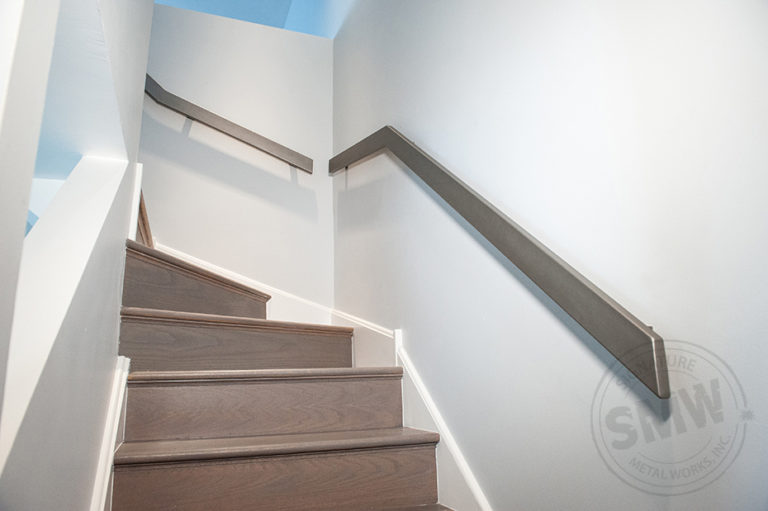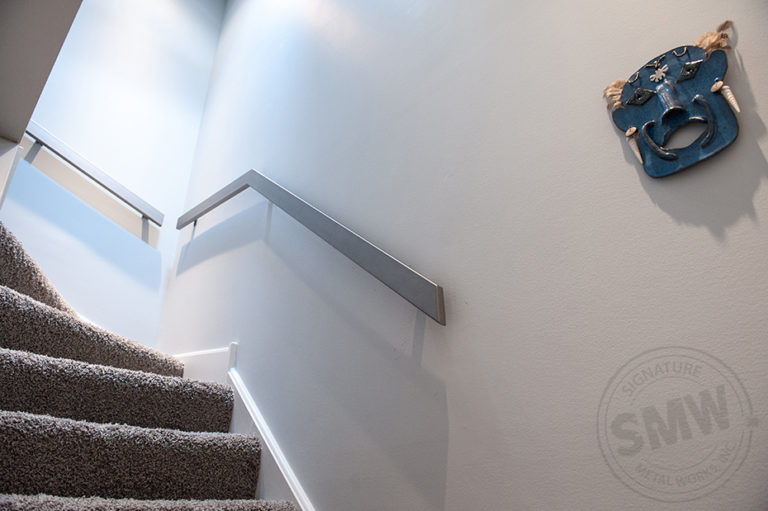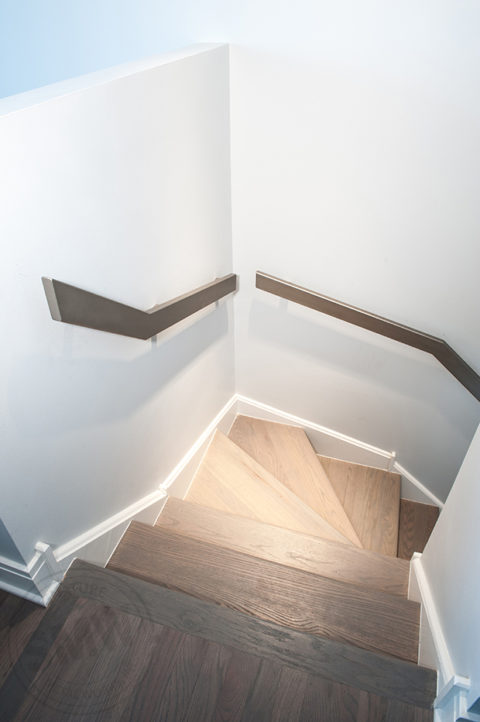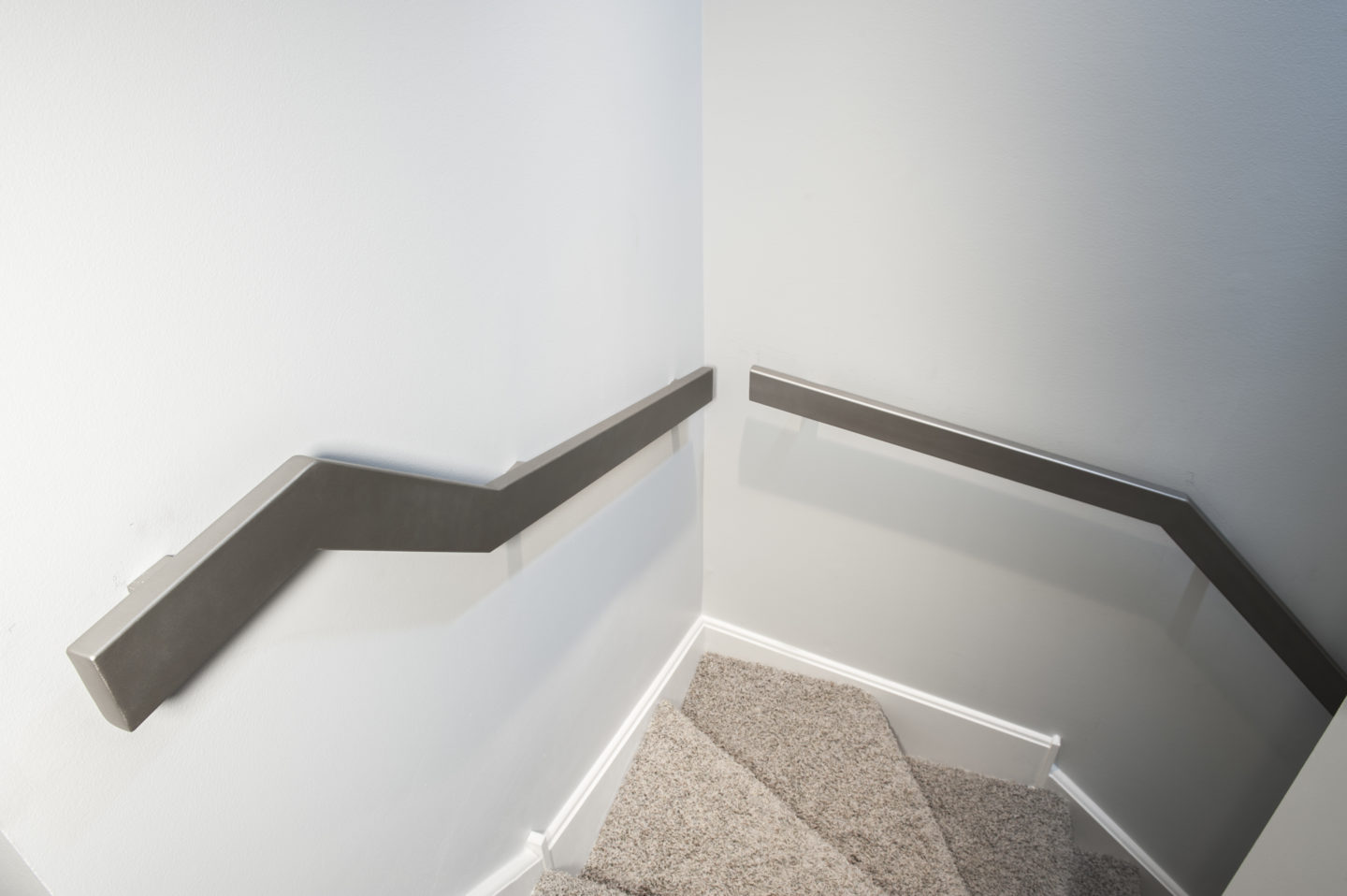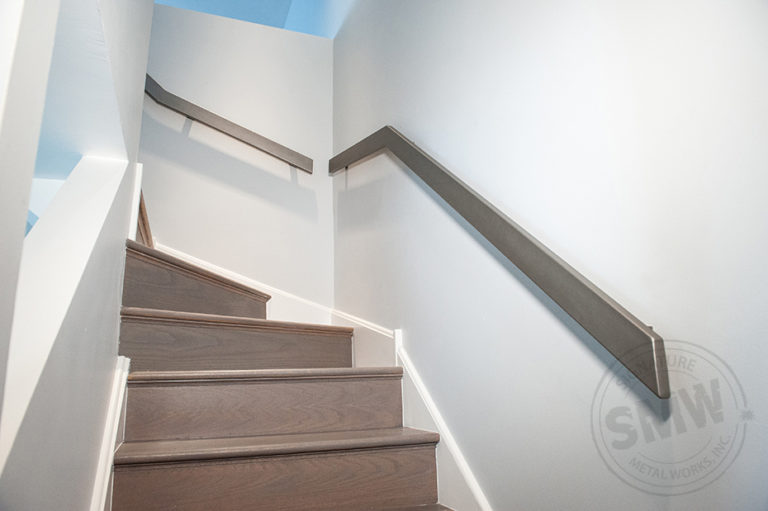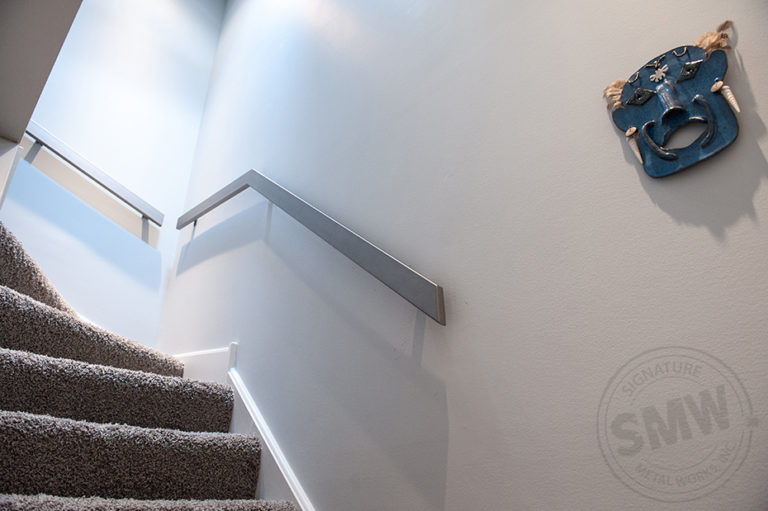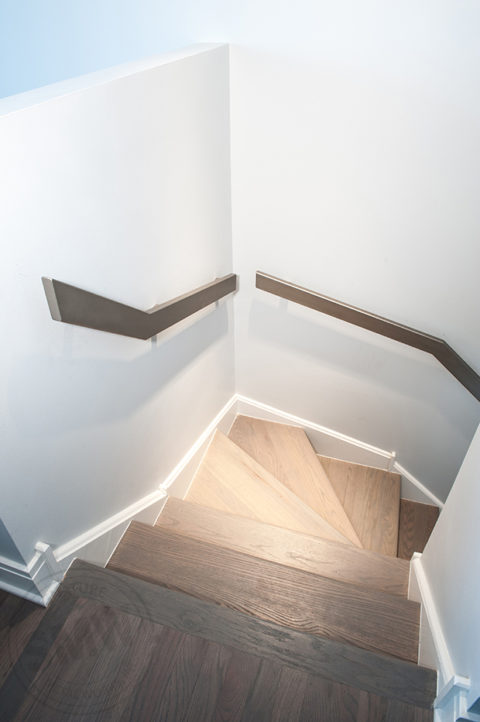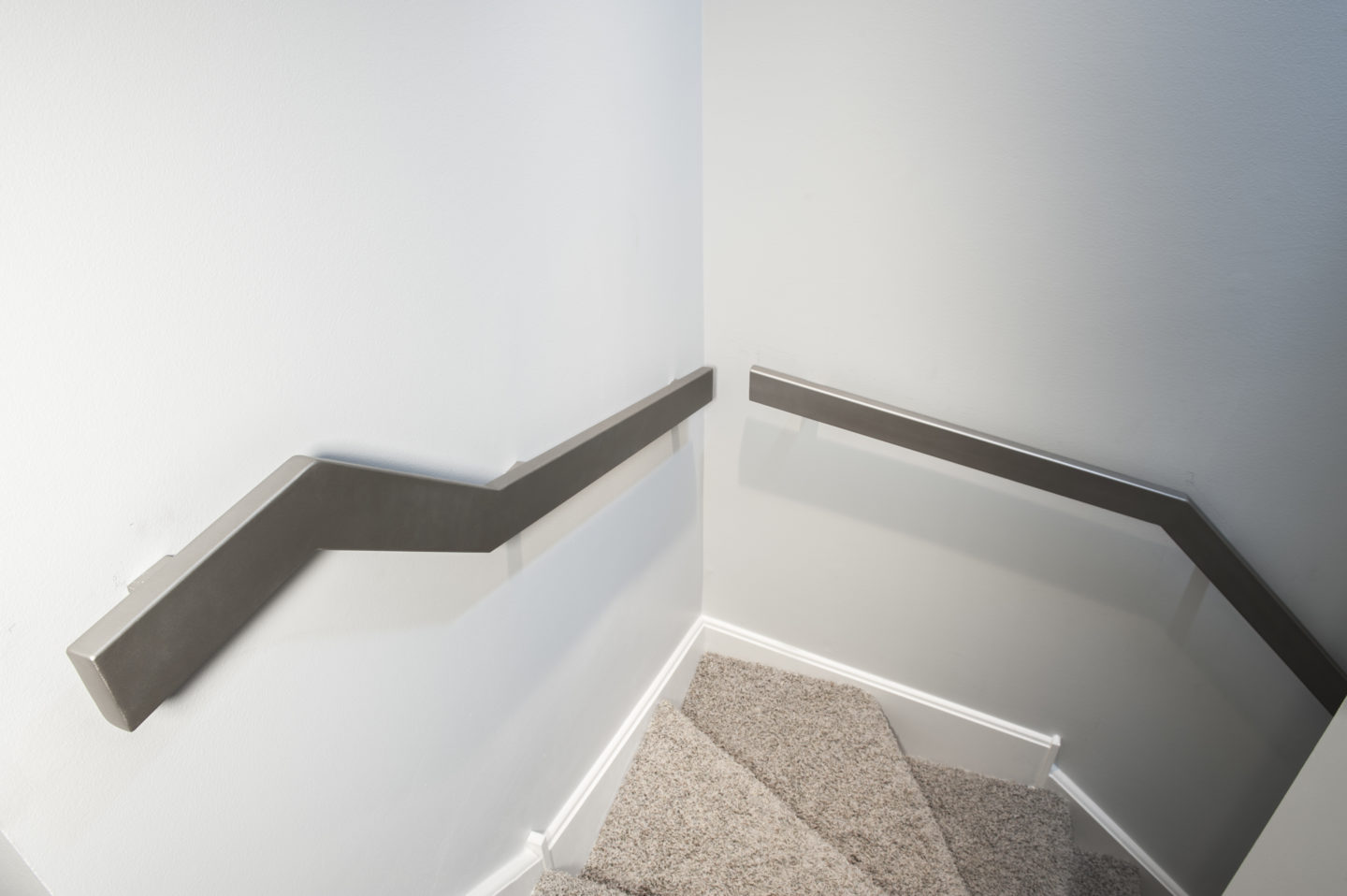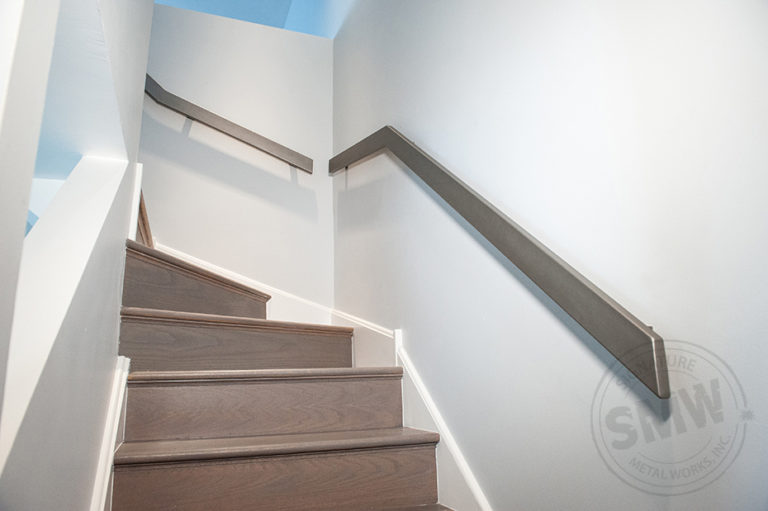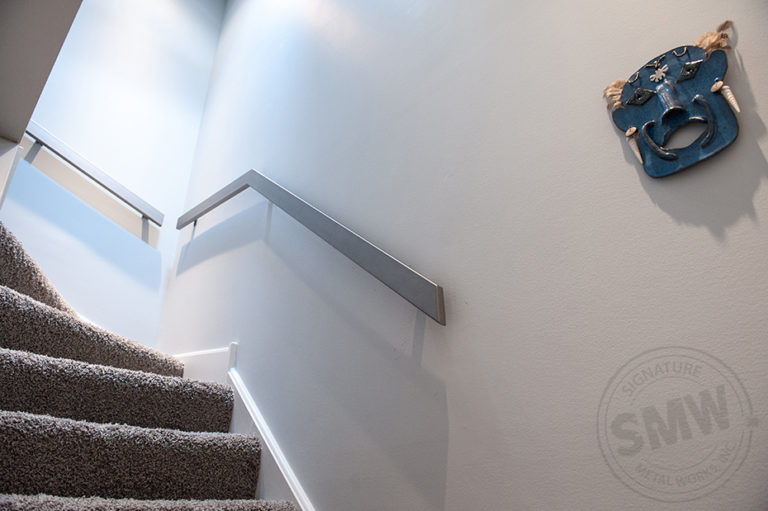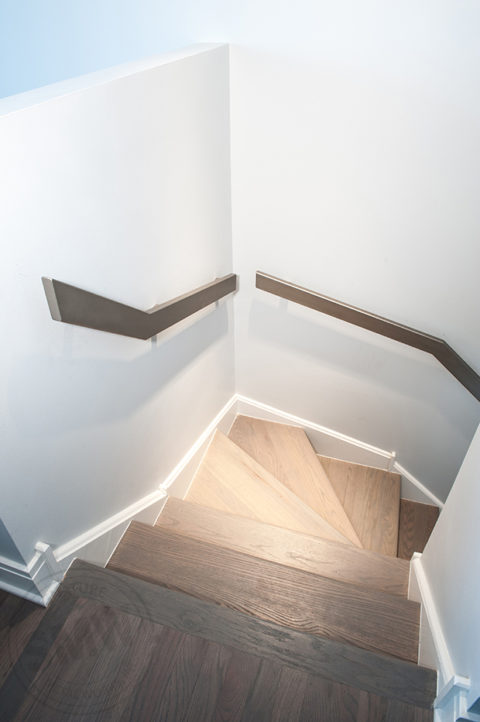 Contemporary flat wrought iron handrails in Logan Square
H6
We recently had a client reach out to us to create a custom handrail solution that fit in with their modern/contemporary look of their home in the Logan Square neighborhood of Chicago. We initially asked for some measurements of the space, some photos of the area, as well as some ideas of elements they really liked. We were able to then sketch out an idea that was similar to something we had done before, but in a different finish and material. We presented the idea to the couple and they fell in love with it. Before starting on the project, we came out to their home to take final measurements to ensure the final product would fit perfectly – as if it had always been there.
We then utilized those measurements and began the fabrication process. The client wanted a unique piece that was sleek, but with a low profile, and we designed a beautiful contemporary style handrail for them. We completed the look by two coats of silver paint for a lasting finish. Throughout the entire project we made sure to provide the client with updates on our progress so they knew exactly what we would be installing in their home and they were very pleased with the final result.
We loved fabricating this custom metal handrail for this residence. If you are ever looking for custom metal handrails or railings in the Chicago area – please give us a call! We are the leading custom metal fabricators in the Chicagoland area!
What do you think of the final custom metal handrail?