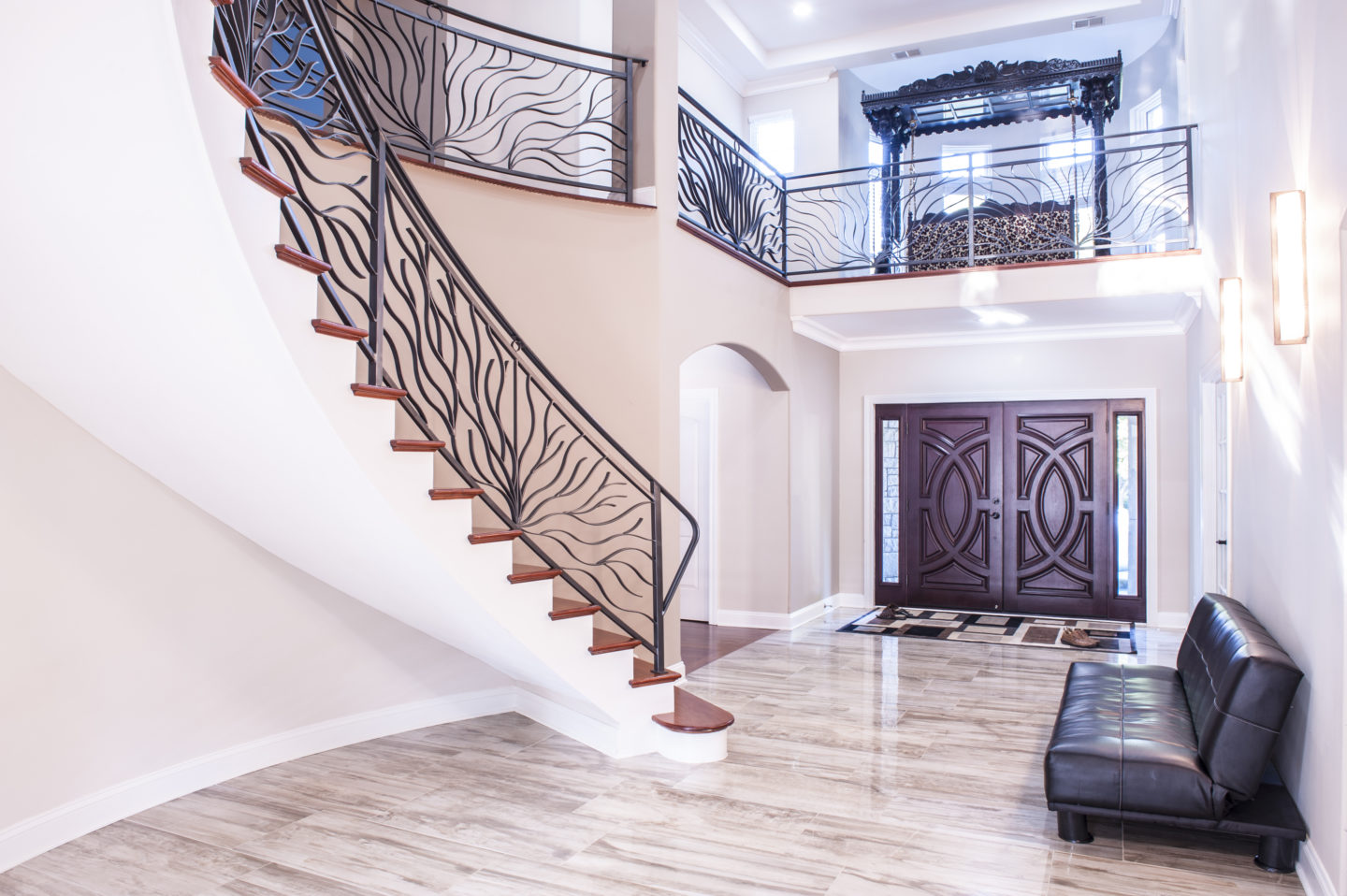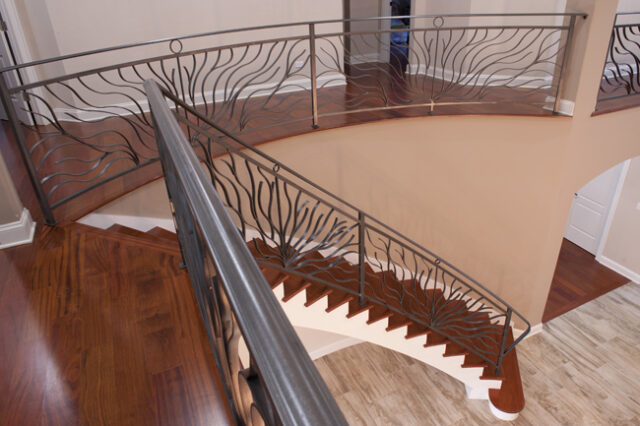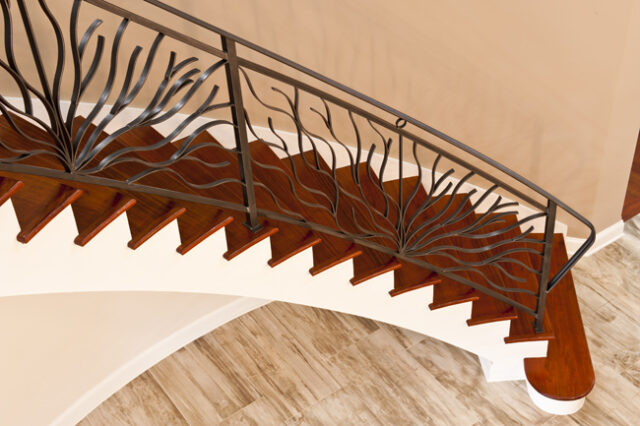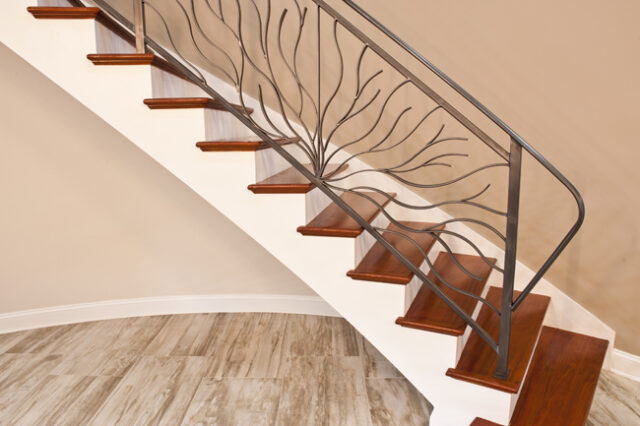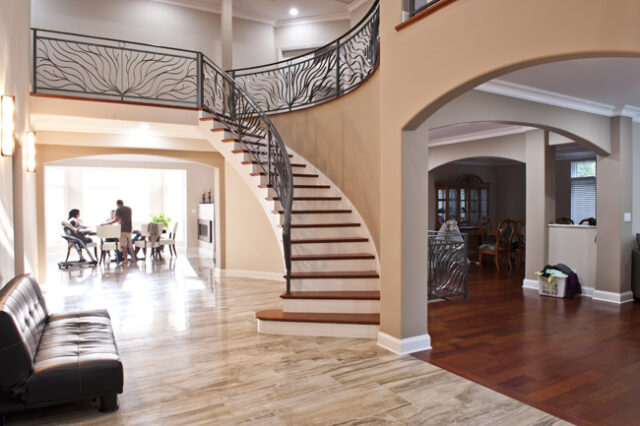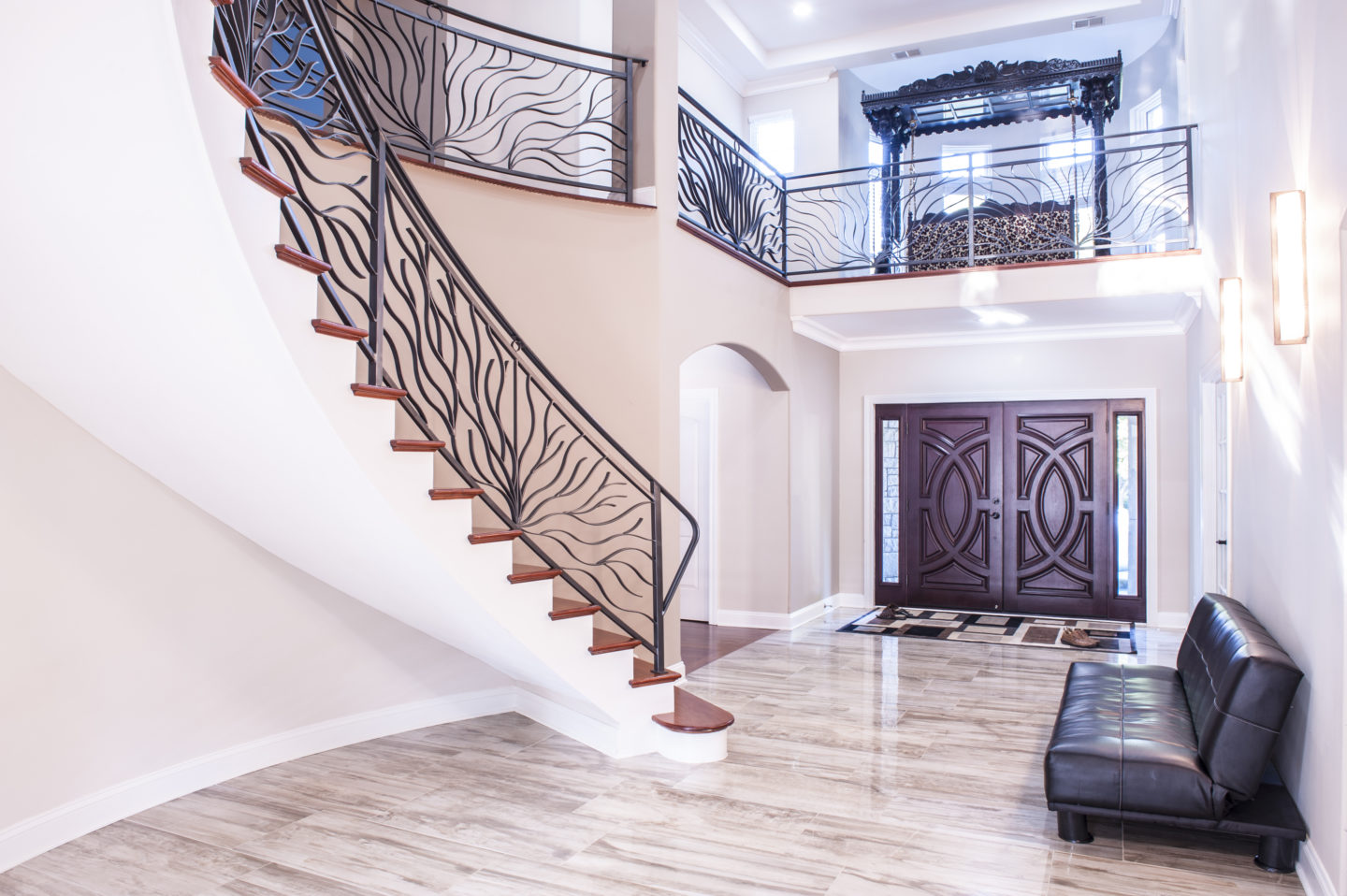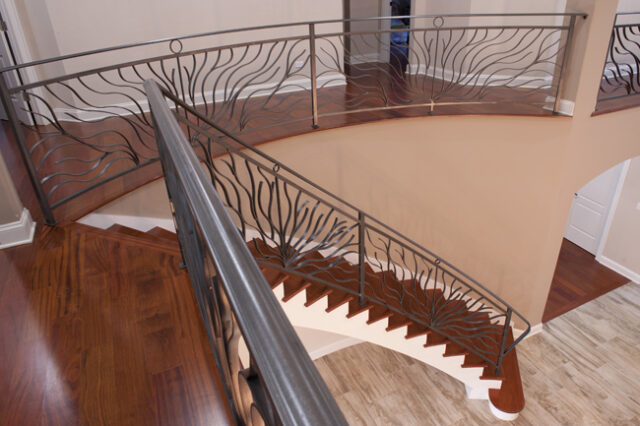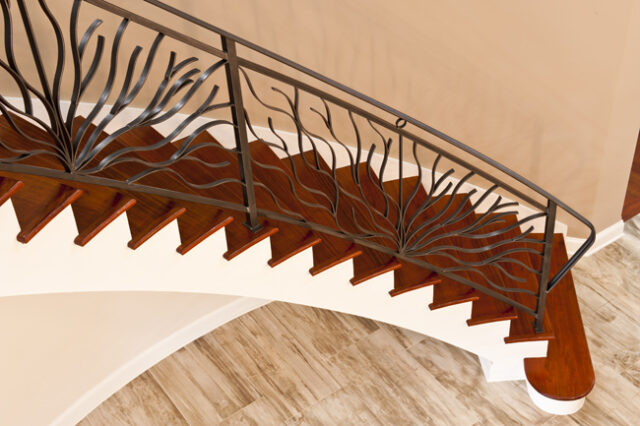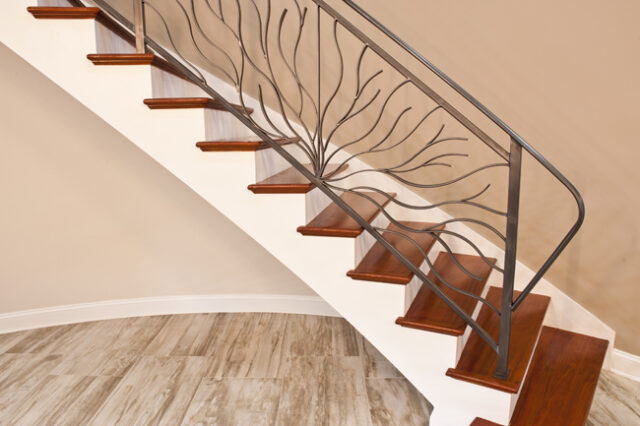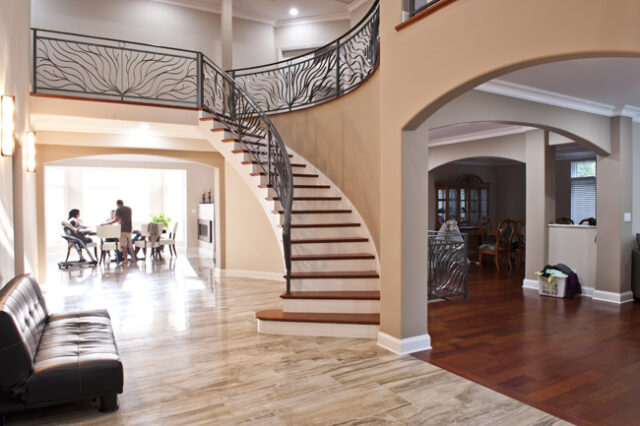 Art Deco tree wrought iron railings in Schaumburg
R5
We recently had a client reach out to us from Schaumburg looking for a unique railing design we had never done before. We met with the client to discuss their vision of the design and to establish a budget for the project. They were looking to incorporate the religious theme of the tree of life into their design and we were happy to oblige. The many complicated Art Deco inspired elements incorporated into the final design of this classic railing, really ended up redefining the entire entrance of the home. This is something we have noticed over the years – once a beautiful custom railing is installed it doesn't just serve as a safe guard but also transforms the entire space into something unique and elegant. We love clients who want to explore the design, beauty and aesthetics of a railing to incorporate what is essentially a functional work of art into their home or business.
This entire custom railing was shaped and molded by hand, which took a couple of weeks to complete. The final installation of the piece, however, only took a couple hours due to our diligent planning. Our fabrication lead-time is often 2-3 weeks, depending on the design and the needs of the client we are working with.
The final modern railing turned out beautiful! As you walk into the home, it simply takes your breath way. We ensure that all of our railings are fabricated and installed according to the code stipulated by the city the home resides in. If you're looking for a custom metal fabrication shop that can design, create and install custom railings, stairs and much more – send us an email and one of our representatives will get back to you within 24 hours! All we need to create an estimate for your next custom railing is a picture of where the railing is going, rough measurements and the design you're interested in. After that you can rest easy knowing that we'll take care of every detail of the design, fabrication and installation process. Let us be your leading custom metal fabrication shop in the Chicagoland area!