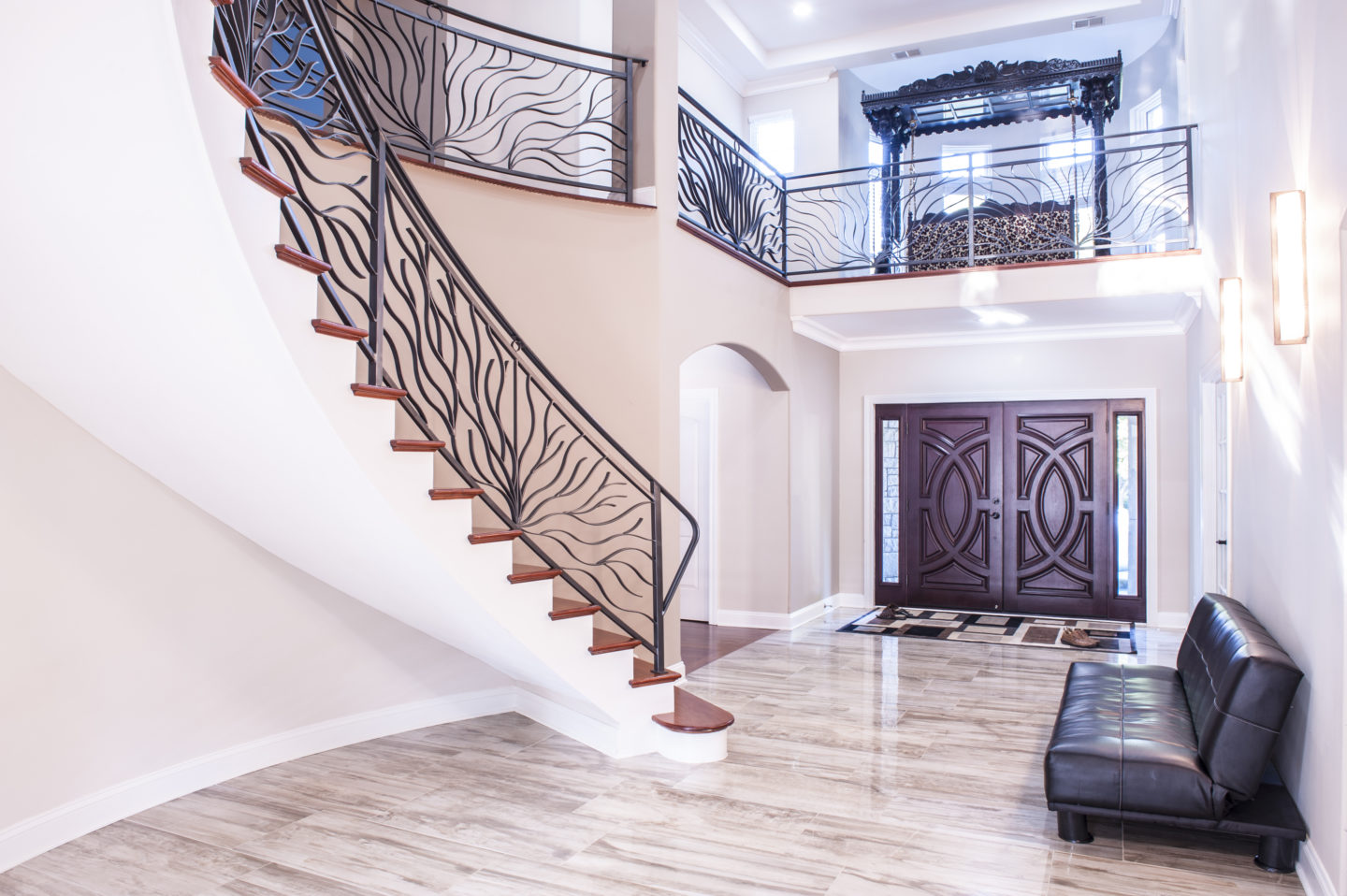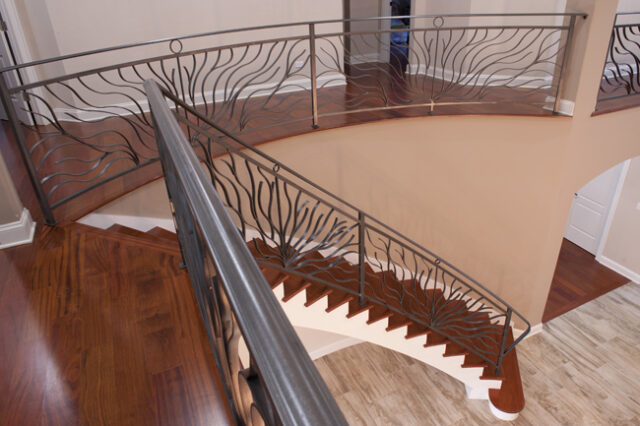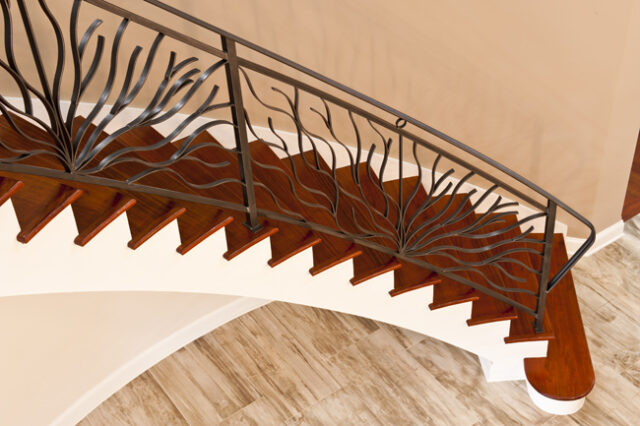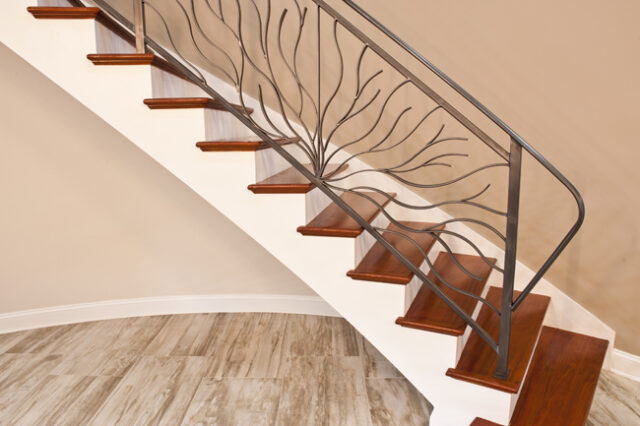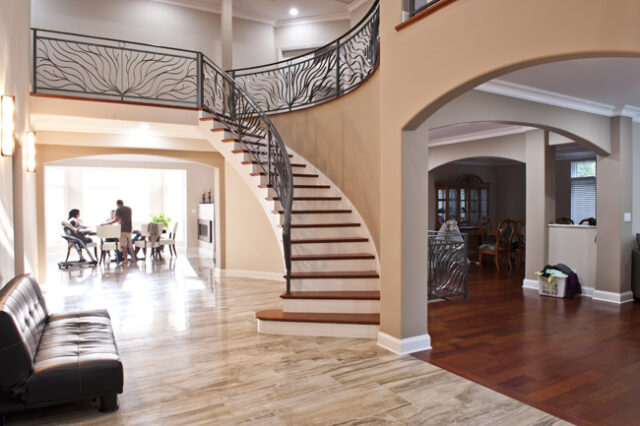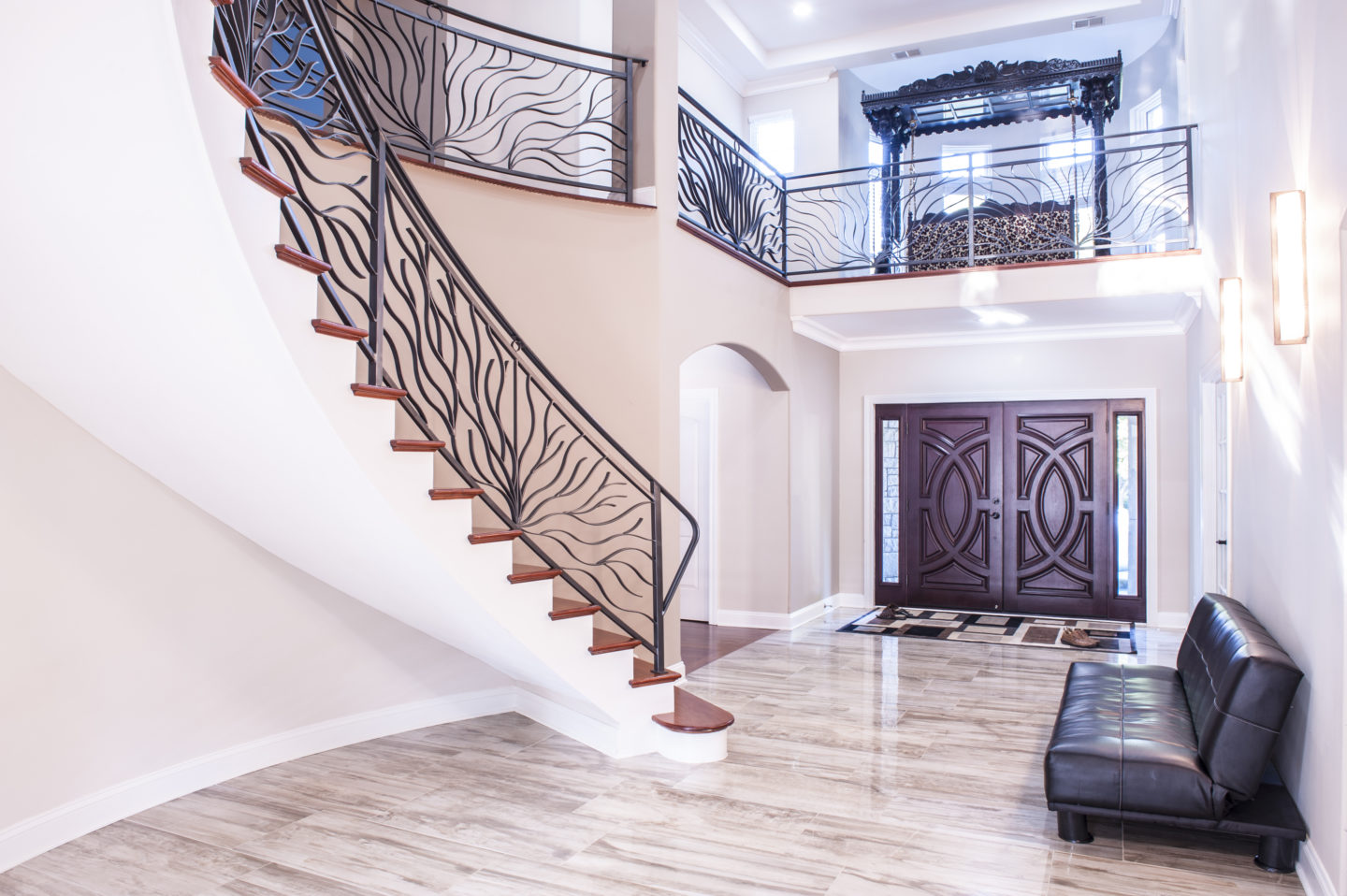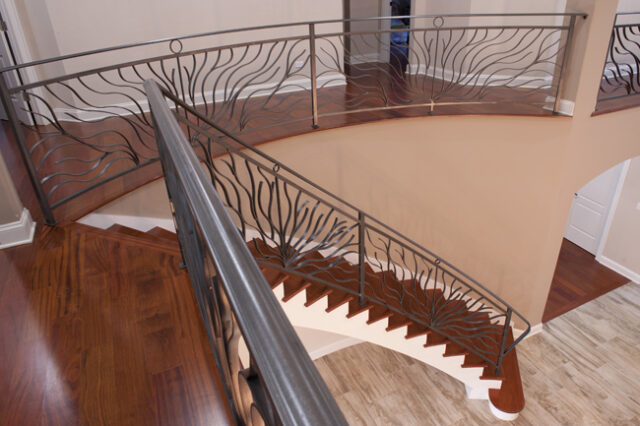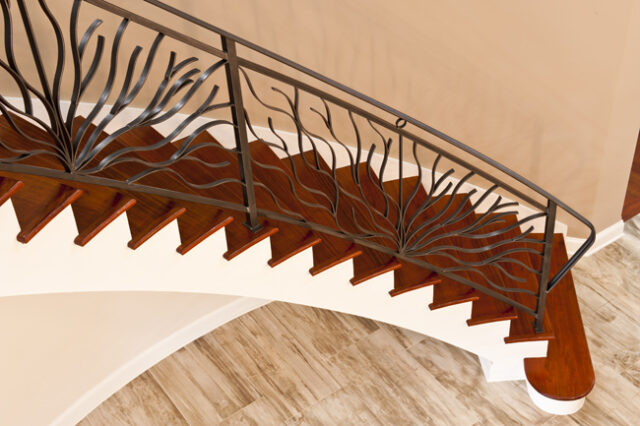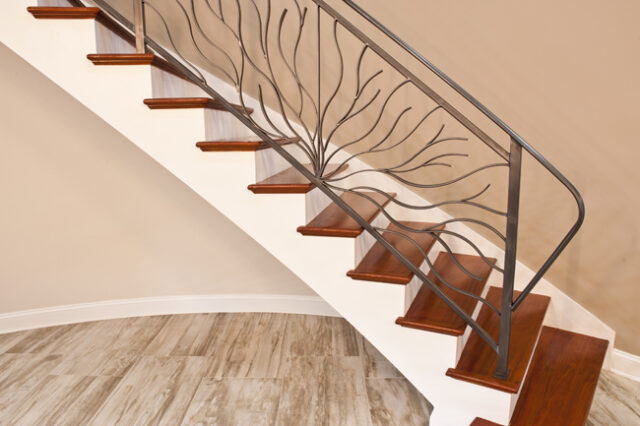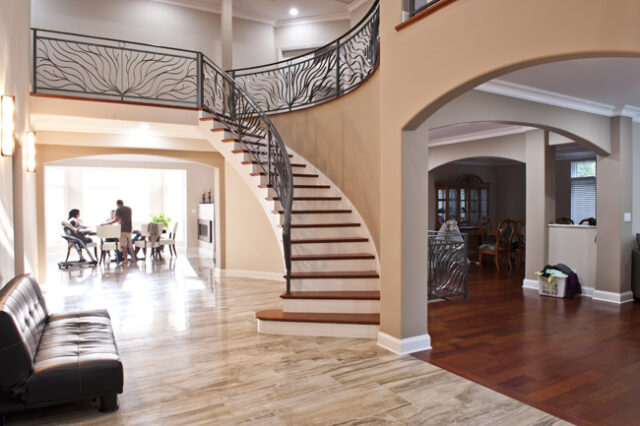 Art Deco tree wrought iron railings in Schaumburg
R5
A custom wrought iron Art Deco style interior railing painted graphite using tree elements for a residential property in Schaumburg. This design was based partially on religion elements and all about the tree aspect.
We recently had a client reach out to us from Schaumburg and they were looking for a custom railing that we had never done before. We established a budget and met with the client to discuss a design for their home. There were a lot of complicated elements in this classic railing that really ended up redefining the entire entrance of this home. This is something we have noticed over the years – once a beautiful custom railing is installed it doesn't just serve as a safe guard but also transforms the entire space into something unique and elegant. We love clients that want to explore design and beauty and aesthetics of a railing to turn their home or business office into a functional work of art.
This entire custom railing was done by hand and shaped and molded. The fabrication took a couple weeks and installation only a couple hours. Our fabrication lead-time is often 2-3 weeks depending on the clients we are working with.
The final outcome of this modern railing turned out beautiful! As you walk in it simply takes your breath way. Also all of our railings are fabricated and installed to code in each respective town. If your looking for a custom metal fabrication shop that creates and installs custom railings, stairs and much more – send us an email! We answer all emails within 24 hours or less. All we need for an estimate for your next custom railing is a picture of where the railing is going, rough measurements and the design your interested in. Once we receive all that – we simply send out our quote and then come out to measure, fabricate and then install. We can have the railing painted or powder coated. We are your leading custom metal fabrication shop!