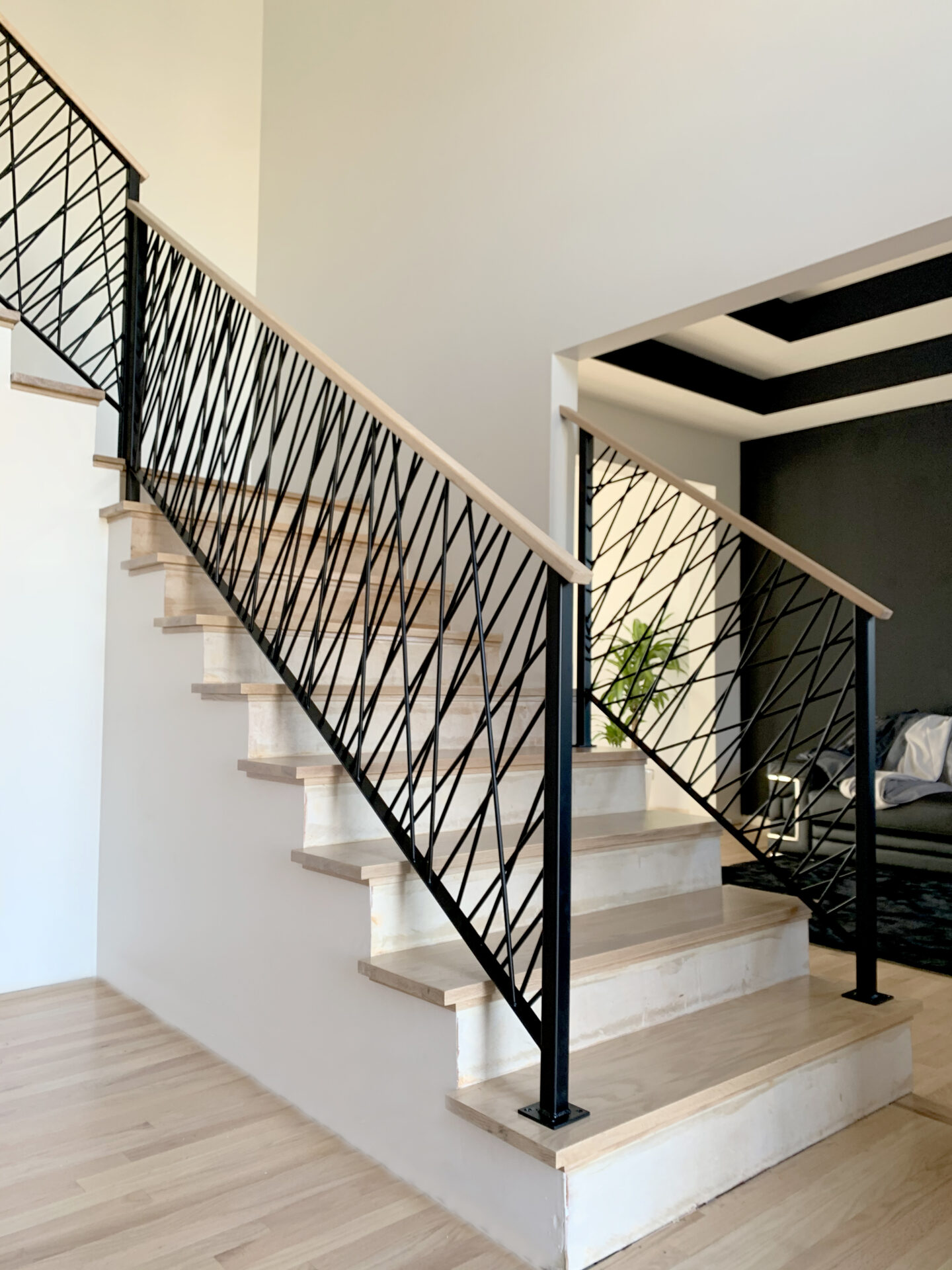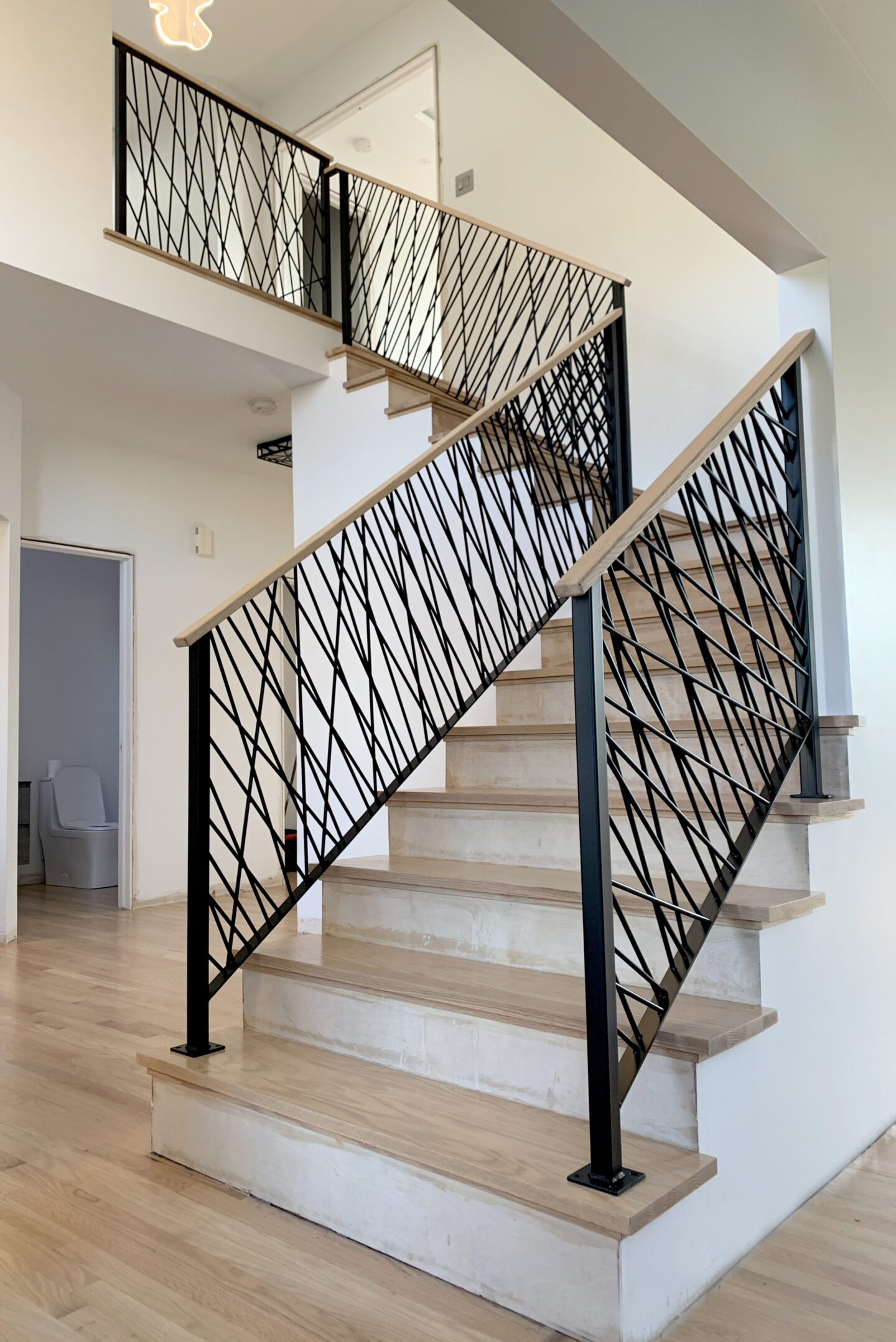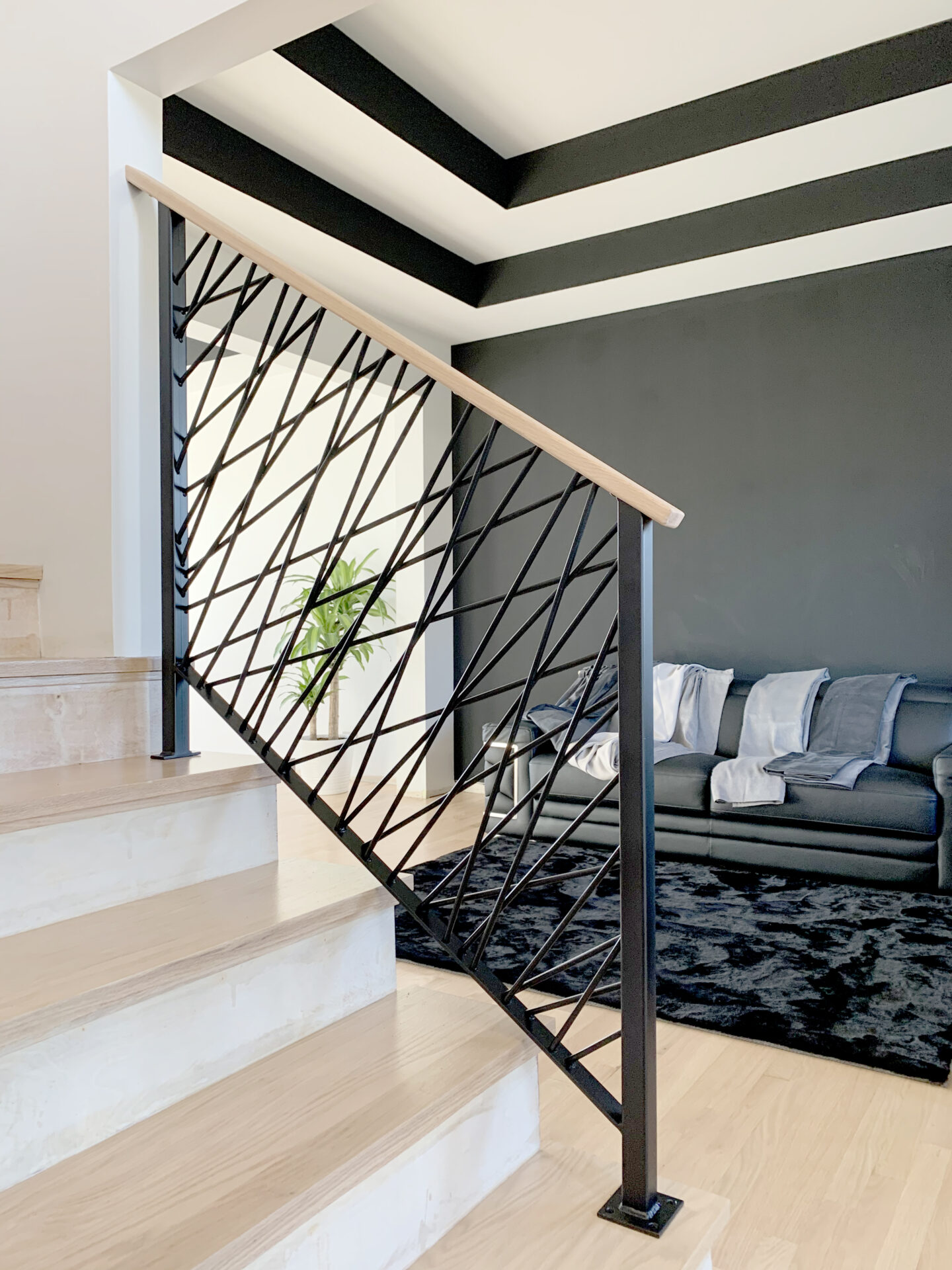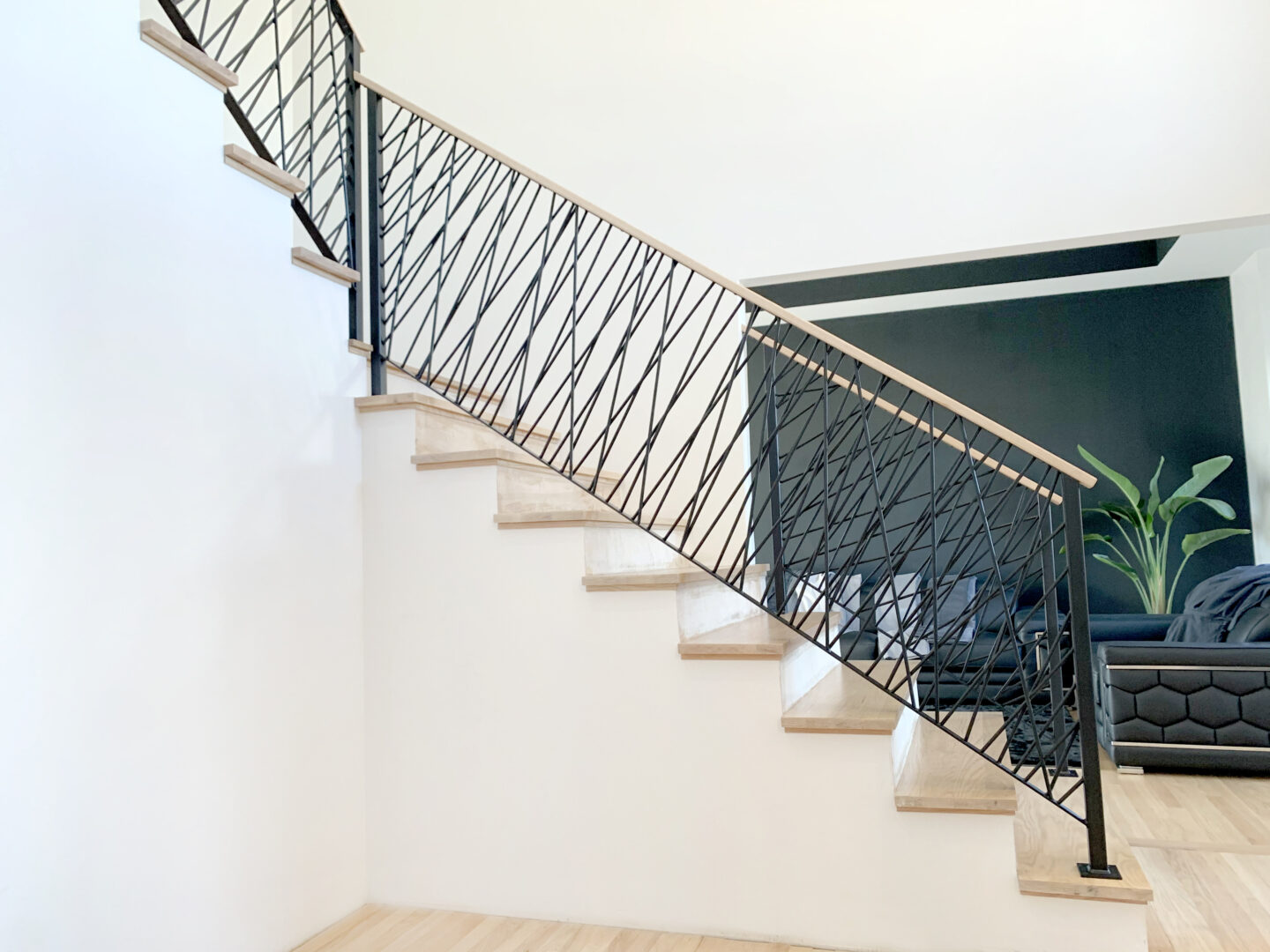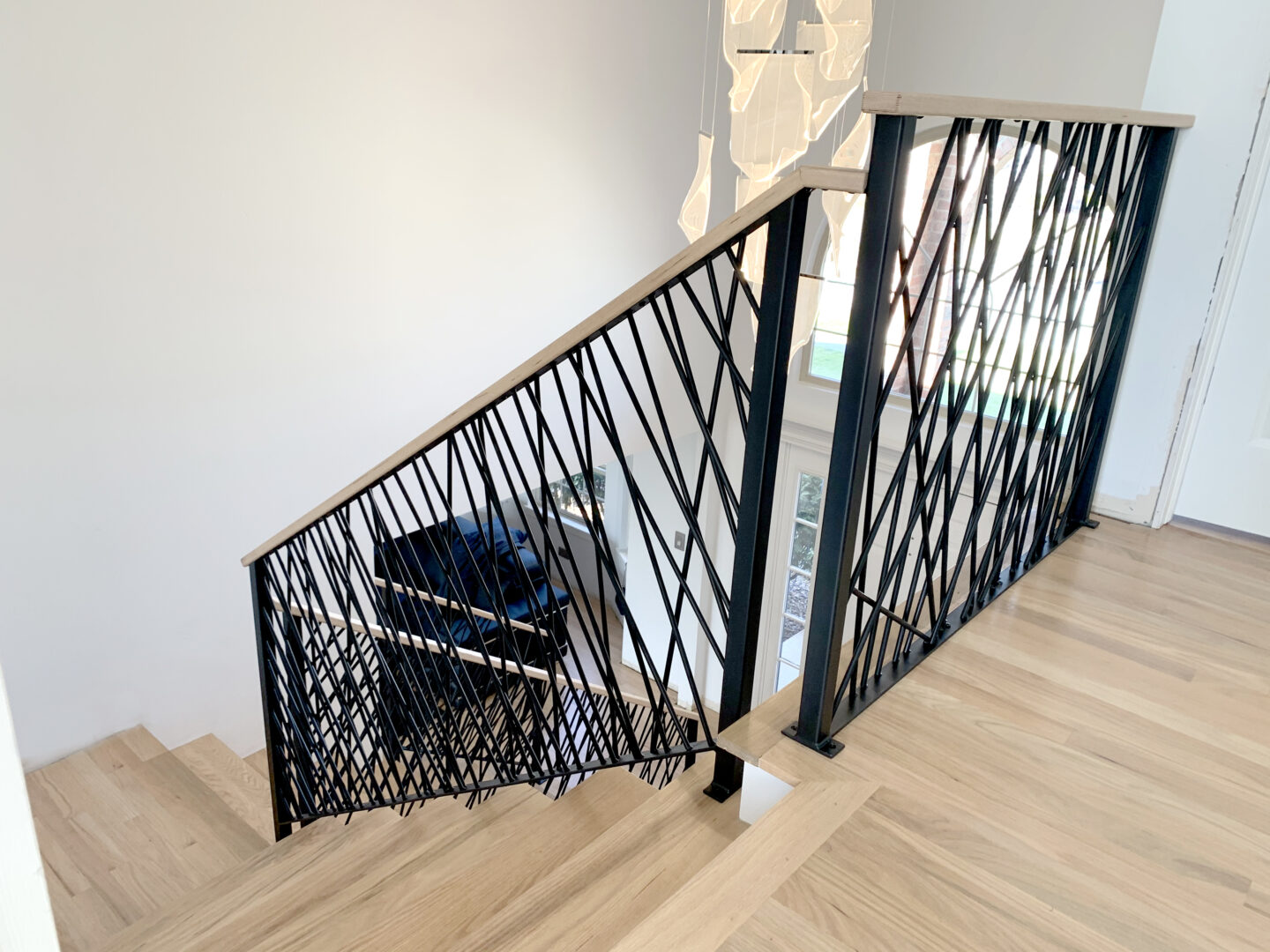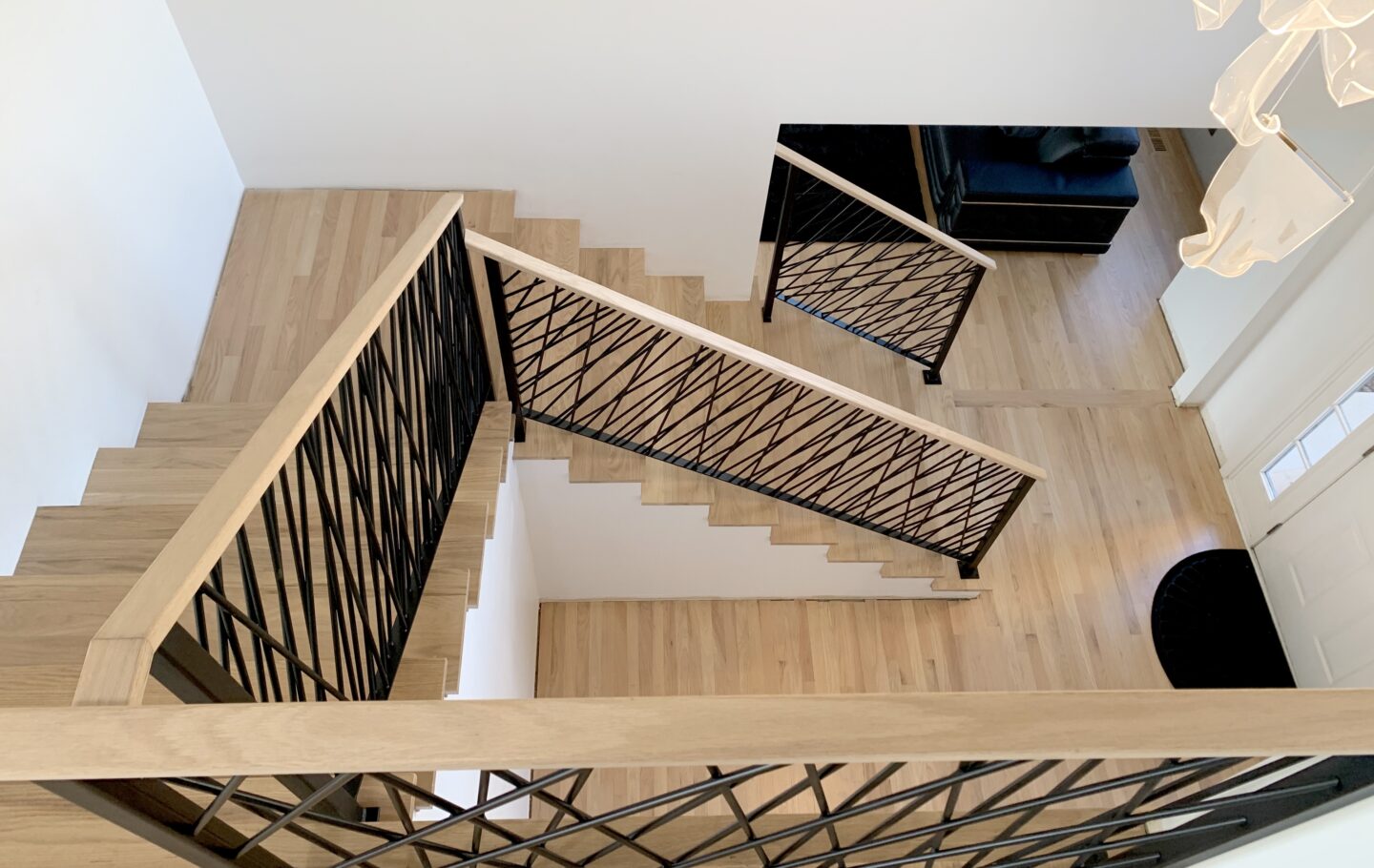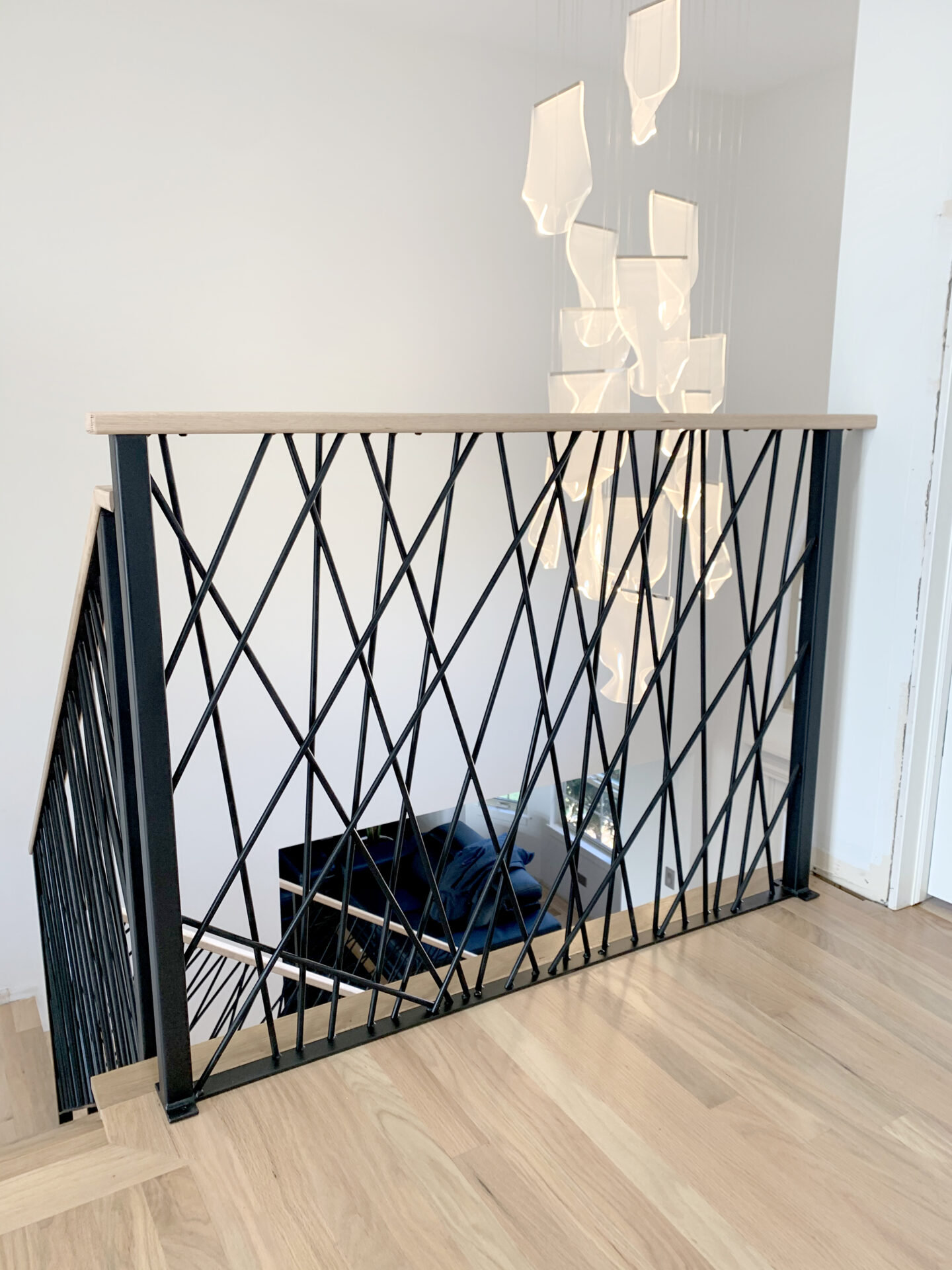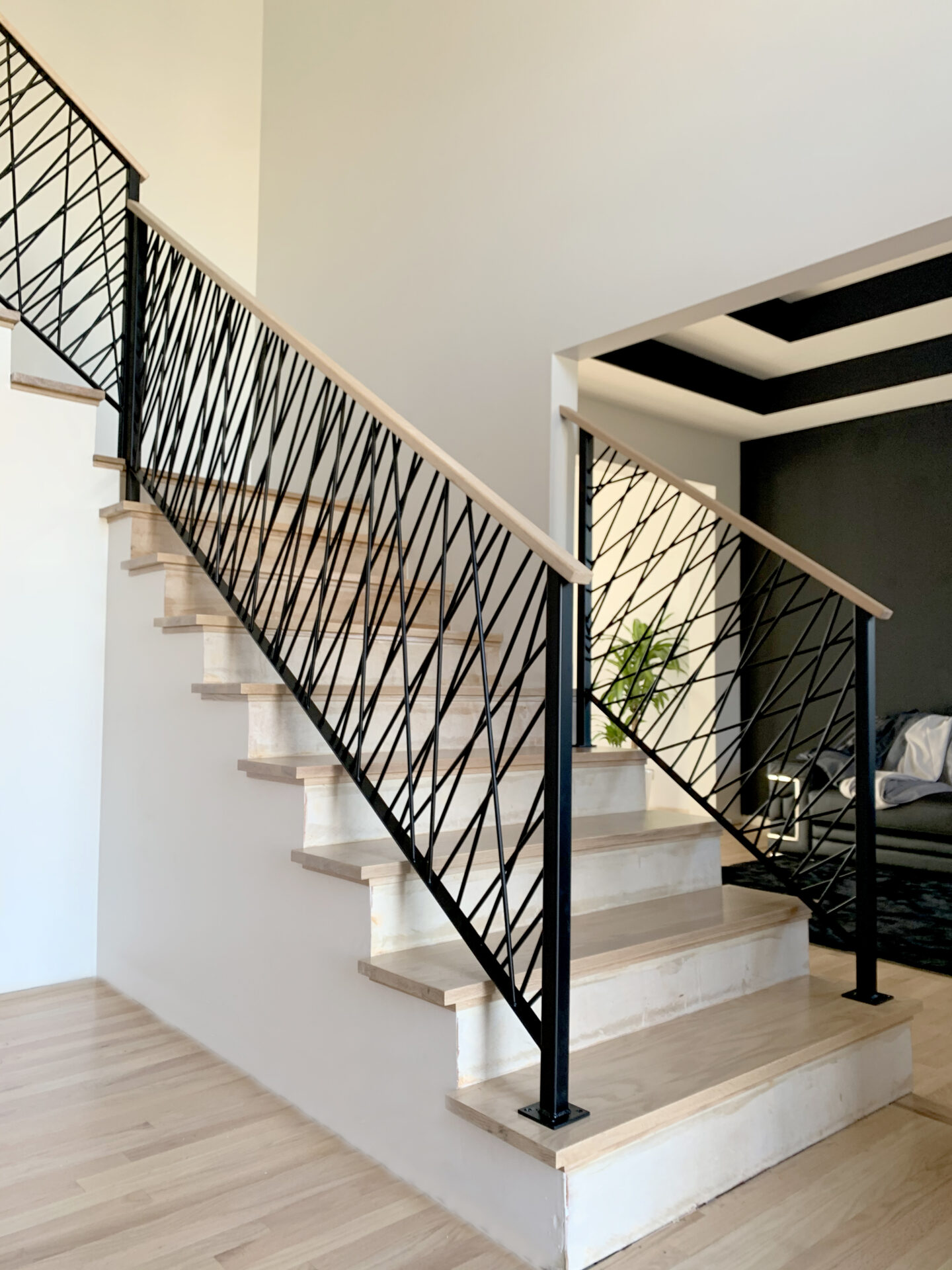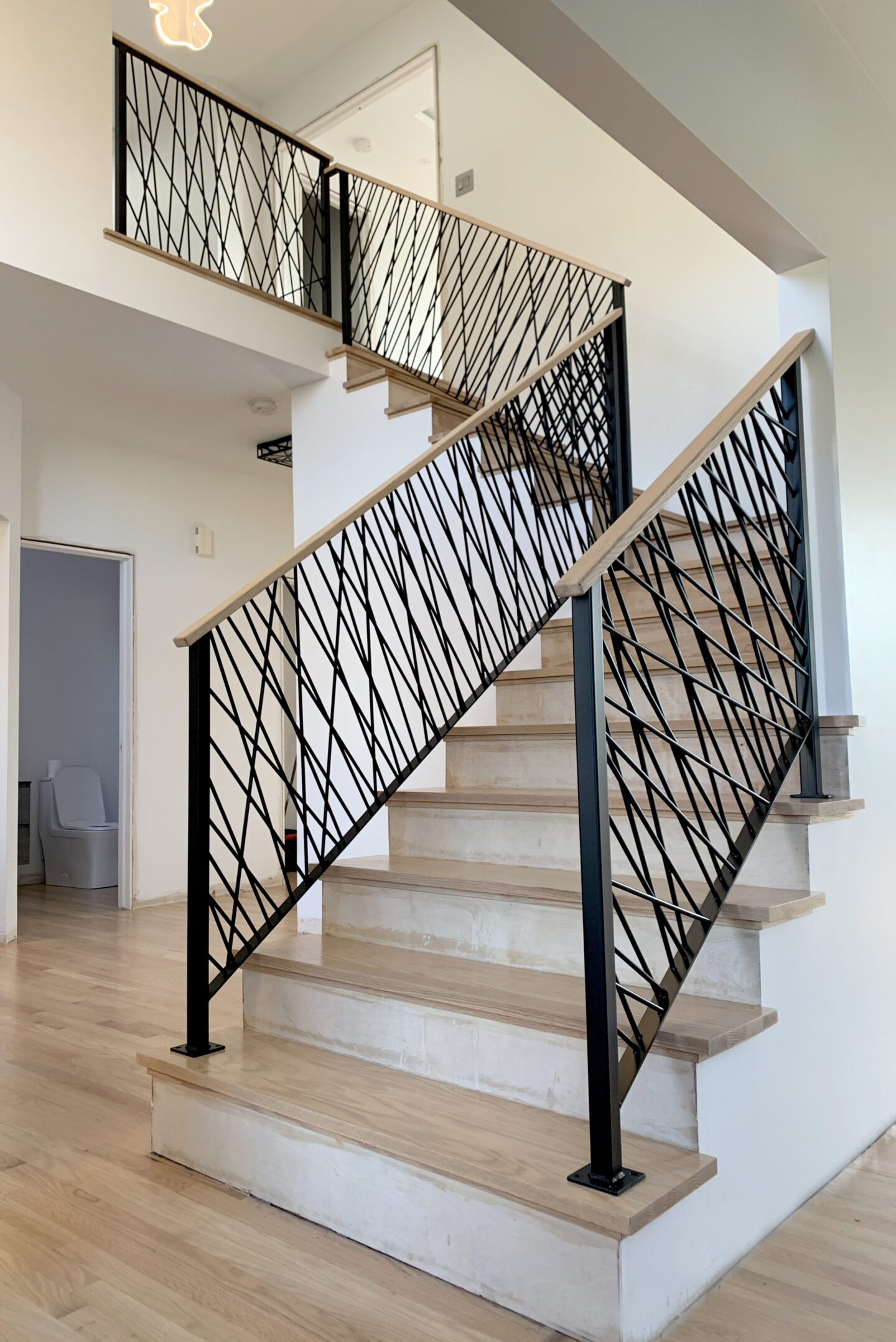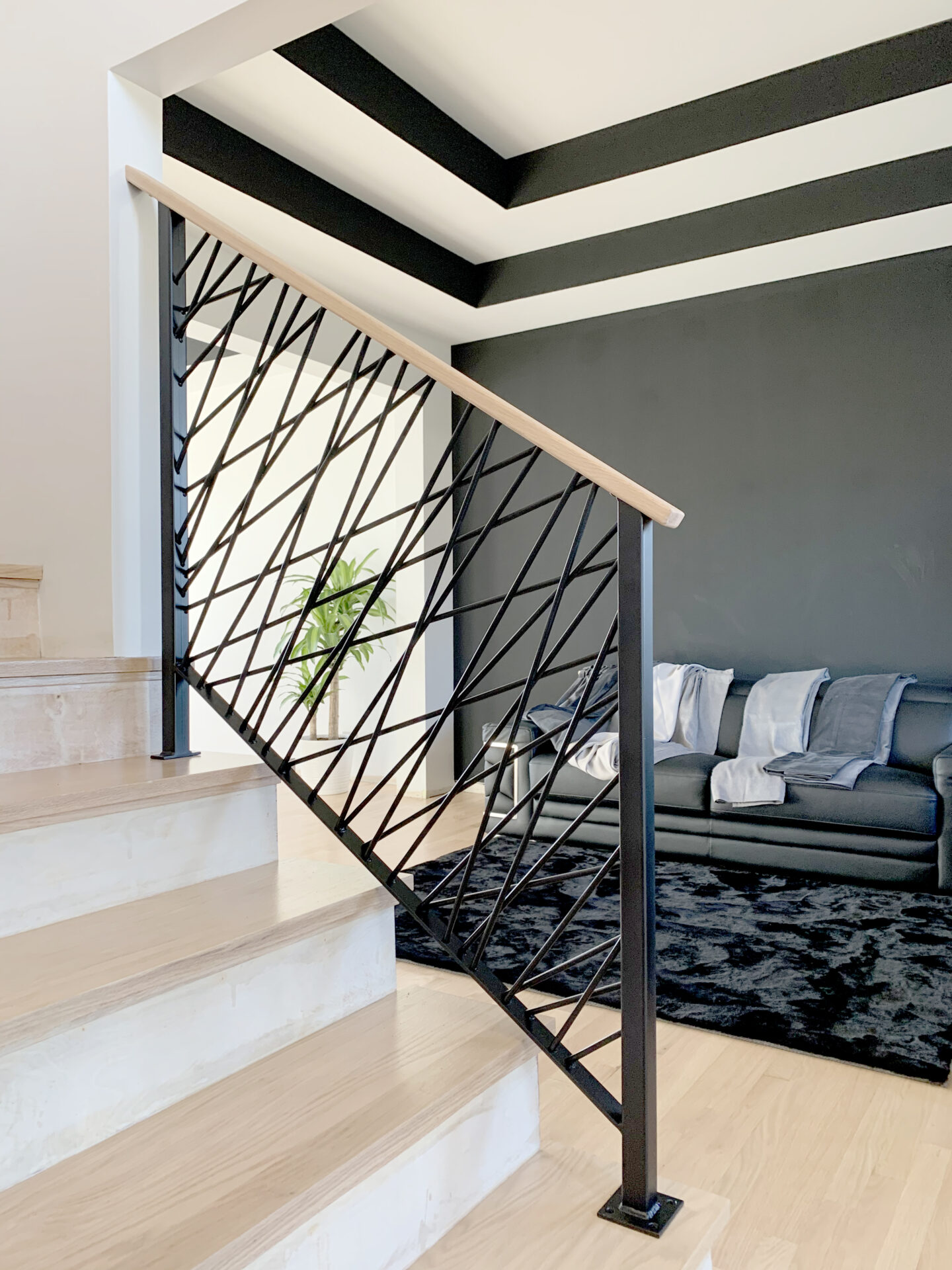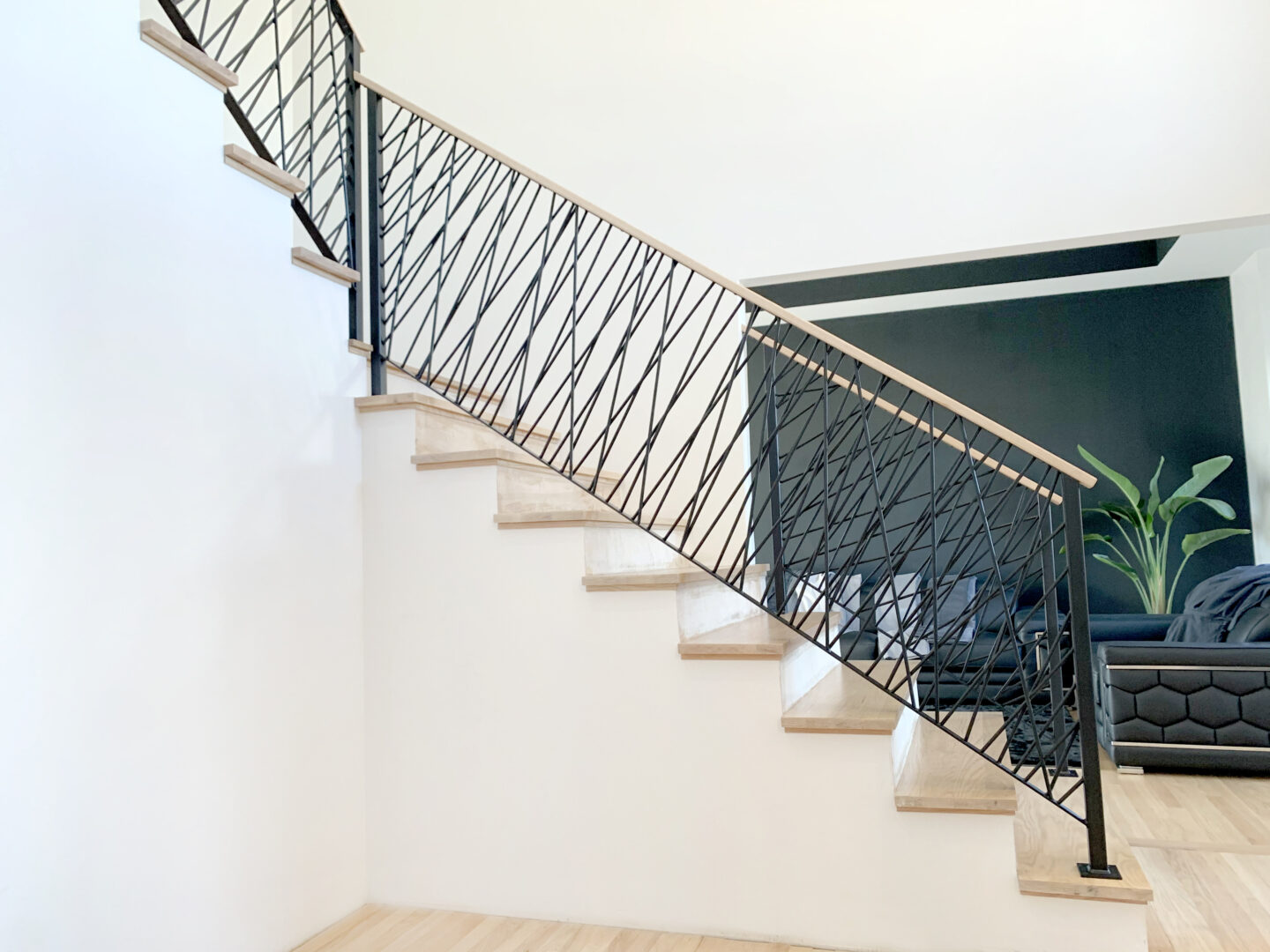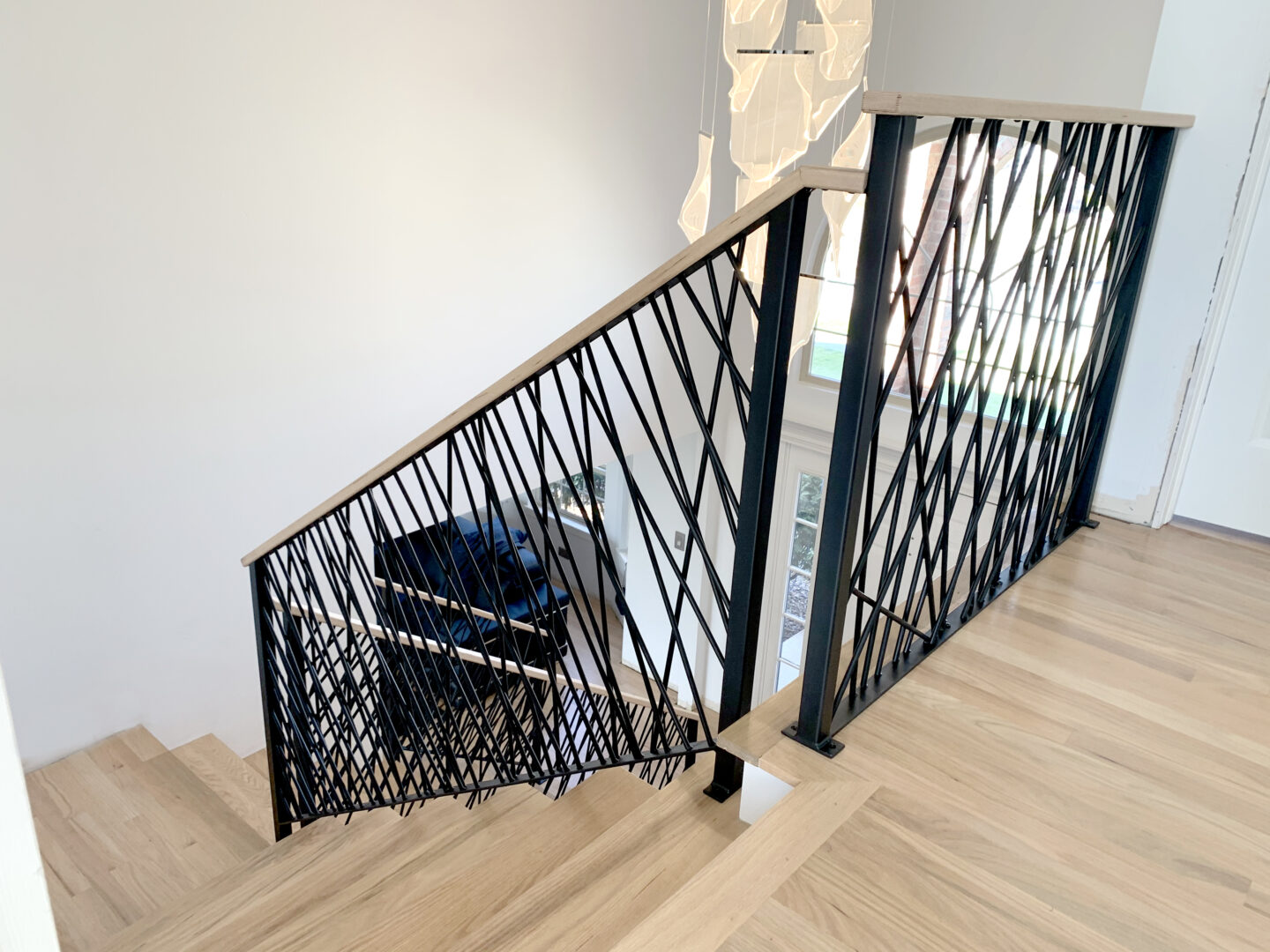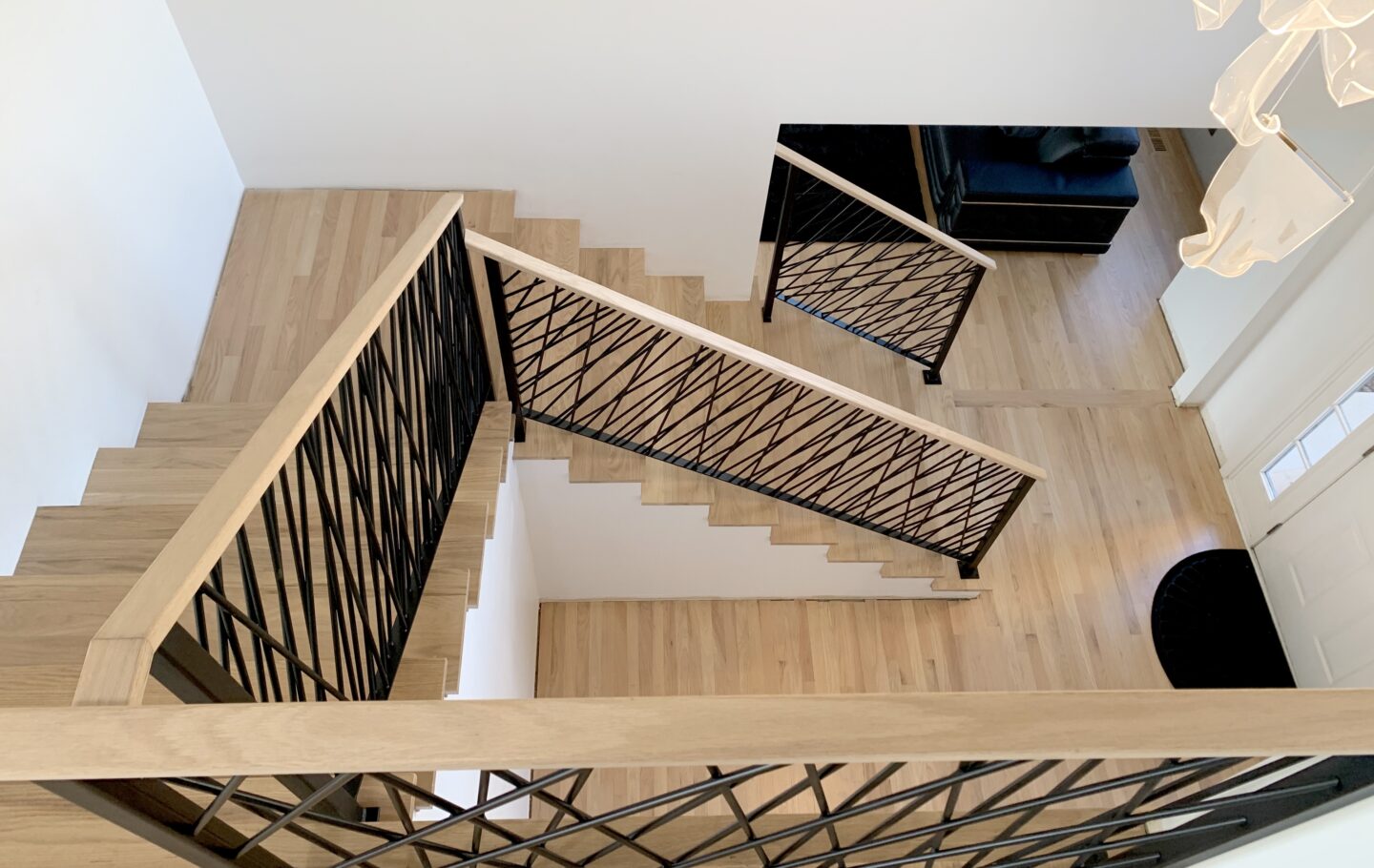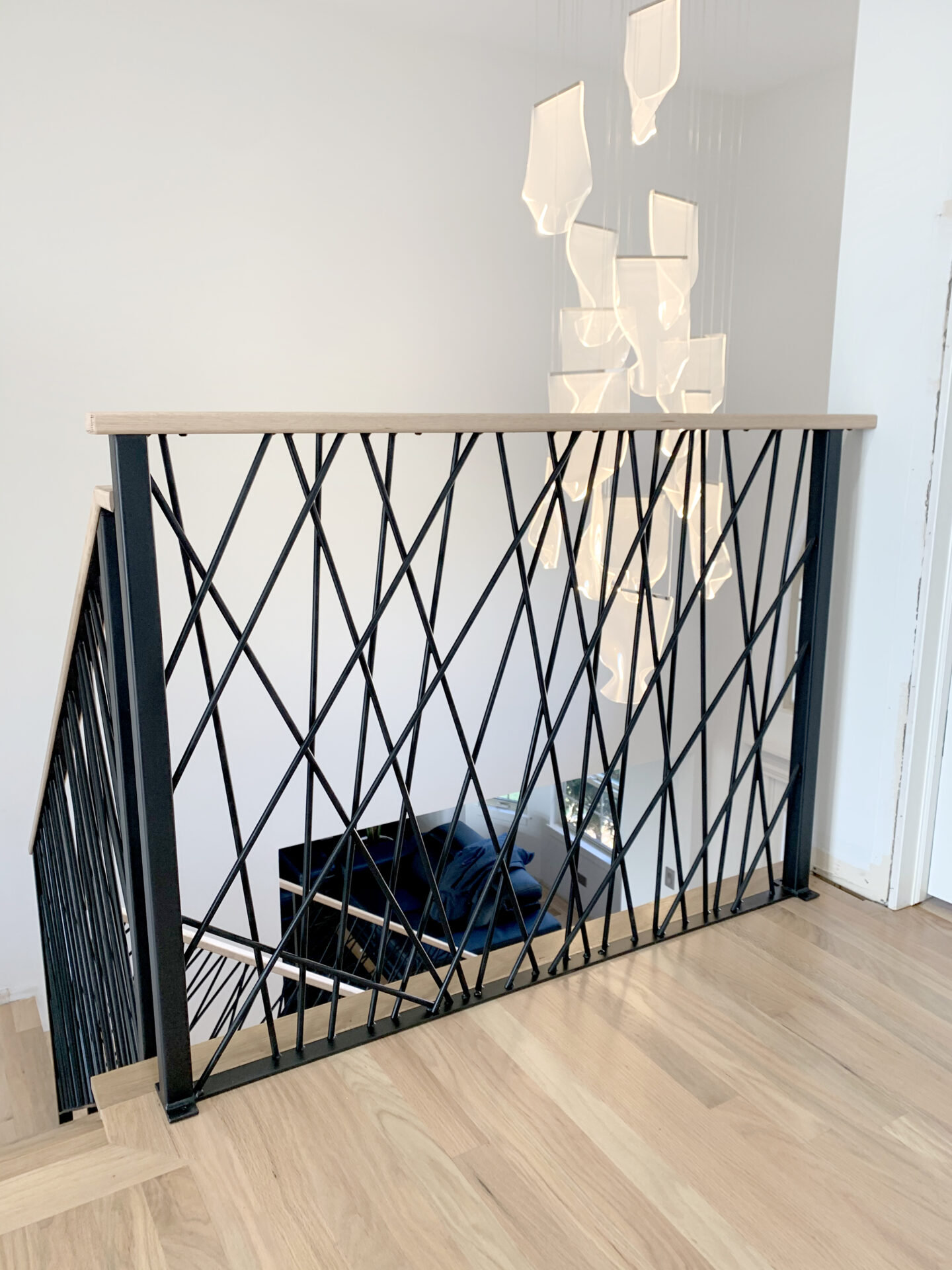 Art Deco wrought iron & wood railings painted satin black in Naperville
R66
The team at SMW loves solving challenges and creating unique designs for our customers. When a customer in Naperville, IL reached out with a custom woven design for wrought iron railings they wanted installed in their home, our team rolled up their sleeves and got right to work. Once all the spaces in the home were measured, the team needed to fabricate over 25 feet of the new custom metal railing in the customer's woven pattern design and pair the railings with beautiful red oak wood tops.
All of the railing pieces were fabricated at the Signature Metal Works state of the art facility to exact specifications before being primed with a layer of gray paint and finished with a coat of satin black. The wood tops were left unstained to show off the original color of the wood. Once completed, all the pieces were delivered to the home and carefully installed throughout the home.
The final look fits the design of the home perfectly and the customer was ecstatic with the finished product. If you love how this project came together as much as we do and would like something similar for your home remodel, give our team a call today!