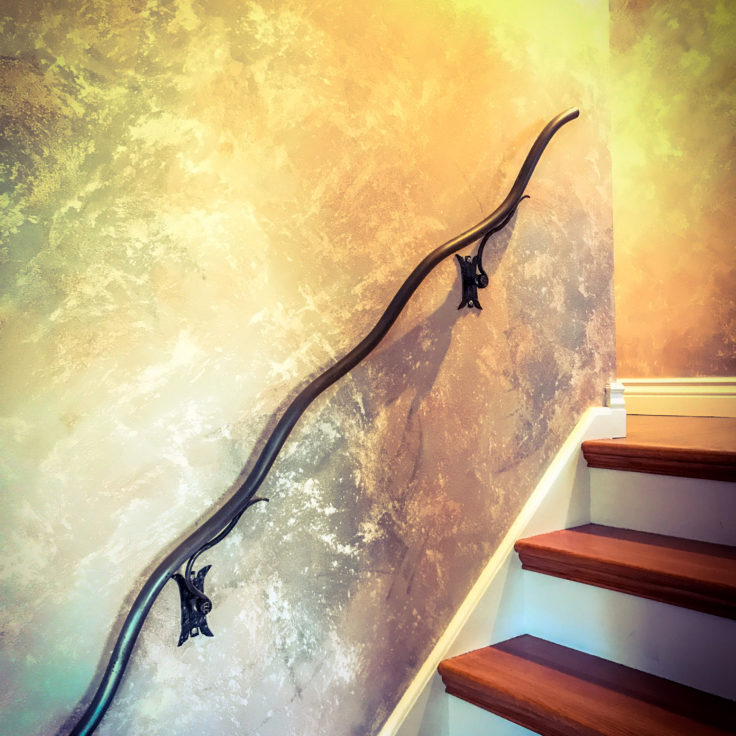 Rustic wave wrought iron handrails in Glenview
H7
A custom wrought iron Rustic style handrail painted clear coat for a residential property in Glenview. The owner wanted a forged look that was unique and matched the style of his home.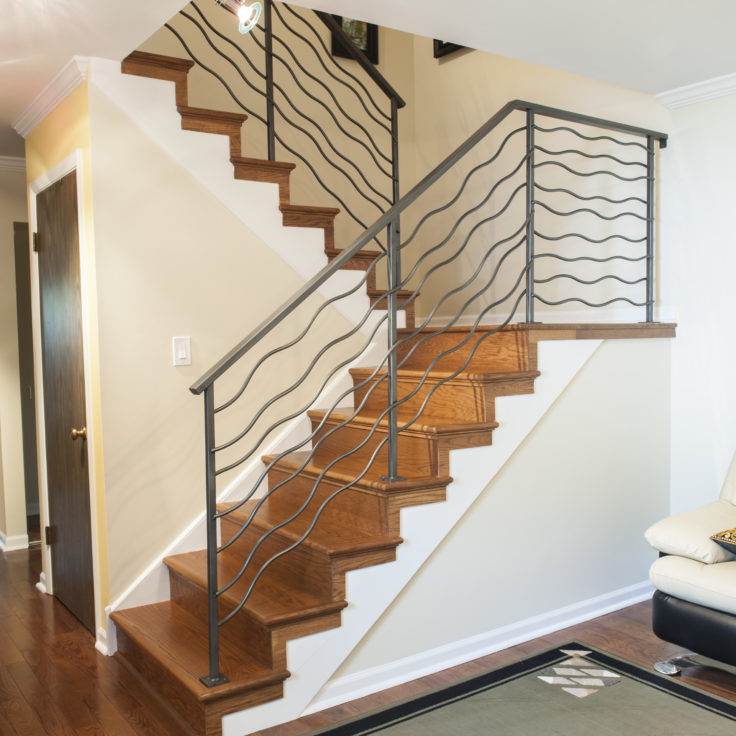 Art Deco wave wrought iron railings in Deerfield
R19
A custom wrought iron Art Deco style interior ailing painted graphite using wave elements for a residential property in Deerfield. The idea is to have horizontal elements but not to have any of them be exactly the same.