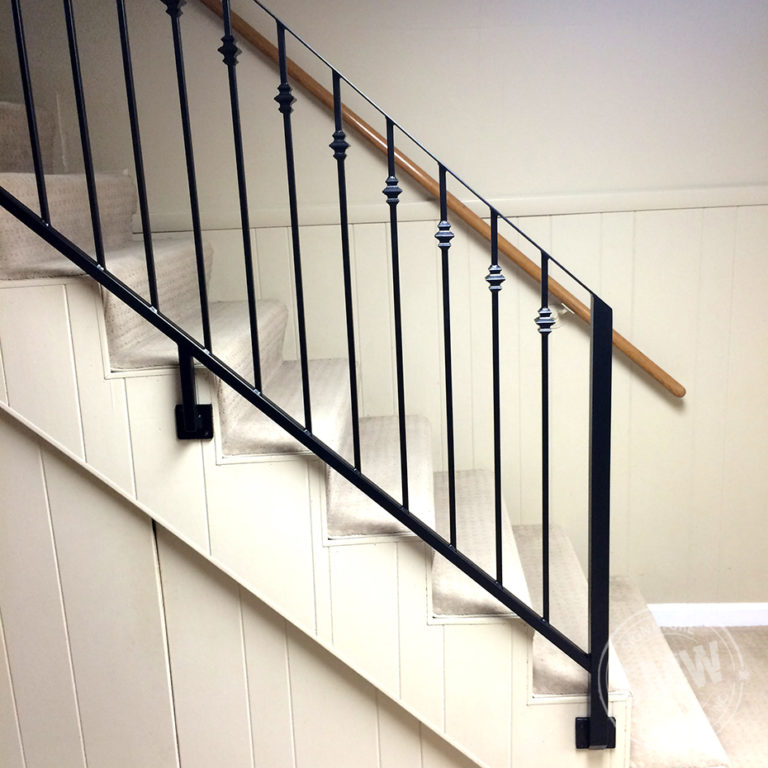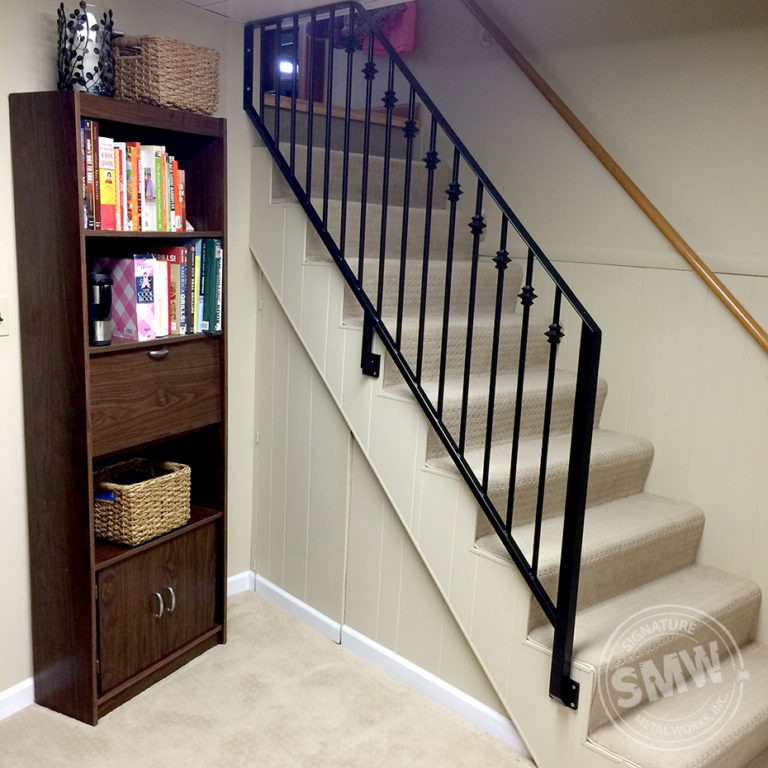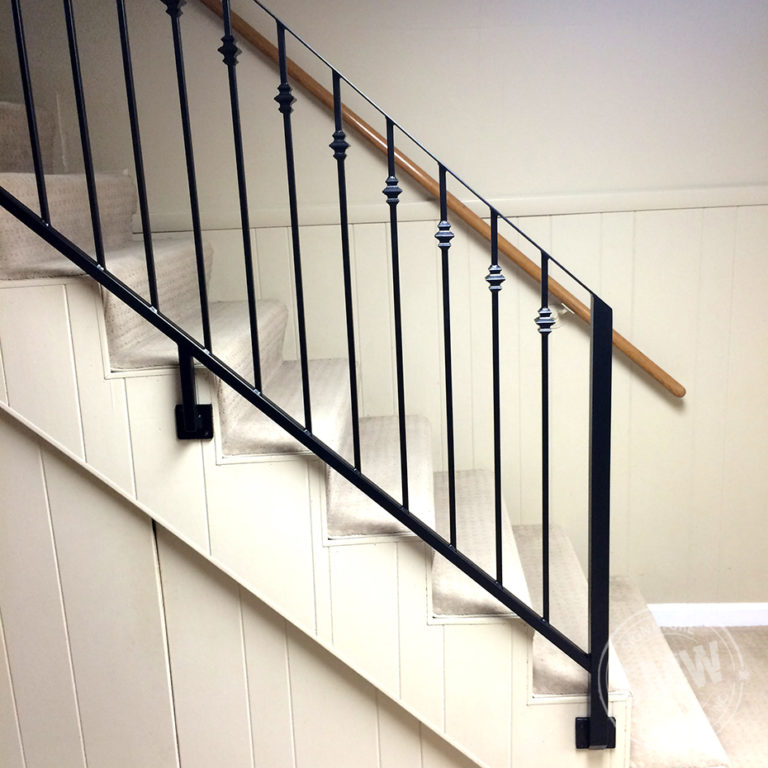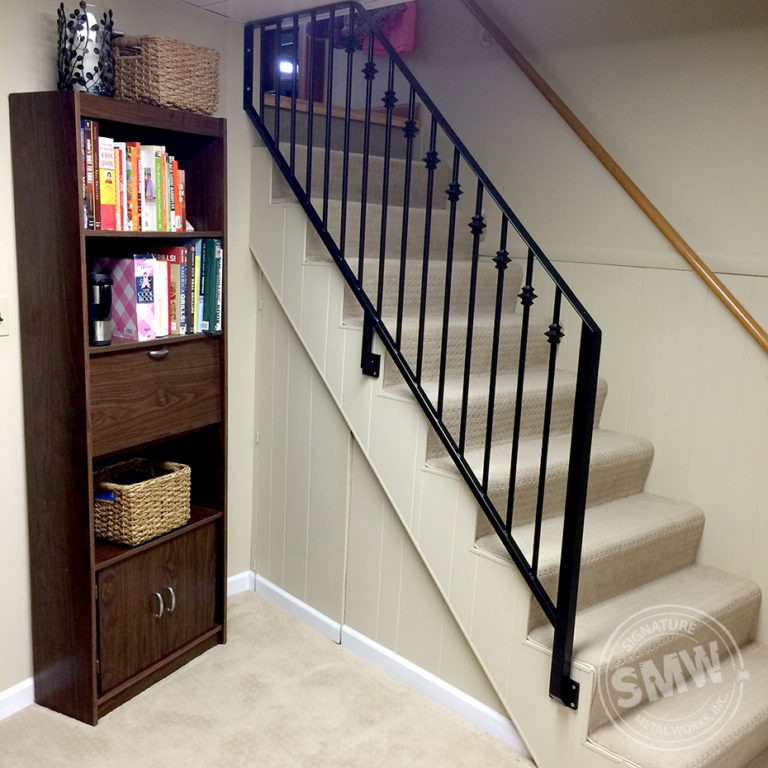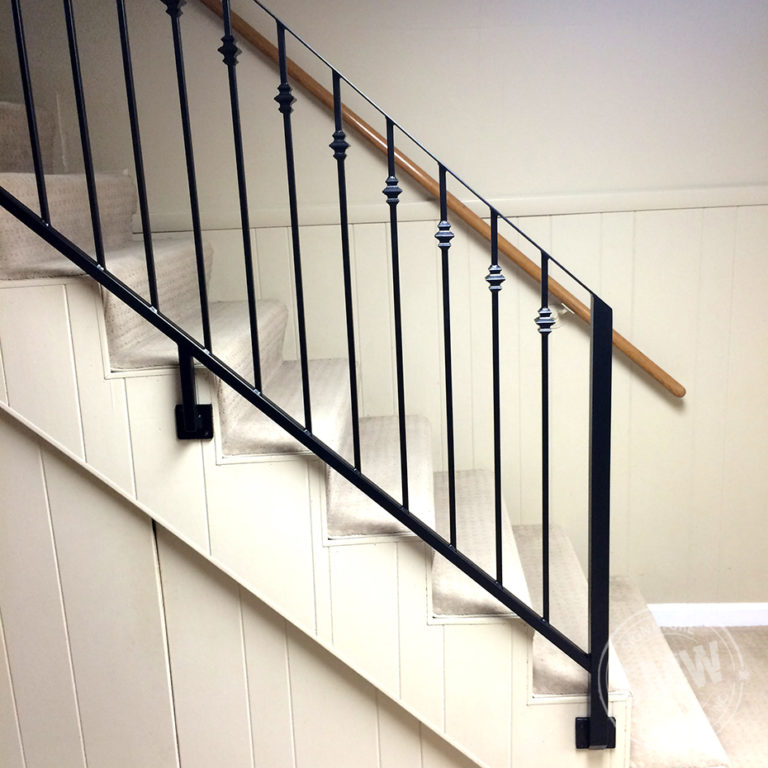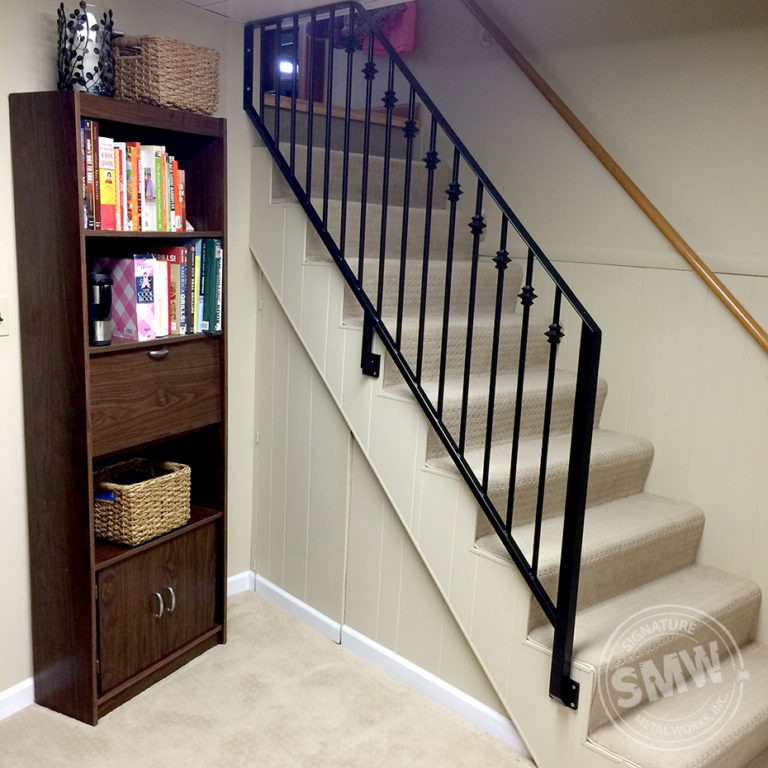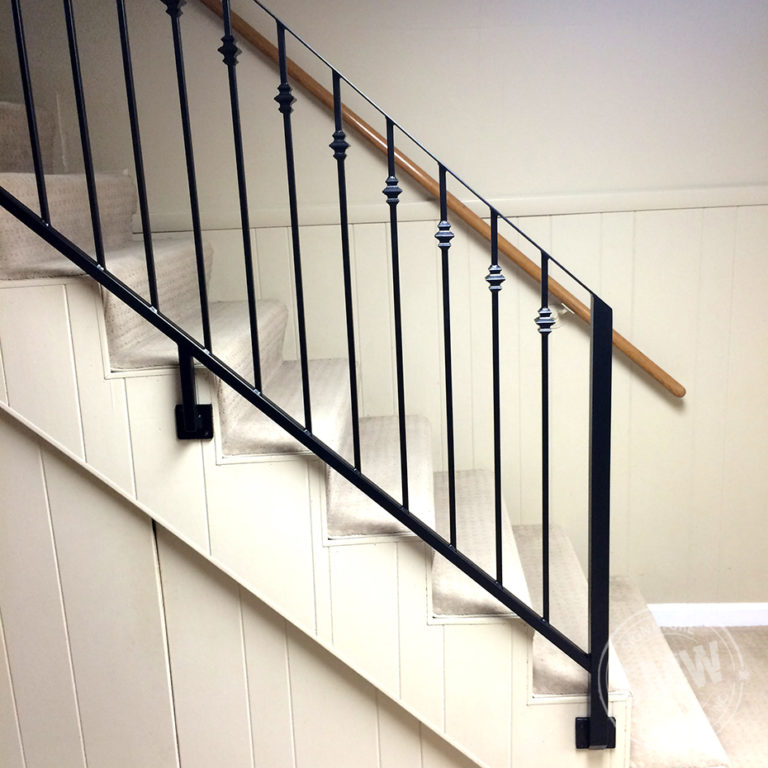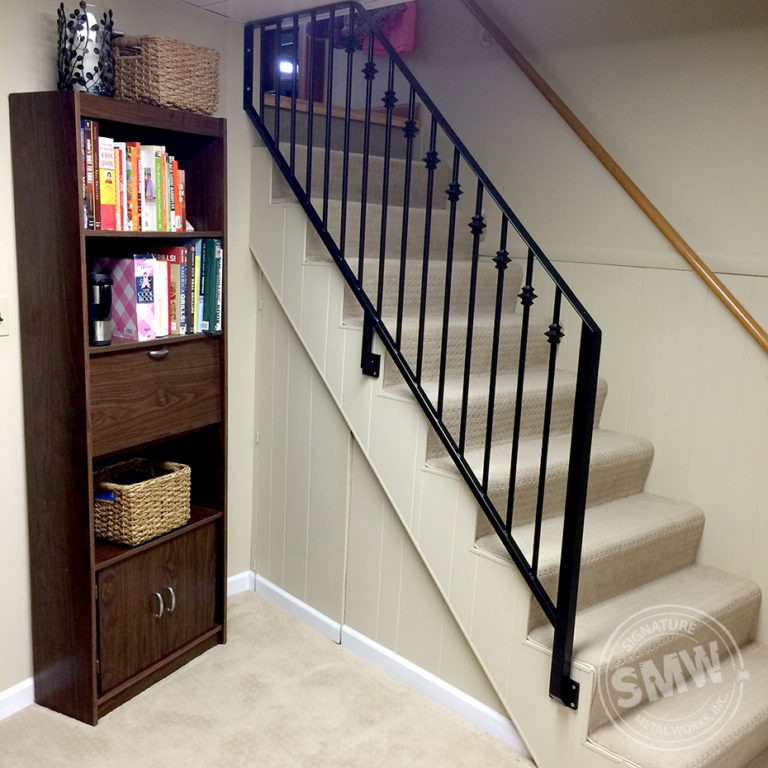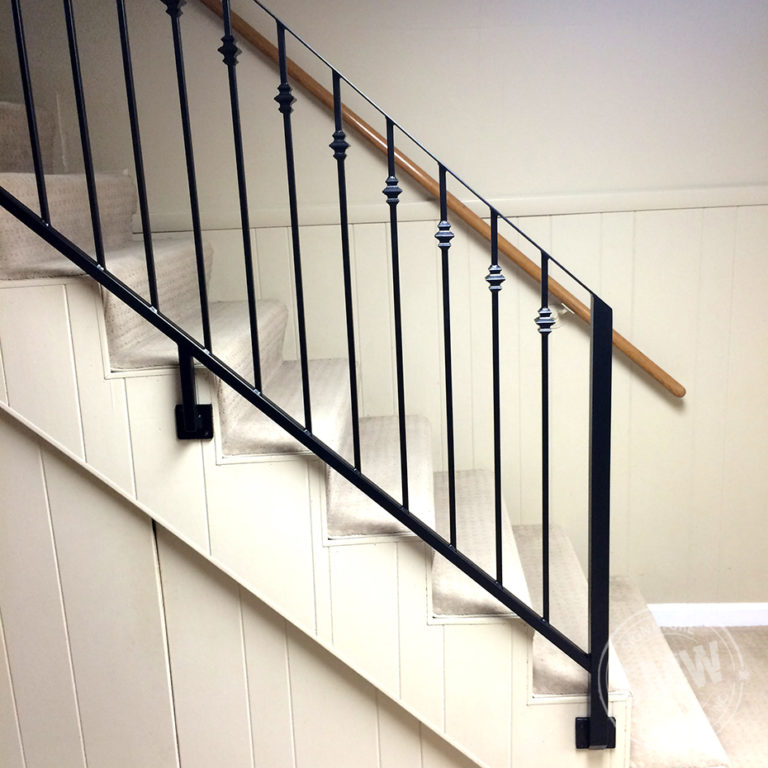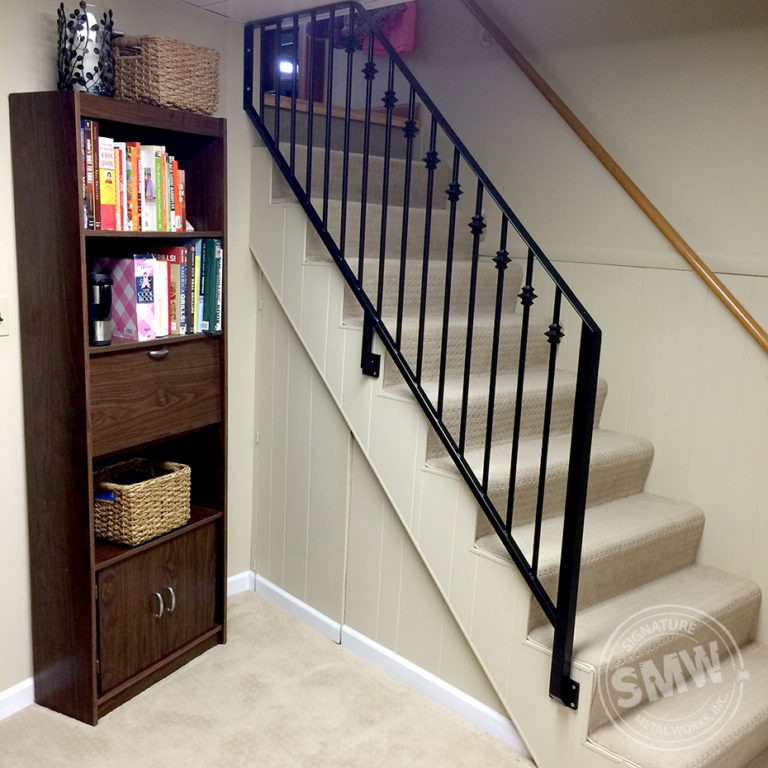 Basement railing for home in Arlington Heights
R33
We recently had a family in Arlington Heights reach out to us to fabricate a custom railing that side mounts and can protect their kids from falling off the stairs.
We first asked them to take some rough measurements of how long the railing will need to be as well as some design ideas they had in mind. We were able to quickly put together a quote and once everything was approved we came out to take detailed measurements of the area. When it comes to measuring for railing, it's crucial to the fabrication and installation job to make sure that everything is exact, which is why we spend as much time as needed to make sure everything is perfect when we come to install. This particular railing needed to be side mounted which gives more space on the stairs but at the same time adds a little more complexity to the installation process. Our goal is to prepare everything in such a way so that when we come to install any custom railing for a commercial or residential job, everything is perfect and we simply set it in and bolt it down.
This particular family already had a wooden handrail going down the stairs and decided they wanted a wooden top to match in parallel with it on top of the metal. We made sure to keep this in mind during the fabrication process to ensure that any contractor would easily be able to fasten a top wooden rail to the finished project. We do this by adding pilot holes in the final railing.
Due to the fact that this family was looking for an economical option for their home – we utilized wrought iron with simple vertical elements to ensure that the final product would keep their kids safe while at the same time be up to code and last for a very long time. We had the final product painted with one coat of oil based primer followed by an oil based top coat to ensure a lasting durability of the finished piece.
If you're ever in the market for a custom metal railing for your residence or commercial property in the Chicagoland area please give us a call! We are available for economical and more elaborate custom design projects. If you can dream it – we can create a solution for you!
What do you think of the final custom railing we fabricated for this family?